Karen Helt
REALTOR/Broker, Property Manager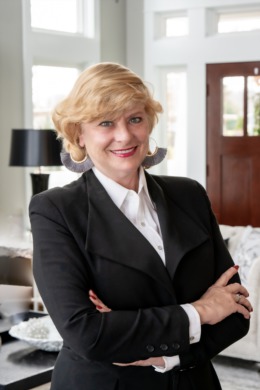 Your Local Real Estate Connection
Karen is a Property Manager for Rental Properties with The RGroup Real Estate team—one of the top Real Estate teams in the county. She is also a licensed REALTOR®/Broker and is based in our Syracuse office. As a local native and industry expert, Karen has an understanding of the everchanging industry and how it impacts the area. She worked as a property manager in Colorado Springs before returning to Indiana, where she lives with her husband and children.
Karen and The RGroup Real Estate specialize in residential, lake and luxury properties in the Kosciusko area, and bring energy, creativity, dedication, expertise and market knowledge to their work. Clients can be assured that the team will stay on top of all the details and provide a smooth and easy-going transaction. She has bought and sold numerous properties as a real estate entrepreneur and takes excellent care of her clients. Karen realizes the importance of great communication, knowledge of the industry and a genuine caring of the people she works with.
Karen earned a bachelor's degree from Purdue University, where she studied radio and television broadcasting and even served as on-air talent for several local TV stations. Before joining The RGroup and working as a property manager in the short-term vacation rental industry, Karen was the owner and manager of Creative Videos, which was in business for over 20 years. She had the pleasure of capturing special memories for hundreds of weddings, dance recitals, show choirs, memorial videos as well as informational and marketing video productions for major corporations. She is thrilled to be helping people attain their real estate goals, whether it be finding their perfect home or searching out investment opportunities that help them secure their financial future.
In her free time, Karen enjoys spending precious time with her husband of 26 years and four children. She is always eager to discover new experiences through travel and adventure. When thinking of her diverse list of passions, her zest for the lake lifestyle and watersports comes to mind. Skiing, hydro sliding, slalom skiing, barefooting, and jet skiing are just some of the invigorating activities Karen enjoys in her free time.
Karen and The RGroup Real Estate strive to give you the best return on investment that falls in line with your expectations and goals. Our mission is to give homeowners a carefree, income-producing experience, putting you in good hands. You, as a homeowner, will always have the option to block off days for yourself, as long as no previous accepted reservations exist on the books for the days requested. While a cleaning fee may apply, homeowners aren't charged for their stays. You will have peace of mind knowing your property is well taken care of.
We are excited to be on your team for any real estate and property management needs.
Give us a call and see how we can help.