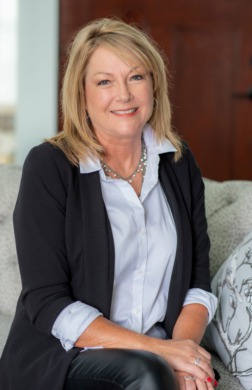 Susan Stump was born and raised in the Central Michigan area, and relocated to Northern Indiana in
1997. She comes to The RGroup with a background of over 30 years in the print/digital advertising
industries with the past 24 years spent selling advertising in the Syracuse- Wawasee Area. The skills she
has developed over the years helping both small and large businesses effectively market themselves,
provides her a natural transition to helping her real estate clients achieve their dreams.
As a Lake Wawasee resident, Susan's extensive knowledge of the lakes area gives her unique insight into
how to serve both buyers and sellers.
The RGroup team specializes in residential, lake and luxury properties. The team takes pride in staying
on top of all the details, providing top of the line service and ensuring a smooth and easy-going
transaction. The RGroup team utilizes both traditional real estate principles and innovative marketing
strategies to sell properties.
With offices in both Syracuse and Warsaw, The RGroup team can service buyers and sellers from Elkhart
and Koscuisko counties.
As an avid community enthusiast, Susan currently serves as a member of the Wawasee Property
Owner's Association (WPOA) board of directors. She is also a member and past president of the
Syracuse-Wawasee Rotary Club and recipient of the Paul Harris Fellow. Susan served as a past member
of the Syracuse -Wawasee Chamber of Commerce board of directors and continues her active
volunteerism on the North Webster Chamber of Commerce board of directors. Lastly, she is the Charter
Organization Representative of local Boy Scout Troop 728.
Always willing to go the extra mile to help her clients, Susan has real life experience, and will put in the
extra time and personal attention one would want when looking for a real estate agent.
Susan and her husband Tim have 3 children, 4 grandchildren and a very popular Golden Retriever named
Boomer. In their spare time, she and her husband love to boat on Lake Wawasee, hike the trails, bicycle
and garden. She even enjoys watching the sunset with a nice glass of wine!
Susan continues to serve as one of the advertising representatives for The
Papers, the Mail Journal, Inkfreenews.com and Lake Life Magazine.