10 Dog-Friendly Outdoor Dining Patios in Kosciusko County
Posted by Angie Racolta on Monday, August 24, 2020 at 1:06 PM
By Angie Racolta / August 24, 2020
Comment
As the peak of summer starts to ebb away, outdoor dining becomes even more enticing. There's nothing quite like a light breeze under the open sky while enjoying a delicious meal—unless you can also share it with your four legged friend! Add incredible outdoor and lakeside views, and the experience transforms from pleasant to superb.

Kosciusko County in Northern Indiana is home to spectacular lake views and a variety of outdoor dining patios that are waiting to deliver you and your pup a wonderful experience. Check out these spots before it gets too cold!
Located at the Oakwood Resort, you can head over with your entire crew, including Fido—via boat! An ideal spot to relax and experience stunning sunsets on Lake Wawasee with casual elegance and a wide array of dishes crafted by the professional kitchen team. Open for breakfast, including a weekend buffet and late night bar hours, you're sure to have a great time. No time to linger? Snag a dockside pickup and/or to go orders.
2) The Garden at Winona

This seasonal outdoor restaurant/bar is located beside Cerulean along the canal in the Winona Lake Village. The outdoor cooking area and patio offer a fun atmosphere with games and live entertainment, not to mention comfort food and late night dining. The Garden is super dog-friendly—carabiners are attached to each picnic table for leashes and hand-crafted water bowls are available.

This farm-to-table restaurant specializes in unique wines paired with a locally sourced, Midwestern seasonal menu. Located in the heart of downtown Warsaw, dogs are welcome in the outdoor dining area along Buffalo Street facing the courthouse. A smaller menu focused on quality vs quantity, simplicity and sustainability. Try a bacon flight, your pup would love to share!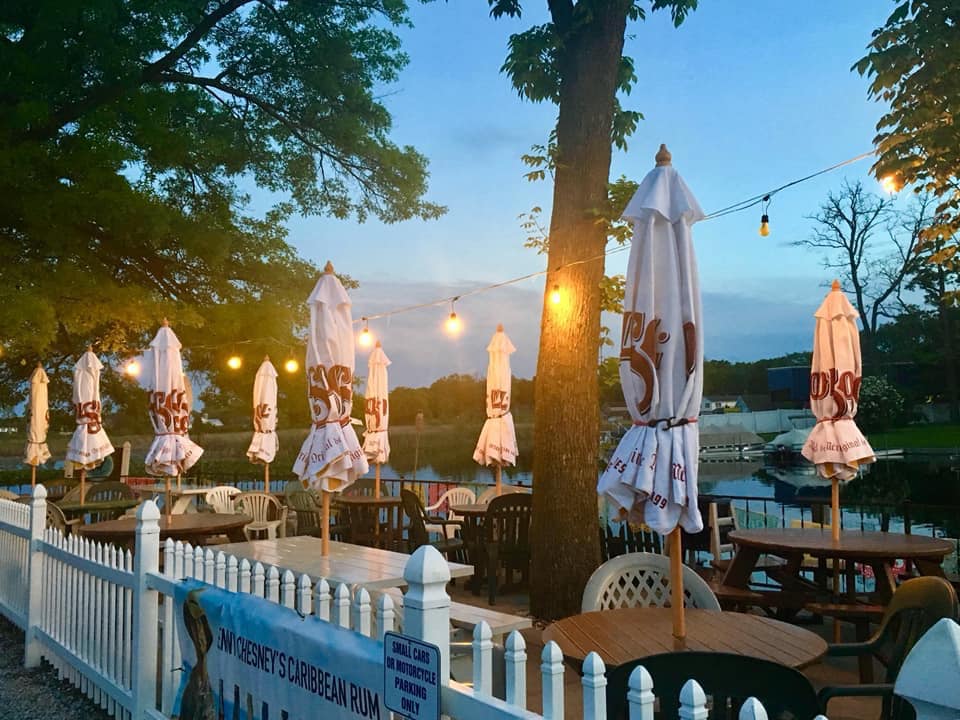 Enjoy a taste of island (some describe it as Jimmy Buffett style) atmosphere at the Channel Marker. Boaters, residents, visitors, and furry friends are welcome but boat, car, or personal watercraft. Situated on the main channel between Lake Syracuse and Lake Wawasee, there's beautiful scenery whether you're sitting inside surrounded by windows or on the deck. It also offers a family-friendly, upscale-casual menu and signature cocktails—a great way to make the most out of the tail end of summer.
Arrive by car, foot, or boat for a scrumptious meal at the iconic Frog Tavern. Stay for live entertainment with friends and pups along the shores of Lake Wawasee. One of Northern Indiana's summer hot spots, it is known as an institution of sorts and has been around for over 88 years. Think pub food and a laid back, low-key atmosphere, and you won't be disappointed!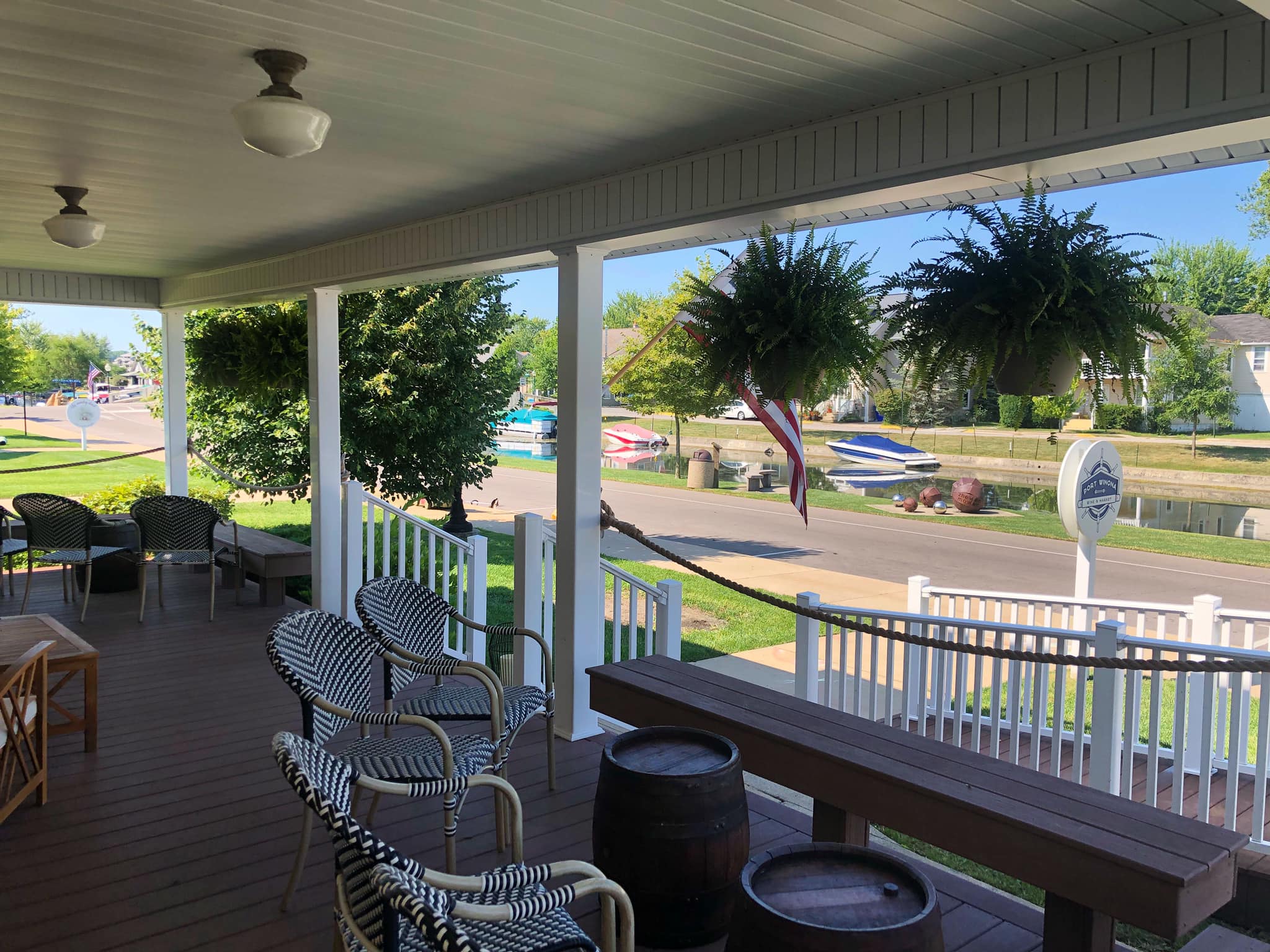 Looking for a prime selection of meat, cheeses, desserts, specialty cocktails and the perfect bottle of vino? Look no further! Port Winona offers bottomless mimosas all day, every day as well as peaceful views of the canal and lake. Your pupper is also welcome on the porch and outdoor dining space where you can catch free live music on the weekends.
7) Joe's Ice Cream Supreme Shop
Bring Fido along to Joe's pet-friendly walk-up window, located just a short walk away from Lake Wawasee. A classic way to cool off and indulge your sweet tooth, there's a lot of variety with many flavors of soft serve, regular ice cream, and custard. It's a seasonal spot with no indoor seating, so visit while you still can!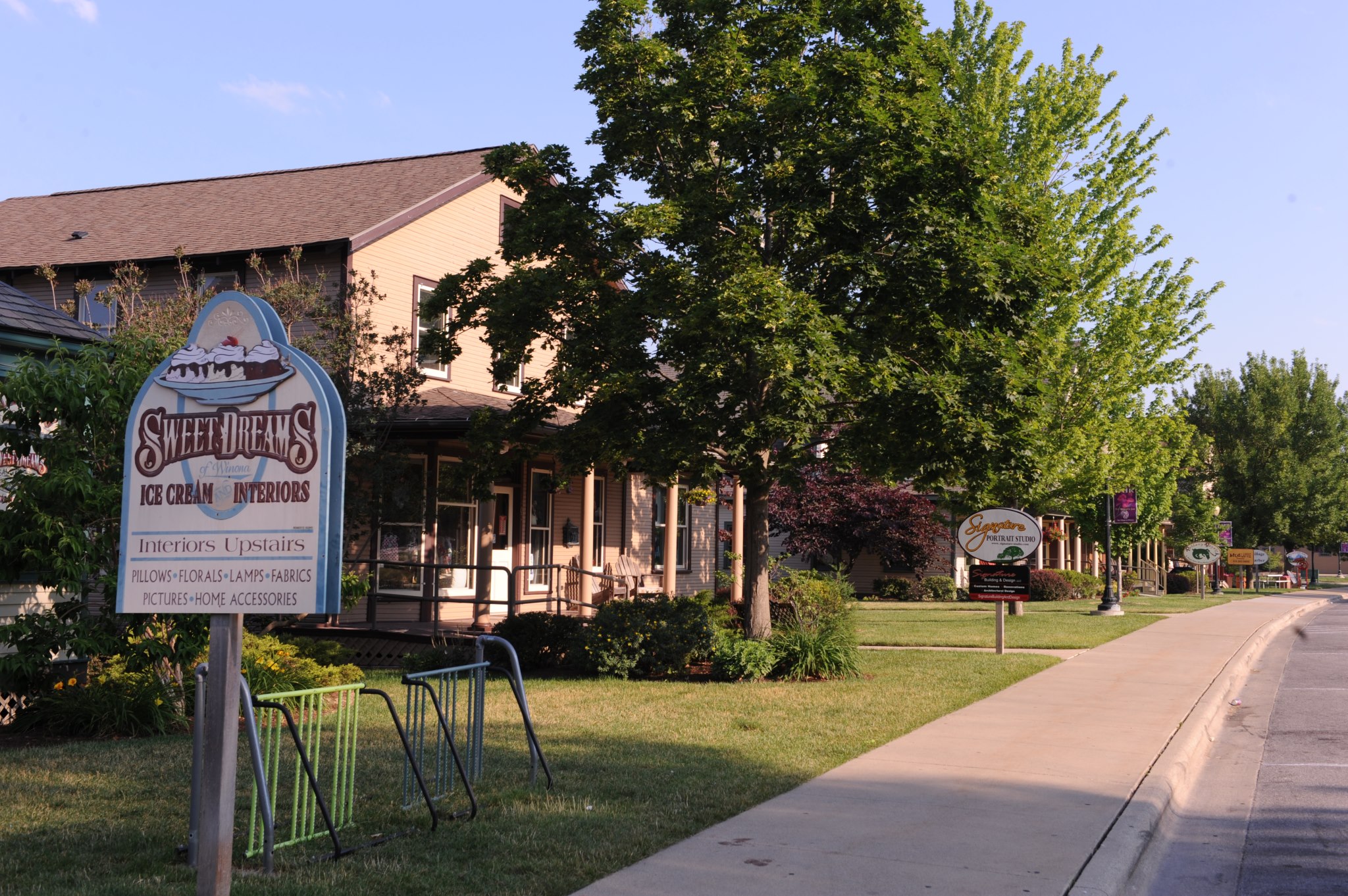 8) The Village at Winona /
Winona Lake Park, Beach, and Splash Pad
A day of shopping, dining, biking, and fun is a picturesque in this thriving community nestled on the beautiful shores of Winona Lake. Head on over to the lakeside park to catch some rays, enjoy the playground, grass, or beach area. Take a dip in the lake's designated swimming area, rent canoes, paddle boats, or kayaks, or take advantage of the pavilions and tables for picnics. Dogs are welcome in the area but should be on leashes, need to be cleaned up after, and should stay on the sidewalk or paved path.
9) North Webster Town Park and Beach
Located on the shore of Lake Webster, the North Webster Town Park and Beach offers a small sandy beach, swings for adults, and public piers to bring in boats. One of its highlights is a picnic shelter that is also used to host various musical groups. There's signage in the area for rules about handling dogs, be sure to take note.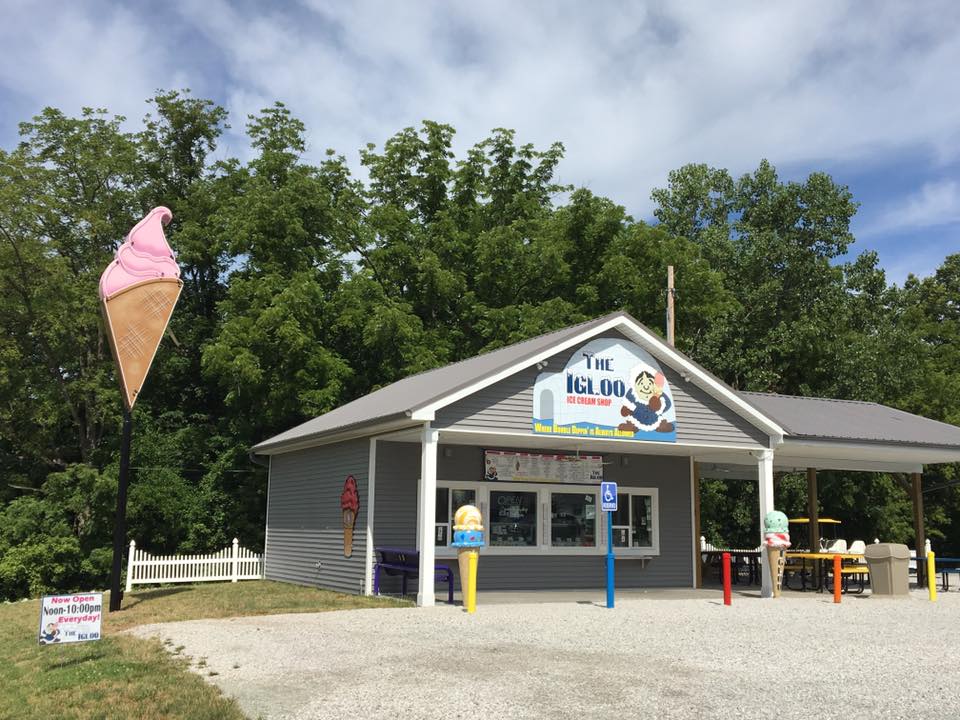 10) Igloo Ice Cream Shop
Tucked away at the southern part of Kosciusko County in Silver Lake, the Igloo Ice Cream Shop offers over 31 hand-dipped flavors along with a variety of shakes and sundaes. The shop is walk-up style with a side pavilion where dogs with leashes are allowed. They also offer two different "pup cups" which are the Mindy Cup, a vanilla ice cream with a bone, and the Coop Scoop, a vanilla ice cream, bone, and peanut butter.
Take your pick for your next best outdoor dining experience with your family, friends, and your beloved dog!