About Big & Little Chapman Lake
Posted by Angie Racolta on Friday, December 20, 2019 at 3:43 PM
By Angie Racolta / December 20, 2019
Comment
Big Chapman Lake and connected Little Chapman Lake are located in Warsaw, Indiana. These natural, spring-fed lakes are a long-standing favorite as residential locations, offering vibrant lakeside living and perennial recreation within reach.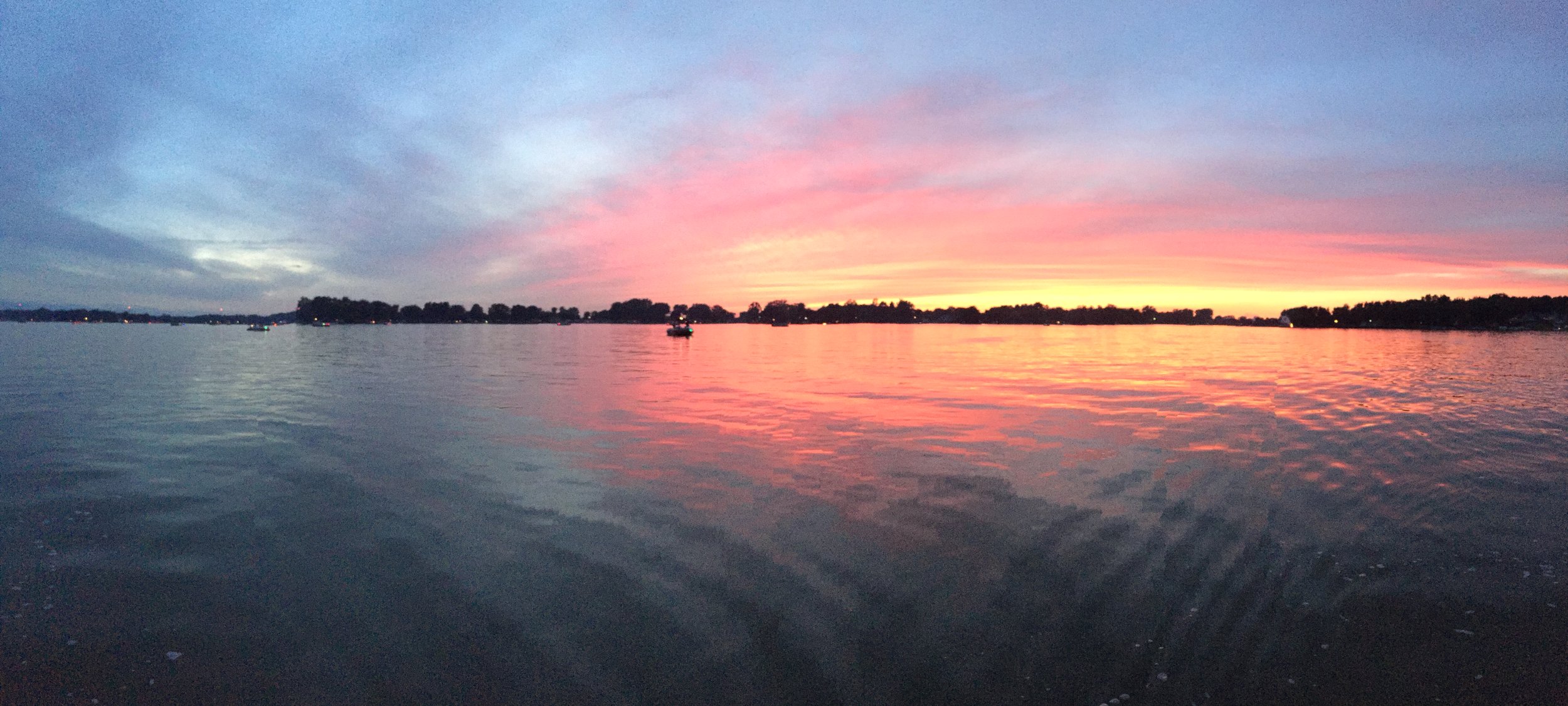 Little Chapman has an average depth of 14 feet and a maximum of 32 feet, while Big Chapman averages at 12.5 feet depth and goes 39 feet at its deepest. Together, the two lakes cover a total of 681 acres. Public access to both lakes is available at Big Chapman along its southeast shore. The channel connecting the two lakes is navigable, allowing fishermen and boaters to use both lakes with ease. Both lakes are best for fishing bluegill, catfish, crappie, bass, northern pike, redear and walleye. The lakes are host to various fishing tournaments every year and see some good ice fishing action in the winter as well.
At three times the size of Little Chapman, Big Chapman is an all-sports lake ideal for boating, water skiing, wake-boarding, jet skiing, and pontooning. Little Chapman has a 10 mph limit. While both lakes have ample shorelines with lake cottages and year-round homes, Little Chapman features more than 260 acres of wetlands on its western shore, making it the perfect haven for several endangered species.
A strong sense of community spirit abounds at the lakes. Property owners and interested lake users converge at the Chapman Lakes Conservation Association and work hard to protect the water quality and near-shore environment, keeping their lakes safe and clean. Throughout the year, the Association hosts several clean-up and fund raising activities. Also, fish fry dinners, pancake breakfasts, events at the Association Clubhouse, and an annual July 4th flotilla and fireworks keep residents engaged with lake improvement and create a fulfilling neighborhood ashore.
Situated close to various flourishing cities and towns, Little and Big Chapman Lakes also provide easy access to a host of urban experiences. Discover the bustling city life of Fort Wayne, located approximately 40 miles away, where you can explore an array of cultural hotspots, shopping districts, and delectable dining options. Additionally, the charming town of Goshen, merely 24 miles from the lakes, presents a quaint ambiance and an assortment of local shops and eateries.
Serene neighborhood ambience, natural beauty and warm hospitality with plenty of activities all year long are waiting for you at the Big and Little Chapman Lakes – head over to our listing page and reel in your perfect lakeside home today.