About Big & Little Chapman Lake
Posted by Angie Racolta on Friday, December 20, 2019 at 3:43 PM
By Angie Racolta / December 20, 2019
Comment
Big Chapman Lake and connected Little Chapman Lake are located in Plain Township in Warsaw, Indiana. For over 70 years, these natural, spring-fed lakes have been favored residential locations, inviting year-round recreation and lakeside living. About 75% of the Chapman Lakes' population live at the lakes year-round.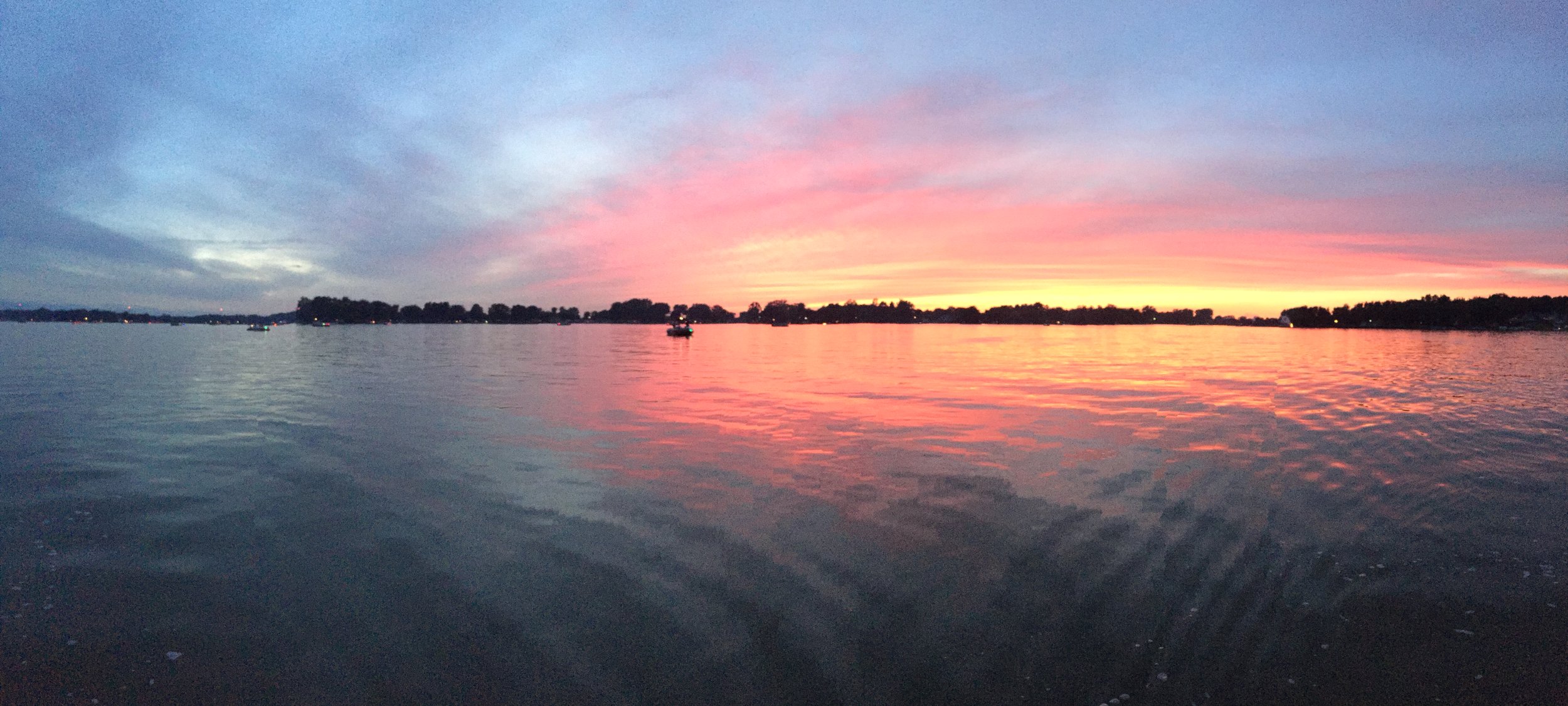 Together the two lakes cover 638 acres, and at three times the size of Little Chapman, Big Chapman is ideal for boating, water skiing, wake-boarding, jet skiing, and pontooning. While both lakes have ample shorelines with lake cottages and year-round homes, Little Chapman features more than 260 acres of wetlands on its western shore, making it the perfect haven for several endangered species. The channel connecting the two lakes is navigable, allowing fishermen and boaters to use both lakes with ease.
The Indiana Department of Natural Resources has stocked both lakes for the past 60 years. Anglers often catch bluegill, largemouth bass, walleye, crappie, northern pike, yellow perch, and several types of sunfish. There are also five or six fishing tournaments held on the Chapman Lakes every year.
The Chapman Lakes Conservation Association consists of property owners and interested lake users who work hard to protect the water quality and near-shore environment to keep their lakes safe and clean. Throughout the year, the Association hosts several clean-up and fund raising activities to encourage participation in keeping the lake healthy and safe. The Association also hosts fish fry dinners, pancake breakfasts, events at the Association Clubhouse, and a July 4th floatilla and fireworks to keep residents engaged with lake improvement and create a sense of community.
Only three miles from the town of Warsaw, other forms of entertainment are mere minutes away. Amish Country is only an hour's drive north and offers quiet and scenic forms of entertainment such as driving tours, buggy rides, and a shopper's paradise for Amish crafts and homemade food. A famed Amish restaurant is located in Middlebury, a short drive away from Shipshewana.
A laid-back atmosphere and a friendly community with plenty of activities all year long are waiting for you at Chapman Lakes.