About Fort Wayne, IN
Posted by Angie Racolta on Thursday, October 3, 2019 at 4:27 PM
By Angie Racolta / October 3, 2019
Comment
Fort Wayne is located in Northeastern Indiana and is the second largest city in the state. With a population just over 260,000, the city is always active with community-driven festivals and a vibrantly growing downtown area.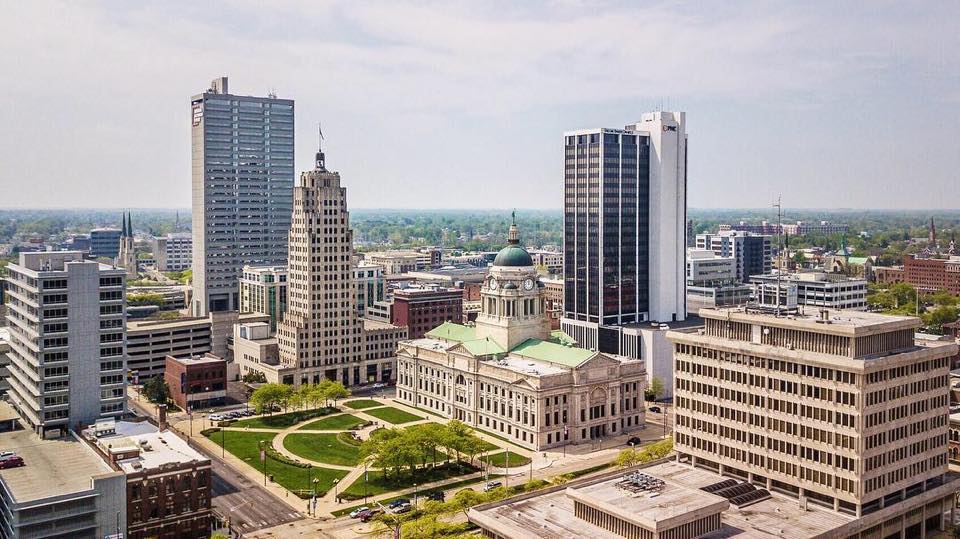 Photo by Tony Frantz
The Fort Wayne Children's Zoo is accredited by the Association of Zoos and Aquariums and is recognized as one of the nation's highest ranking zoos. It houses 1,000 animals and over 200 different species with four self-contained biomes of different regions from around the world.
Don't miss out on the annual cultural festivals and events Fort Wayne has to offer. To celebrate ethnic food, music, dance, and art, check out Germanfest and the Japanese Cherry Blossom Festival. During the summer, National Award Winning BBQ teams from across the country come together to serve delicious ribs, brisket, pulled pork, and so much more during Fort Wayne's BBQ Ribfest.
The Three Rivers Festival is an annual nine-day celebration of Fort Wayne's heritage filled with over 80 family-friendly events. To start off the festivity, high school marching bands along with hundreds of parade units march through downtown Fort Wayne in the Three Rivers Festival Parade. Art lovers will enjoy Art in the Park — a fine arts show and sale featuring different artistic styles and techniques.
Every year in celebration of American pioneer John Chapman, Fort Wayne hosts a two-day, period authentic festival to stimulate historical interest in frontier living. The Johnny Appleseed festival features handmade craft booths, apple-themed cuisine, military reenactments, and a farmer's market. Explore pioneer encampments and witness historically accurate demonstrations by blacksmiths, tinsmiths, and more.
Downtown Fort Wayne is home to many of the city's arts and attractions, including Parkview Field ballpark. Get hands-on experience at Science Central with over 200 exhibits to explore. Enjoy seasonal displays and four outdoor gardens at the Foellinger-Freimann Botanical Conservatory.
Throughout the years, Fort Wayne has steadily grown into a thriving city. With a rich cultural history and family-oriented atmosphere—there's always something exciting happening that you won't want to miss!