About Goshen, IN
Posted by Angie Racolta on Monday, November 1, 2021 at 9:37 AM
By Angie Racolta / November 1, 2021
Comment
Nestled at the heart of Elkhart County, Goshen is an up-and-coming city in northern Indiana with a population of around 32,000 residents. As the community continues to grow, diversity and unity have combined to create an attractive offering of various cultural, employment, educational and leisure opportunities.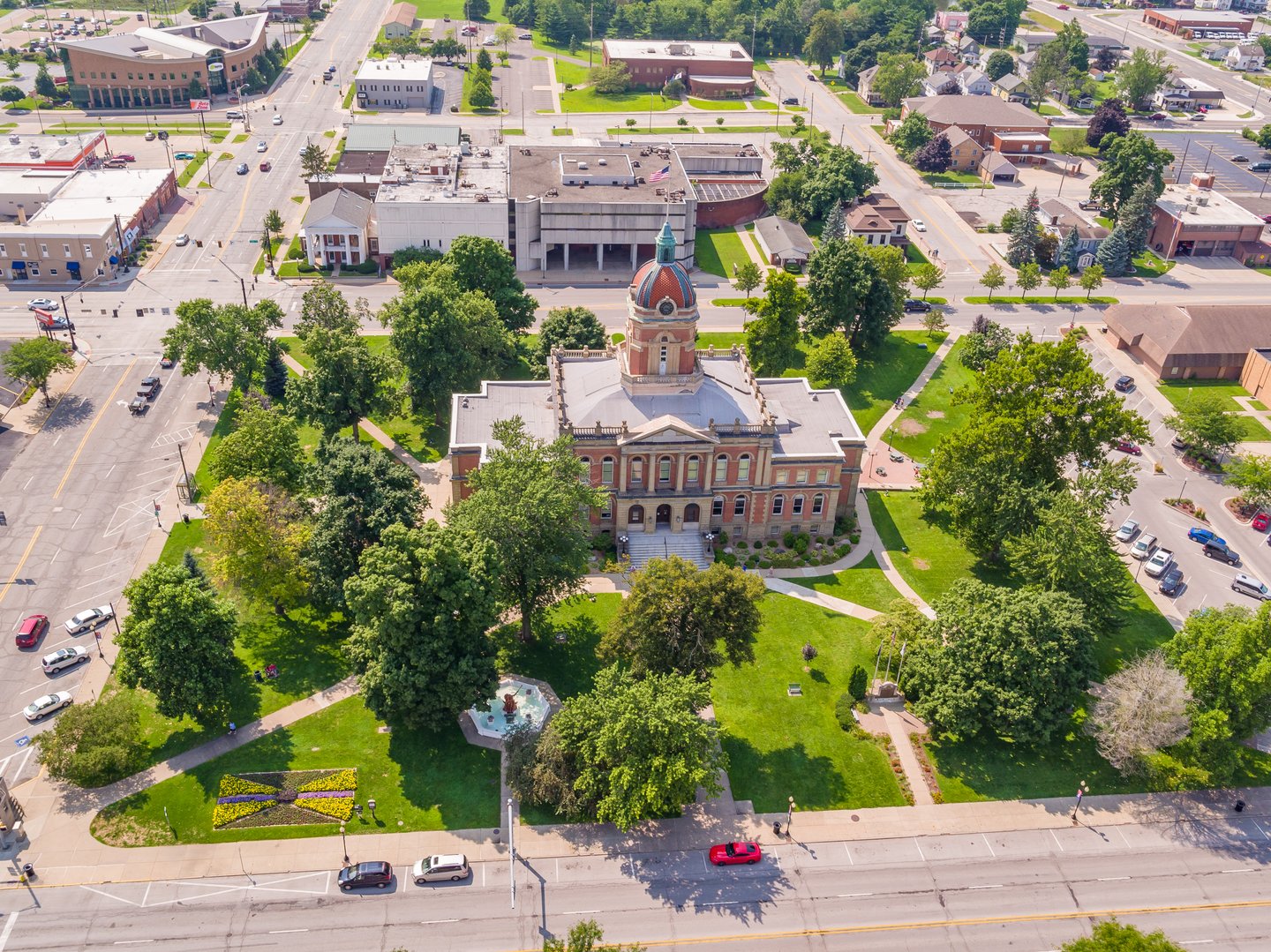 via Visit Elkhart County
In 2017, Goshen was hailed as Community of the Year by the Indiana Chamber of Commerce for its amazing entrepreneurial spirit, arts and entertainment, food scene, cultural diversity, outstanding schools, and recreational opportunities. This city is a magnet for creative entrepreneurs, an accessories manufacturing center, and a trade center for poultry and diversified farming.
This city prides itself in respecting and protecting its beautiful environment. One of the steps it has taken to go green is by becoming a solar leader. Goshen ranked high among solar cities, beating out Sacramento, Denver, Phoenix, and Salt Lake City. It is also a recipient of the Accelerate Indiana Municipalities' (AIM) Green Project of the Year award in 2018.
Historic facades in downtown are some of the most notable visual features of Goshen. Residents and tourists alike marvel and rave about the freshly restored century-old architectural elements throughout.
Not only does the city boast loads of charm, Goshen also offers a multitude of exciting activities and experiences.
On the First Friday of every month, its historic downtown becomes more vibrant as artists, businesses, and entertainers throw a party.
Through the years, the Elkhart County 4-H Fair has evolved into one of the largest county fairs in the state of Indiana, and even in the United States. Annually, more than 200,000 guests are joining the 9-day fair where agriculture, family-friendly entertainment, and youth development are promoted. With world famous food, grandstand concerts, and outstanding youth competitions, there is absolutely something for everyone to enjoy.
The dazzling Fire and Ice Festival is a must-see event presenting the superb talent of professional ice carvers who can turn 300-pound blocks of ice into exquisite ice sculptures, and the performance of fire dancers throughout the day.
The outdoors doesn't fall short either in captivating those who want to appreciate local nature. Because of many Maple Trees, Goshen is also known as the Maple City. Traverse the Maple City Greenway to bike or walk at a separated bicycle and pedestrian network. This trail runs along the Powerhouse which generated the town's electricity in the past, and the historic and scenic Mill Race. In 1999, the City of Goshen earned the Indiana Bicycle Coalition's "Bicycle Friendly Community" award.
Kercher's Sunrise Orchard is a family-owned and farmed apple orchard and pumpkin patch where you can munch apples freshly plucked from trees. Free hayrides, corn mazes, and Indiana's finest homegrown and homemade products are offered here for the best family-friendly fun activities.
Named for one of the river's islands that resembled an elk's heart, the Elkhart River is a fairly shallow and slow-moving river that flows through the woodland and scenic farm of northern Indiana. It winds its way through the city, offering water activities such as canoeing.
Capture scenic views while cruising or kayaking at the St. Joseph River, a tributary of Lake Michigan.
From pizza eateries, authentic Mexican cafes, to a European bread bakery, downtown Goshen offers a variety of exemplary restaurants that will satisfy your craving for a sweet snack, appetizing meal, or a local brew. Voted by Esquire magazine readers as one of the most "life-changing" pizzas in the nation, Venturi's certified Neapolitan pizza will have you coming back for more. Those with a sweet tooth will have respite at Olympia Candy Kitchen, a 106-year-old family-owned soda fountain and shop that offers delectable chocolate malts, hand-dipped candies, and breakfast and lunch specials. Finally, try a handcrafted brew at Goshen Brewing Co along with the perfect food to match your beverage.
Shopping in this City is filled with one discovery after another. The Old Bag Factory is a stop you shouldn't miss. It is a century old brick building turned into a shopping, entertainment, and eatery complex that features unique shops, as well as an escape room and virtual reality center.
Other local products are handcrafted soap and body care from the Soapy Gnome, and unique wood fired pottery and internationally renowned kitchenware from Goertzen Pottery.
Open all year round on Saturdays, the Goshen Farmers Market is a one-stop shop for homegrown produce, homemade baked goodies, savory meats, and artisan items. With tons of boutique art and shop options, you will shop 'til you drop in Goshen!
In terms of education, Goshen has also been making a statement. Schools here are known for innovation and exemplary feats. In the entire state, the band department of Goshen High School is regarded as one of the most well-rounded band programs. The marching band has been a 24-time Indiana State School Music Association Inc. state finalist, the Wind Ensemble and Jazz Ensemble earned top honors at the Heritage Music Festival in New York for several years, and the Winter Percussion Ensemble snared the State Championship seven times!
Brimming with so much potential, Goshen is a stand-out leader in development, economy, culture, and education. It is a wonderful destination that warmly welcomes, plus it is a great place to visit, live, work, and study.