About Winona Lake, IN
Posted by Angie Racolta on Monday, March 30, 2020 at 10:32 PM
By Angie Racolta / March 30, 2020
Comment
Winona Lake, Indiana, is a major suburb of Warsaw with a total population of just over 5,000 residents. It is best known for the lake it's built on and named after. Winona Lake features countless family-friendly activities, including seasonal lake recreational opportunities and multiple festivals held throughout the year.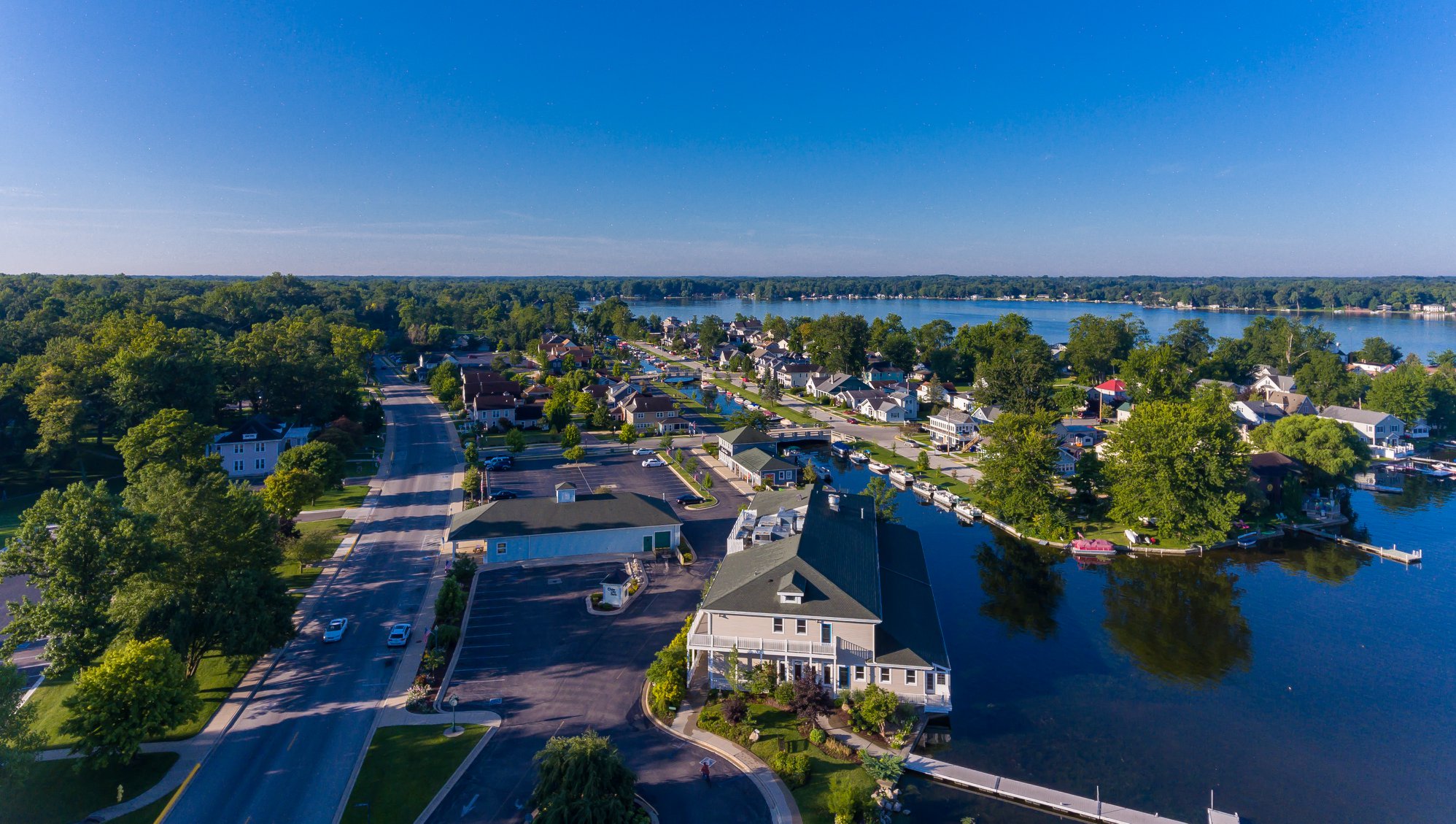 Photo via Village at Winona
Along the shoreline, 20 beautiful Victorian homes were renovated into eateries and quaint artisan shops to create the Village at Winona—a unique shopping destination. Shop for handcrafted jewelry, silverware, pottery, wood carvings, and baked goods while enjoying views of the beautiful Winona Lake. With plenty of green spaces, the Village is a natural location for community gatherings.
Discover the rich history of the Winona Lake area by visiting the Museum of Winona History, which can be found in what was originally the Westminster Hotel. This hotel is the location where gospel music pioneer Homer Rodeheaver recorded his music. The museum displays numerous artifacts and pictures showcasing the extensive history of Winona Lake's heritage. Exhibits cover the Chautauqua movement, the legendary Bible conferences held in Winona, and celebrate renowned evangelist and baseball player Billy Sunday. Tours can be scheduled to visit the house Billy Sunday and his family lived in after they moved to Winona Lake in 1911.
If you are looking for somewhere to eat, there are several outstanding restaurants located around town. The Boathouse Restaurant offers an extensive menu of award-winning food with lakeside dining throughout the year. At the Cerulean Restaurant, customers can create their own Bento boxes or enjoy a selection of other Asian cuisine, including a variety of sushi selections. During the summer, check out The Garden—a seasonal outdoor restaurant featuring weekly specials and live music. Take a class, enjoy a wine tasting, or shop fine meats and cheeses at Port Winona, which also offers take out and dine in options.
Winona Lake, Indiana, has plenty to offer to its residents. With an active community and year-round events, you won't want to miss out on all the fun!