Be Sure to Consider These 10 Things Before Buying a Lake House
Posted by Angie Racolta on Tuesday, June 23, 2020 at 12:34 PM
By Angie Racolta / June 23, 2020
Comment
If you want continuous entertainment from the comfort of home, coinciding with peace, a lake house can be one of the most worthwhile investments you will ever make.

Imagine sipping coffee while watching the sunrise over the water, enjoying sunset boat rides, and of course, all kinds of summer activities.

Kosciusko County in Indiana has more than 100 beautiful lakes that have shaped the county's history, culture, and geography. It's hard to resist the beauty and adventure that these lakes have to offer.

While it's exciting to jump straight into searching for the lake house of your dreams, be sure to consider these 10 things first: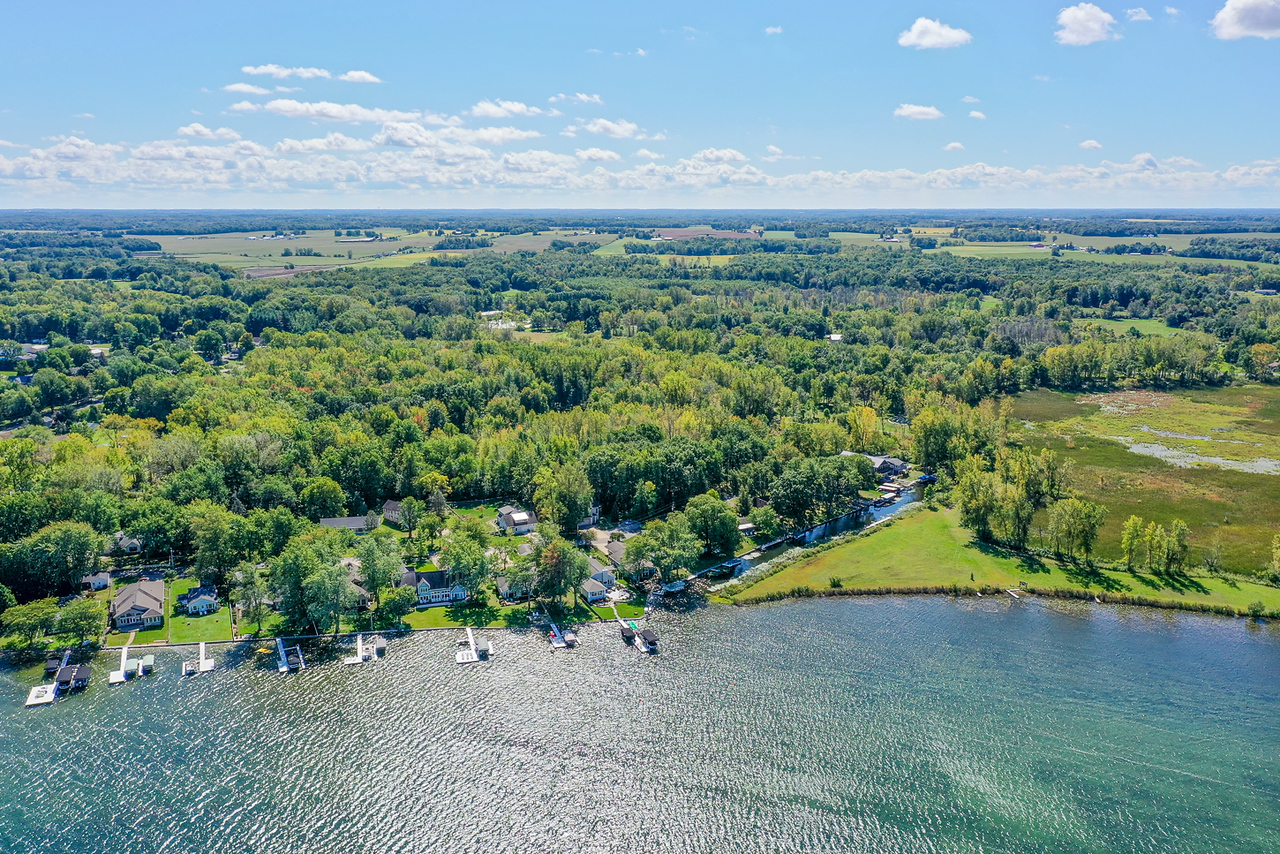 1) Frontage
It is important to consider how much water frontage you want your property to have. How many feet away from the lake? Be sure to check on the path to the lake—is it level or steep? Are there stairs to climb up and down to the water?

2) Lake Activities and Size
Consider the hobbies and activities you love. Would you like to do wake surfing, skiing and tubing? Swimming, fishing, or kayaking? Knowing this will help you determine if the lake is large, wide, or deep enough to suit your desired lake recreations. Some lakes do not allow motorized watercraft.

3) Invasive Species
Are you aware of the existence of invasive species in the lake? These species may affect the fish populations, amount of weeds, and swimming.

4) Depth & Condition Offshore
Find out how deep the water is offshore. This will determine if you need a shore station for your boat or a swim platform.

5) View
Have you considered what the best view is for your personal tastes? Do you prefer watching the sunset or sunrise? What direction on the lake would you like your home to face? Are other homes or trees in the way of the view?

6) Maintenance, Insurance, and Association Fees
Having a lake house means having to pay extra costs. As far as maintenance, you are likely to pay more simply because it will be getting used by additional family and friends. You'd also have to consider the maintenance of additional property components, such as a pier/dock and boatlift.

Insurance wise, you may need to pay extra liability insurance due to the fact there is increased risk associated with boats, toys, water sports, and other water activities—on top of the higher than average homeowner's insurance costs. Lake association fees are also something to factor into your budget, but they are not always required and are usually very low. Some neighborhoods may also have their own HOA or covenant and restricitons, all things to keep in mind and check on up front.

7) How Close the Neighbors Are
Check the space between houses—is it enough for your personal comfort and privacy?

8) Storage Space
If you're up for various water activities, consider the amount of storage you need for boats, gear, and associated toys. Many lake areas offer nearby storage condos for sale to store lake toys and even RVs.

9) Check the Setbacks
Setbacks, or minimum distances which a structure must be set back from a river or waterfront, are created for safety, privacy, and environmental protection. Make sure to check ordinances and zoning restrictions to know how big a setback is, where the setback line is located, and how you can add on to it before signing.

10) Be Sure to Find a Real Estate Agent Specializing in Lake Homes
There are unique considerations in choosing the best lake house. It is easy to overlook and miscalculate details without the help of experienced real estate professionals.

Thinking of buying the lake house of your dreams? The RGroup Real Estate, Keller Williams Thrive can help you find the best property suited to all your needs.