Business Spotlight: Blue Barn Berry Farm & Event Venue
Posted by Angie Racolta on Wednesday, June 1, 2022 at 7:09 AM
By Angie Racolta / June 1, 2022
Comment
Each month, we have the pleasure of featuring a local business we know and love. This month, we'd like to introduce Blue Barn Berry Farm & Event Venue. We caught up with the co-owner, Chris Scheeren and asked him a few questions about their growing business in Syracuse, Indiana that advocates local produce, products, and venues to make the local community thrive more.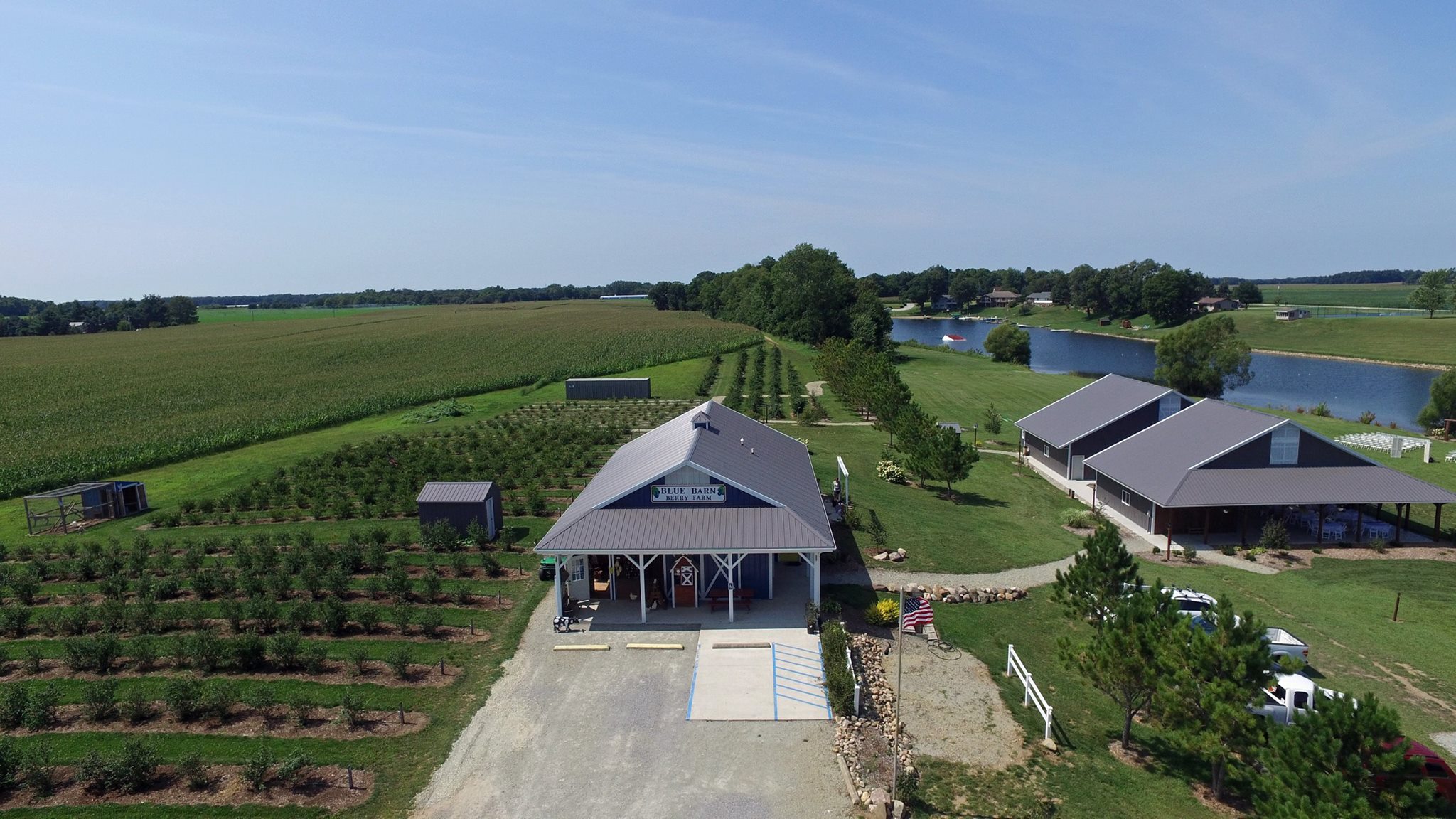 The RGroup (TRG): What is something everyone should know about your business, but not many people do?
Chris Scheeren (CS): We started as a You-Pick berry farm with a small country market and a gravel pit by the lake, but have grown to much, much more. We still love the 'farm' - blueberry season is the last week of June through early August and blackberry season runs from August through early September. But today, the wedding venue, grocery delivery service and fundraising efforts are a big part of Blue Barn.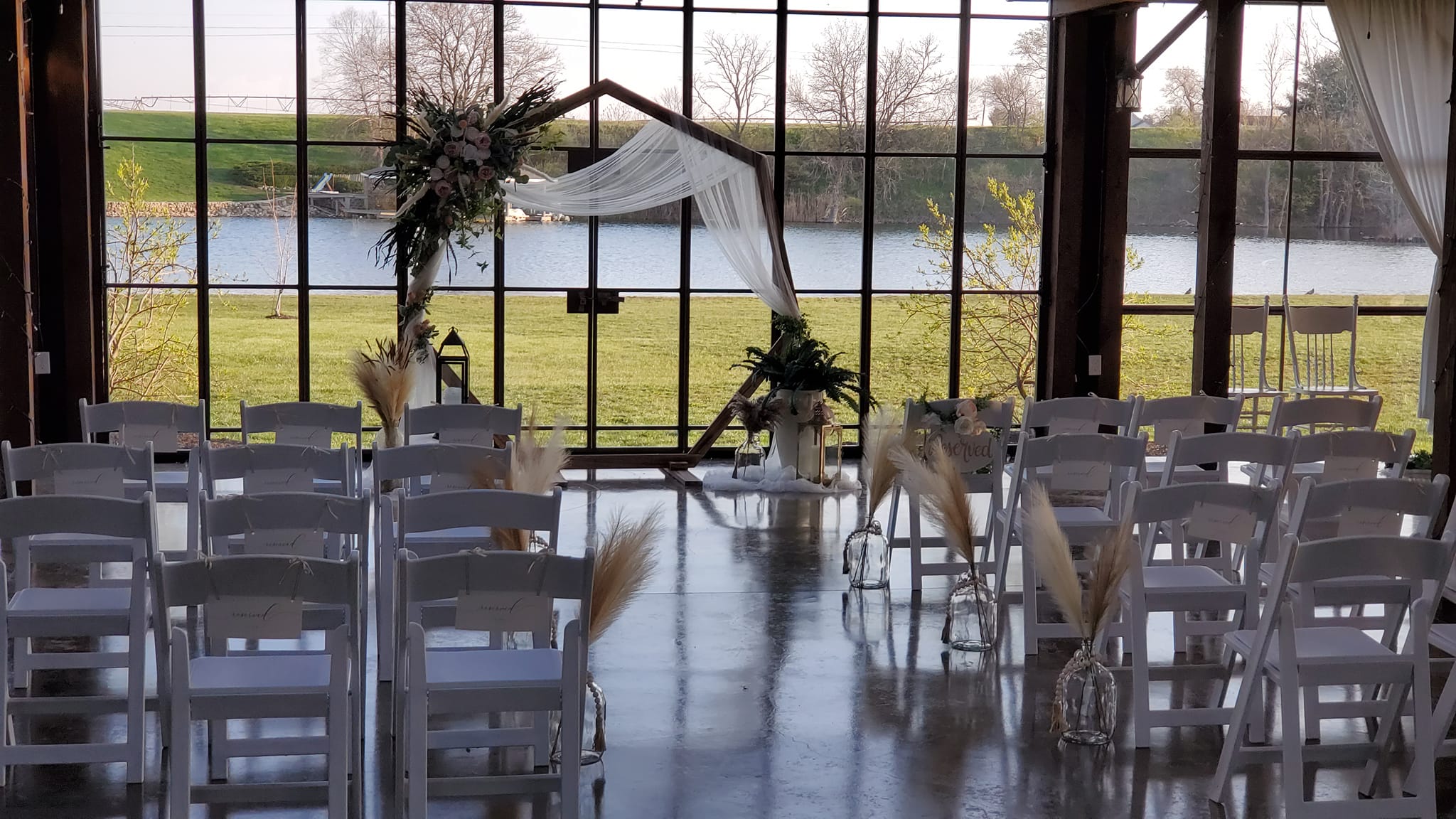 Blue Barn has given us a great platform where we can launch new ideas, connect to other businesses in our area, and give back to the community. We love being a part of so many beautiful memories and celebrations.
When COVID hit, we knew we wanted to help our community so we quickly launched a small relief effort delivering fresh produce to our nearby friends and customers. Lots of people gave us great feedback so we decided to see if the service would be of interest to the entire county. We launched Blue Barn Fresh, a local grocery delivery service offering subscriptions and memberships and have served over 5,000 customers in two short years. We work with 26 local farms, artisans and small business to provide the best locally-sourced products form the region.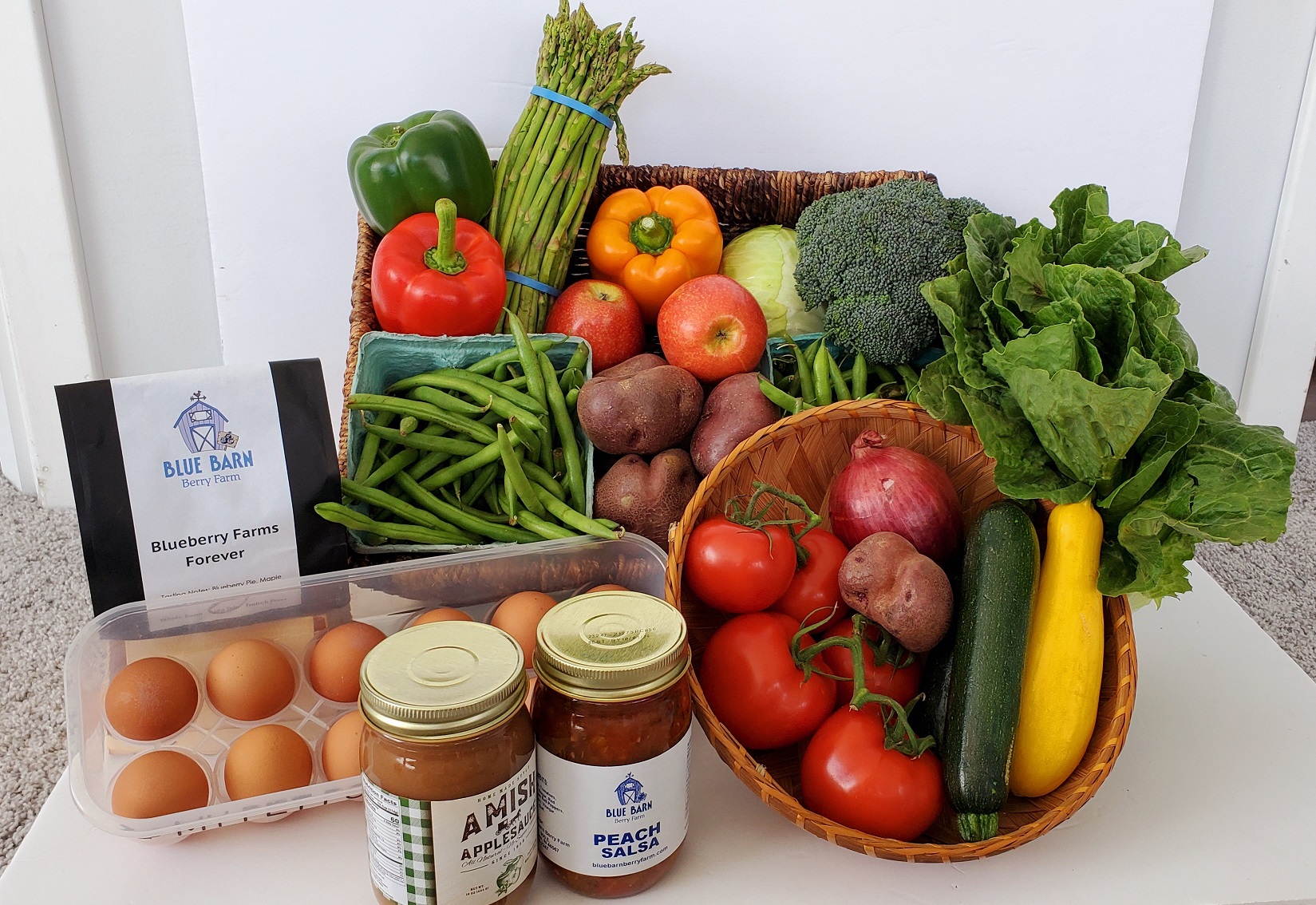 Last year we purchased the old Dewart Lake Inn and converted it into a quaint meeting and event venue that can host 75-80 people (plus outside seating on the private patio and lovely spacious backyard!) It has proven to be a very popular spot for rehearsal dinners, anniversaries and graduation parties, as well as small weddings and class reunions.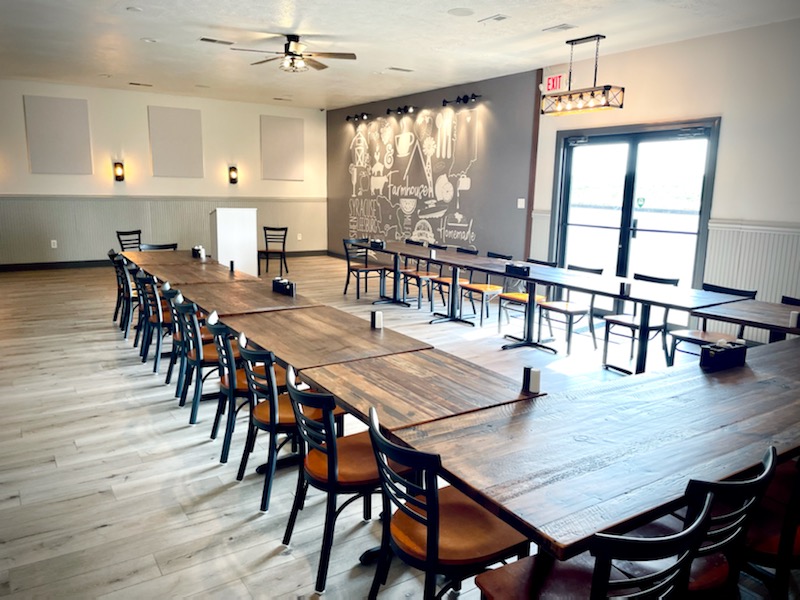 Being relentless entrepreneurs, my wife and I are always looking for opportunities to grow and create. Entrepreneurship, coupled with a passion to serve has long been a passion of ours. It is how our latest vertical, Blue Barn Fundraising was born.
A local preschool asked us if we could help them with a small fundraiser. We thought - why not just build a fundraising COMPANY. So we did. By using only locally-sourced products from our 26+ partners, we created packages and a fundraising platform that has been used by local schools and non-profits - and will hopefully soon be utilized by dozens of schools throughout Northern Indiana.
A huge chunk of our sales goes to our sponsoring partners, and at the same time, we are able to help farmers and artisans get a wider market for their offerings. Every single dollar, whether donated to the school or going to the local farm or farmer - stays right here in the community. Our goal is to donate over $1 million dollars by 2030.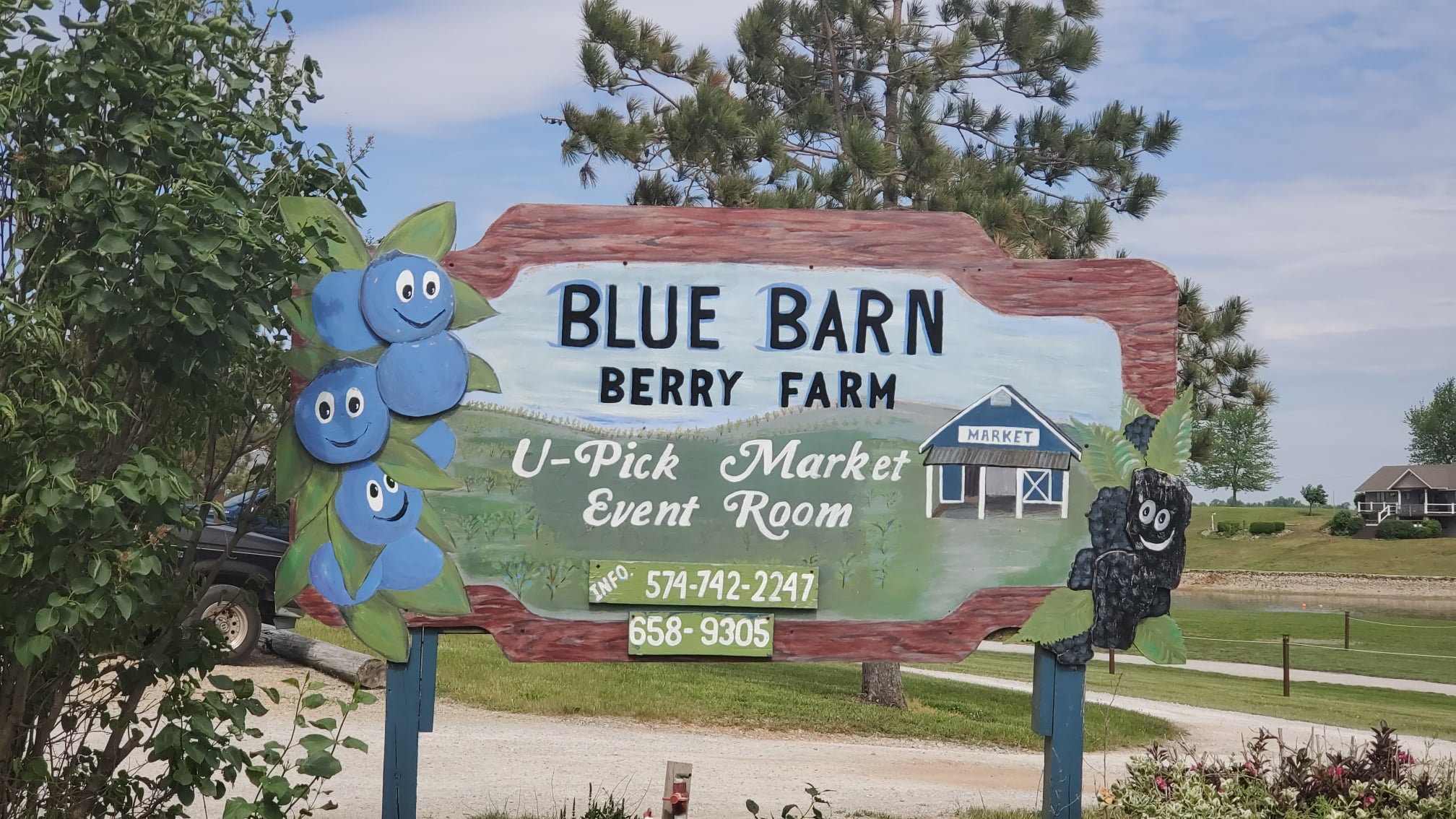 TRG: What was your key driving force to become a business owner/entrepreneur?
CS: We love and value the relationships we build with our partners, and are so passionate about helping small businesses. Many of our smaller partners don't have the large social media platform of Blue Barn, so we can amplify their impact. By working together, success becomes exponential. We want to help grow local businesses and make Syracuse a prime small-business destination place in America.
TRG: What has been your most satisfying moment in business?
CS: The best part is building all this together with my wife, and her mother, Peggy. I am just usually the mouthpiece, but they are the brains of all the businesses we have. My daughters, Kendall and Payton also help out at the farm. I love working with my family.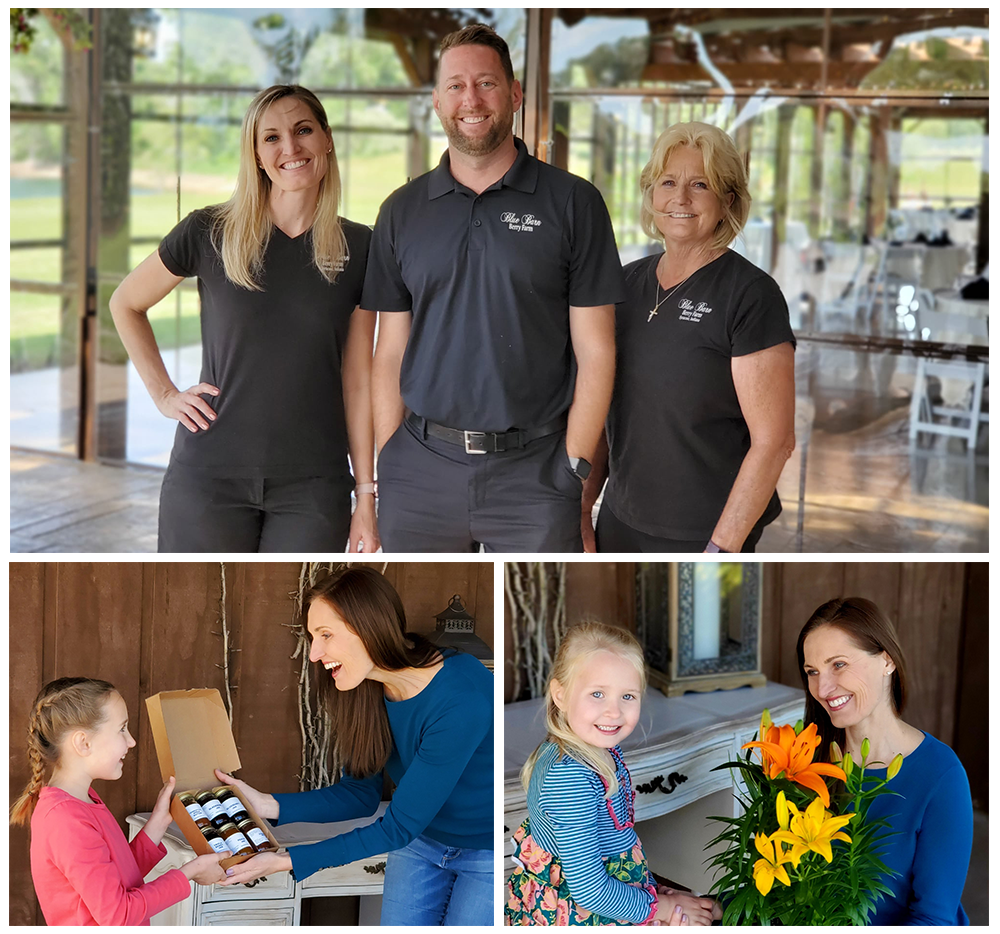 TRG: What inspires you the most in business?
CS: Being able to connect with the entire community, and getting involved in local organizations and businesses is a huge inspiration for me.
TRG: What can customers look forward to?
CS: Our store, Blue Barn Fresh opens this week! We are welcoming 2 new partners. Be excited for all new products such as local grass-fed beef. Delivery season starts June 2nd — we will be bringing the produce directly to your house!
Farmhouse, our newest event venue, is available for event rental and rehearsal dinners, and will be open to the general public once a week for trivia nights starting in June.
We are also booking 2022 slots for fall fundraising calendars, Fridays and Sundays are still open at Blue Barn Event Venue for corporate retreats, class reunions, and weddings, and our 2023 calendar is booking up fast—it's never too early to start planning for those big events! We highly encourage you to come to us and support local. Let's make Syracuse greater together.
Check out our website for more details!