Business Spotlight: Bumblebee Kayak Co.
Posted by Angie Racolta on Monday, August 2, 2021 at 10:18 PM
By Angie Racolta / August 2, 2021
Comment
Each month, we will be featuring a local business we know and love. This month, we'd like to introduce Bumblebee Kayak Co. We caught up with the owner, Michelle Camacho and asked her a few questions about their pandemic business that started because of a mistake and eventually led to making the lake life more fun and colorful for many!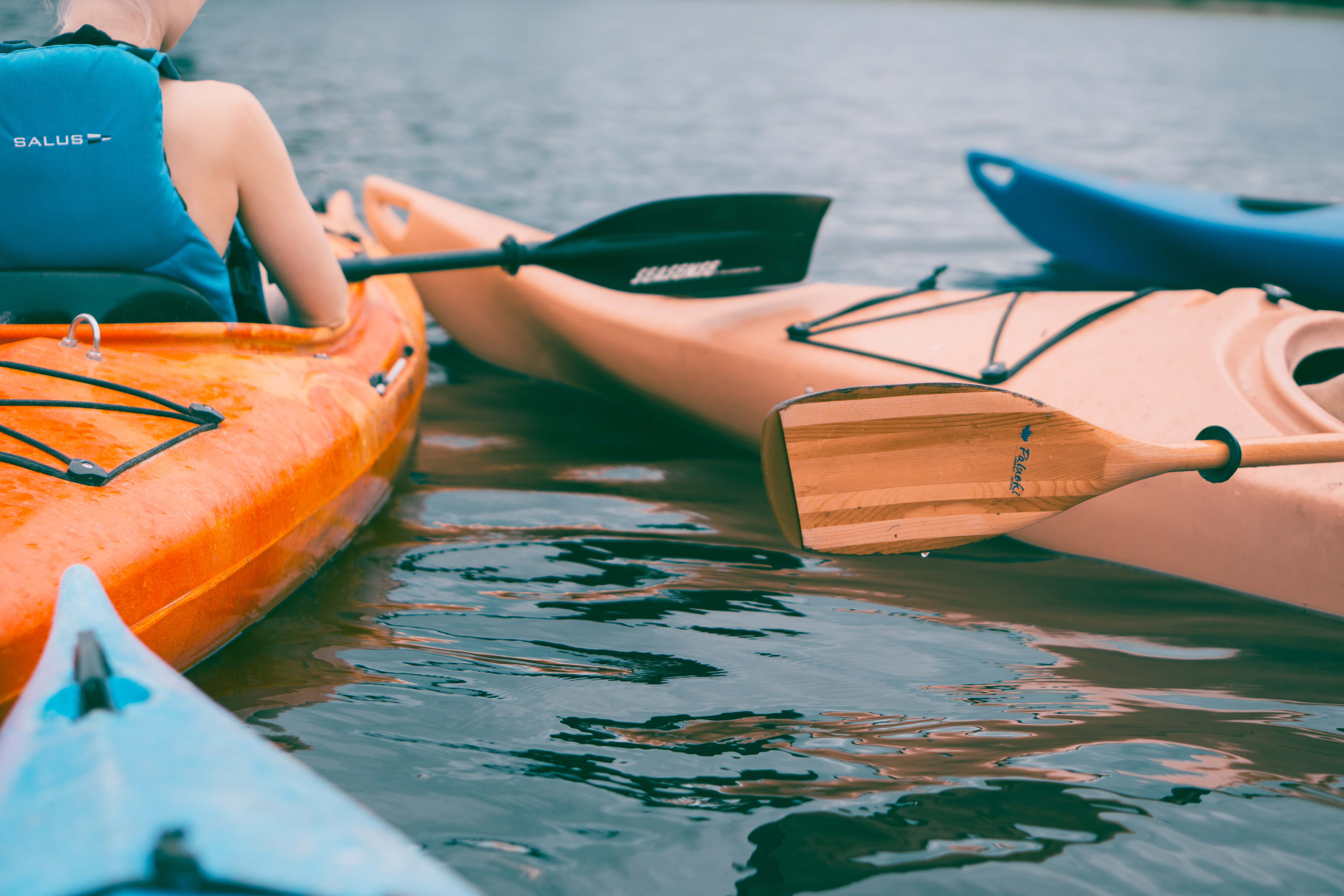 The RGroup (TRG): What is something everyone should know about your business, but not many people do?
Michelle Camacho (MC): Our business actually started by accident! Last year, we wanted to throw a kayaking event for friends and family which was similar to a poker paddle activity we had previously experienced at Oakwood Resort—you pick a card at 5 different kayak stops and by the end, you have a hand of poker! We invited 25 friends, and accidentally made it a public event on Facebook.
In a couple of days, more than 800 individuals showed interest to participate. With that many people looking forward to the event, we just went with it—there was no turning back. We reserved the park, invited food trucks, had a live band, and held it at the main beach at Syracuse. We created tickets for a dollar, gave away a free kayak and prize bags for top hands of poker. It was a big hit! There were 150 kayaks on the lake; some brought their own while some rented.
The rest is history. Today, you can rent single and tandem kayaks (drop-off and pick-up services also available) from us hourly, daily, and even weekly—and have the best time on the lake.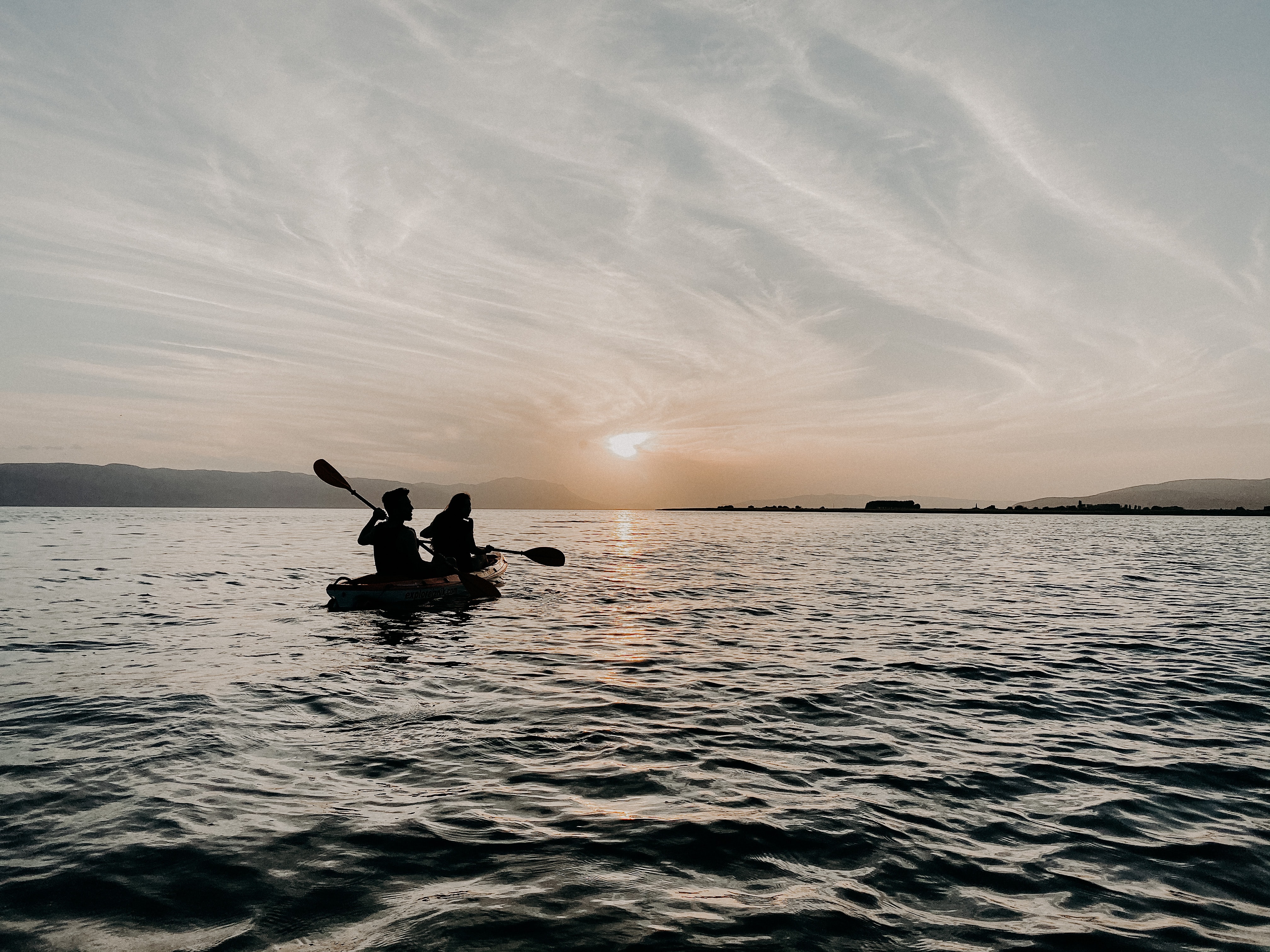 TRG: What was the key driving force behind your entrepreneurial journey?
MC: We realized our interest and love for kayaking early on. Over the years, we kept an eye out for sales and always snapped up kayaks whenever they were listed locally for a good price. Soon, we had amassed a fleet of kayaks for our own personal use, as well as friends and family—we also had a trailer to transport them.
After the surprise success of our accidental public poker paddle, we knew there was an interest and need, and so we leaned into it all the way. Starting a business during a pandemic is not the easiest thing, but since it is an outdoor activity and people can social distance on the water, it was the perfect activity.
TRG: What has been your most satisfying moment in business?
MC: Whenever we see someone who has never kayaked before, fully embrace the experience and have a blast. It's always so fulfilling to share the love of water with those first timers.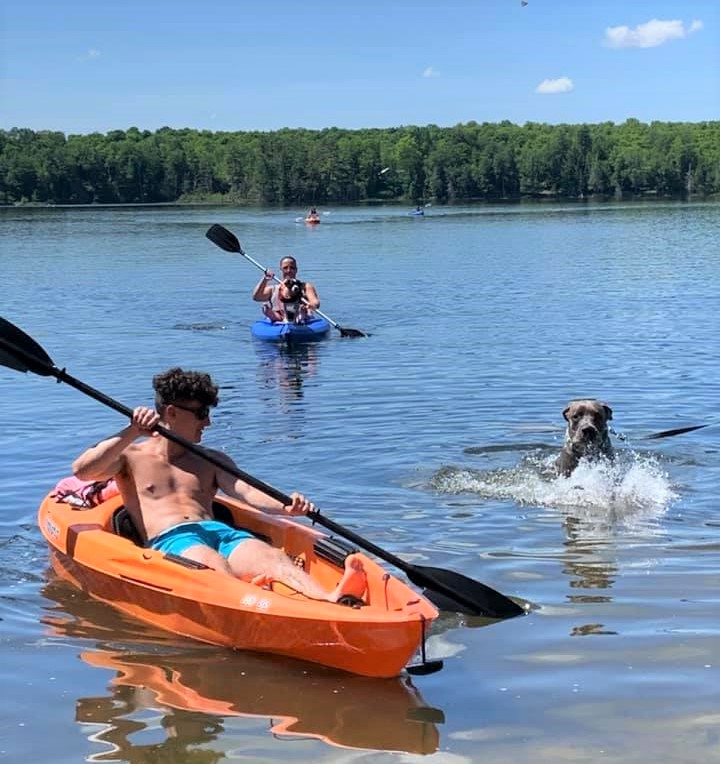 TRG: Who inspires you most in business?
MC: Our oldest daughter is 18, and her nickname is "Bumble Bee"— we named it after her. We thought it was a great opportunity for her to gain experience in helping to run and manage a small business, as she is currently enrolled in business school.
As kayaking is a summertime activity, she could help out during her school break. My husband and I both have full time jobs, but we help out whenever we can.
TRG: What can clients/customers look forward to?
MC: We plan to conduct more water adventures that locals and tourists will look forward to. We want to start doing tours on weekends, are looking to organize a river run at Mongo, and are offering guide services this summer starting in August!
Starting in September, the Syracuse Parks Department and Bumblebee Kayak Co are doing free kayak days at Henry Ward Park in Syracuse. Dates are September 1st, 8th, and 15th from 5-7 pm for anyone who wants to take a kayak out or see if they like kayaking!