Business Spotlight: Lake Home Partners
Posted by Angie Racolta on Wednesday, May 31, 2023 at 2:25:50 AM
By Angie Racolta / May 31, 2023
Comment
This month, we have the pleasure of featuring a local business we know and love. We'd like to introduce the Lake Home Partners. We caught up with the owners, Hilary & Nicole and asked them a few questions about their all-inclusive home management business in Syracuse, Indiana.
The RGroup (TRG): What is something everyone should know about your business, but not many people do?
Hilary & Nicole (H&N): Owning a lake home could feel like a dream come true—but it comes with a unique set of needs for upkeeping. To help alleviate the burdens that come with lake living so you can have more time enjoying the lake lifestyle, we launched Lake Home Partners, your trusted solution for the care and management of your second home.
Whether your home remains vacant for extended periods or you frequently come and go, having a reliable partner to ensure the safety and maintenance of your property is essential.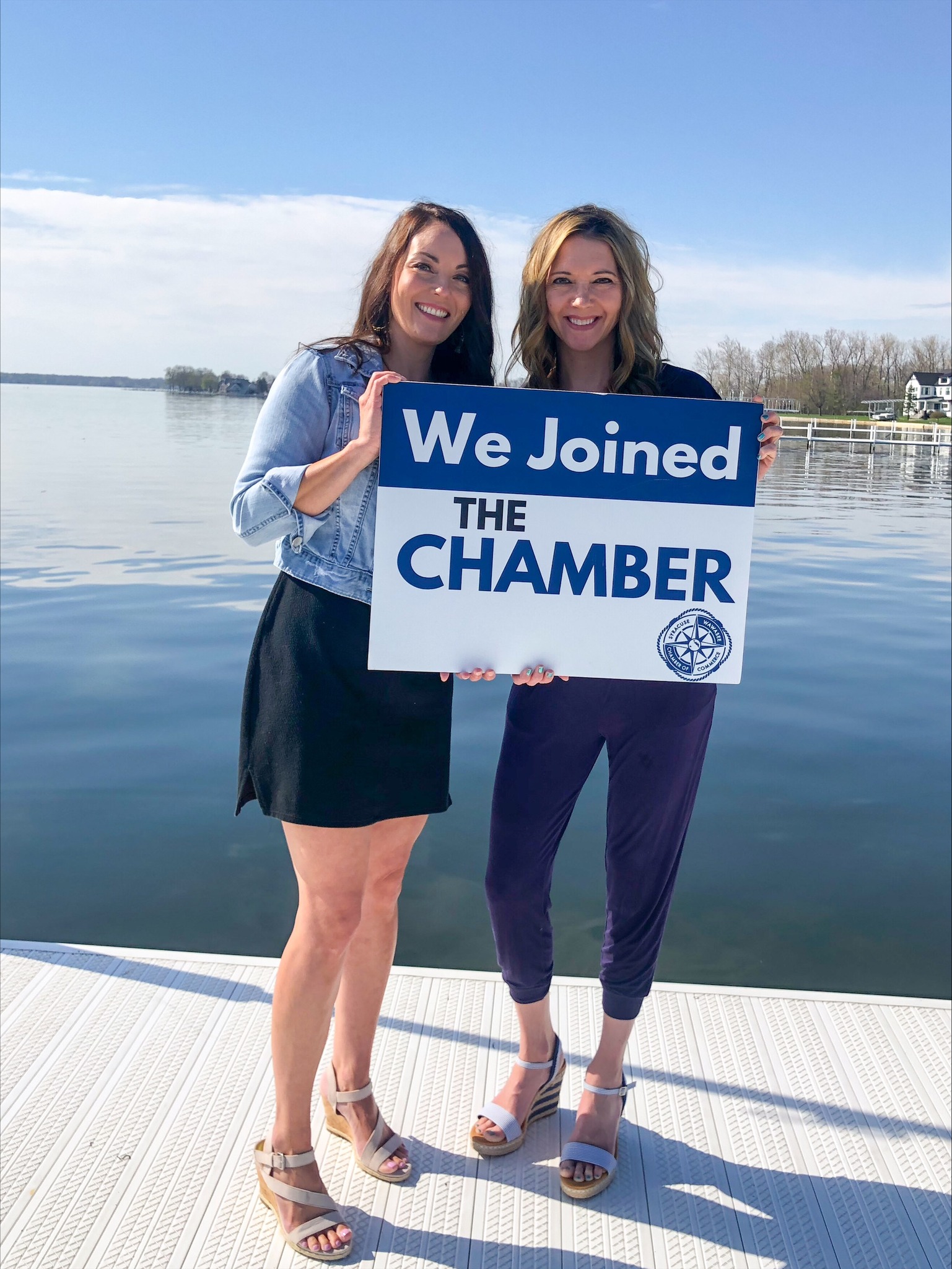 via Syracuse-Wawasee Chamber of Commerce
One thing that makes Lake Home Partners unique is that it was founded by two healthcare professionals with a combined total of 40 years of experience invested in the profession of nursing. We (Nicole and Hilary) met while working as RNs in outpatient oncology. Both of us have since obtained Master's degrees (Nicole is a Nurse Practitioner and Hilary is a Nurse Educator). Many of the same attributes we have used in the healthcare setting apply to our current endeavor as small business owners. For instance, we love to go the extra mile and pride ourselves in working hard, facing challenges head on, and getting creative to achieve a shared goal.
TRG: What was your key driving force to become a business owner/entrepreneur?
H&N: We are always up for a new challenge or adventure. For years, we wanted to start a business but were in the throes of raising toddlers and preschoolers or working on graduate degrees. Initially, we thought a business in healthcare would be the route we would take, but when Nicole's parents built on Lake Wawasee, the idea of Lake Home Partners began to take shape! After tossing the idea around for several years, we both found ourselves in a position to devote the time needed to make it happen! We wanted our business to fill a need and after speaking with several residents and local business owners, we repeatedly heard feedback that there is a real need for an all-inclusive home management company. That has certainly proved to be true, and we celebrated one year in business this past March.
TRG: What has been your most satisfying moment in business?
H&N: We love getting positive messages from our clients and hearing how we made their lives easier. When they tell us how excited they are to come spend time at their second home without having to work the whole time or pre-plan all the details for their stay, we know that we are doing what we set out to accomplish. Owning a second home can be a lot of work! We want to be the reason they look forward to coming to the lake because we take the work of it away. We tell our clients we just want them to show up and enjoy. Let us take care of the rest!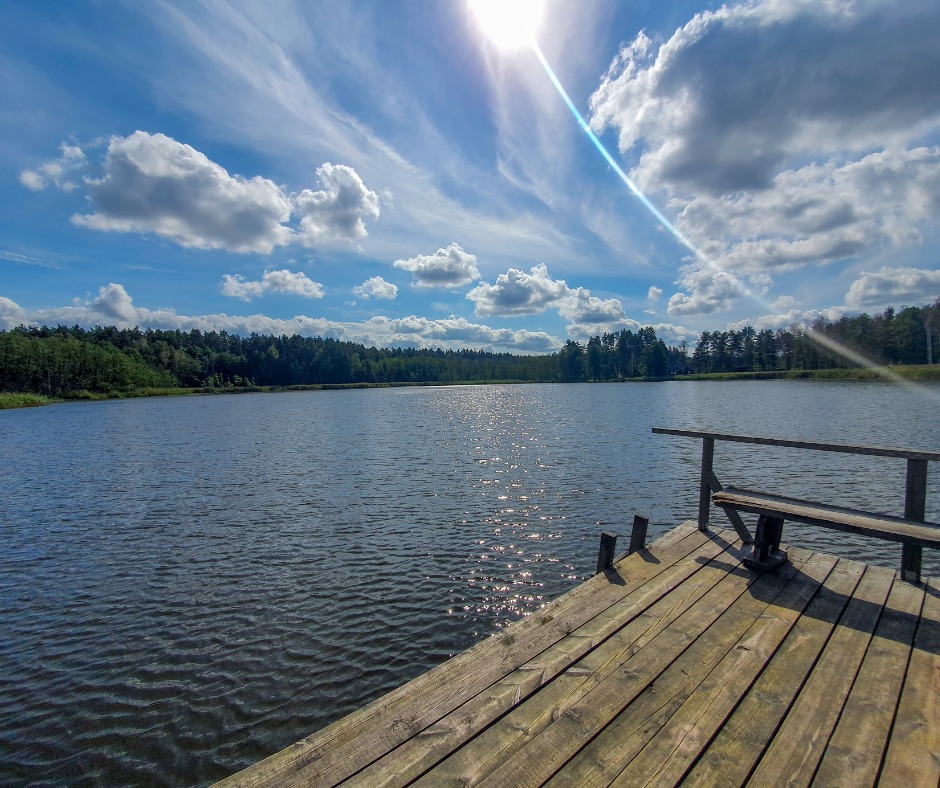 TRG: Who inspires you the most in business?
H&N: We are consistently inspired by women entrepreneurs and strive to collaborate and work with other women-owned businesses. There are several in Syracuse that we enjoy supporting and are proud to join the local network of women entrepreneurs!
TRG: What can customers look forward to?
H&N: We think a second home on the lake should be a retreat from day-to-day obligations and commitments, and we want to take those on for our clients so they can spend their time at the lake doing whatever they enjoy most. When our clients are gone for weeks or months at a time, they don't need to worry about their home. We take care of everything, and they no longer have to make multiple calls to take care of all their home needs. We serve as their one point of contact and will arrange and take care of any desired services.
Our services include detailed interior & exterior home checks, refrigerator & pantry restocking, watercraft support, plant watering & care, pool/hot tub checks, holiday & special occasion decorating, collection of delivered packages, coordinate & manage contracted services, seasonal lake home opening & closing, and other personalized services.
TRG: Anything else you want to add?
H&N: We work with every client to build a customized plan for the care and maintenance of their lake home. There are many needs that arise through the year—predicted and not—and we take care of these for our clients. For example, if there is a concern regarding something watercraft related, we have a marine engineer consultant. If our client needs landscaping, snow removal, home or appliance repairs, seasonal decorating, refrigerator and pantry restocking, or even an extravagant set up for a party or special occasion, we have them covered. We love meeting the individual needs of our clients and bringing luxury and relaxation to them through the big and little details.
We're excited to help you make the most of the lake life. Visit our website for more details or send us an email at [email protected].