Experience Warsaw: A Must-Visit Destination in Spring
Posted by Angie Racolta on Wednesday, March 1, 2023 at 1:50:54 AM
By Angie Racolta / March 1, 2023
Comment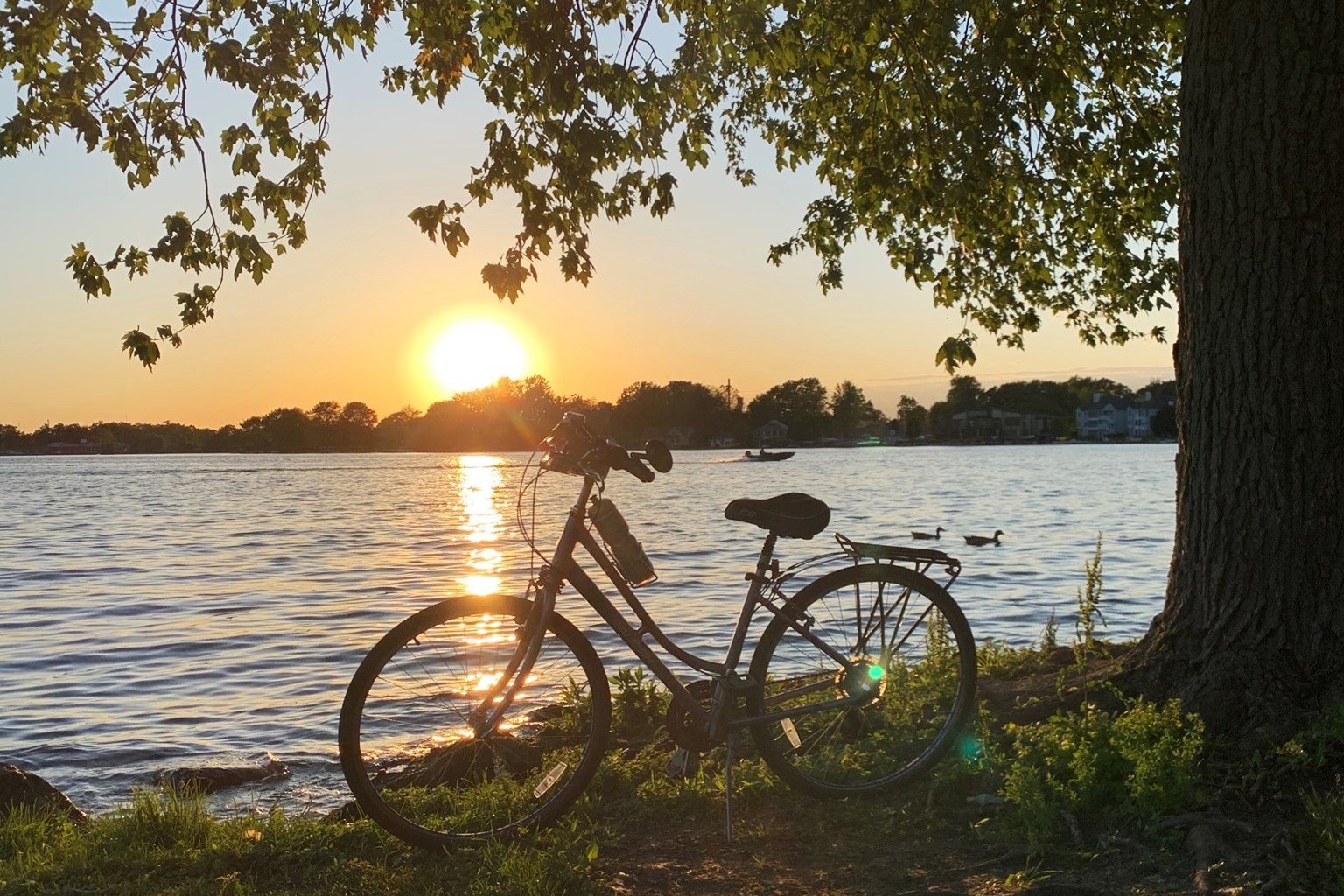 We're counting the days until we finally get to enjoy warmer weather, and longer days in Northern Indiana. Spring, the season of new life and blossoming is almost here—so why not take on a new adventure?
Charming, community-centered, and with a deep affinity with nature, Warsaw is a must-see destination in spring. The Lake City of Indiana blooms in many ways during the spring season, from local gatherings to nature-filled attractions. It's the perfect time to bring friends and family to experience this beautiful city. Let us help you plan the perfect escapade.
Relax and Unwind in Nature
Bathe in the spring sunshine while exploring the natural wonders of Warsaw.
Visit Warsaw Biblical Gardens, and ponder on lush gardens showcasing botanical and historical accuracy as they feature 100 species of flora mentioned in the Bible. The start of spring shows beautiful bulb displays throughout the 3/4-acre land, while the latter part of the season brings a full display of color. If you are a plant lover, you'll definitely enjoy strolling through this picturesque sanctuary.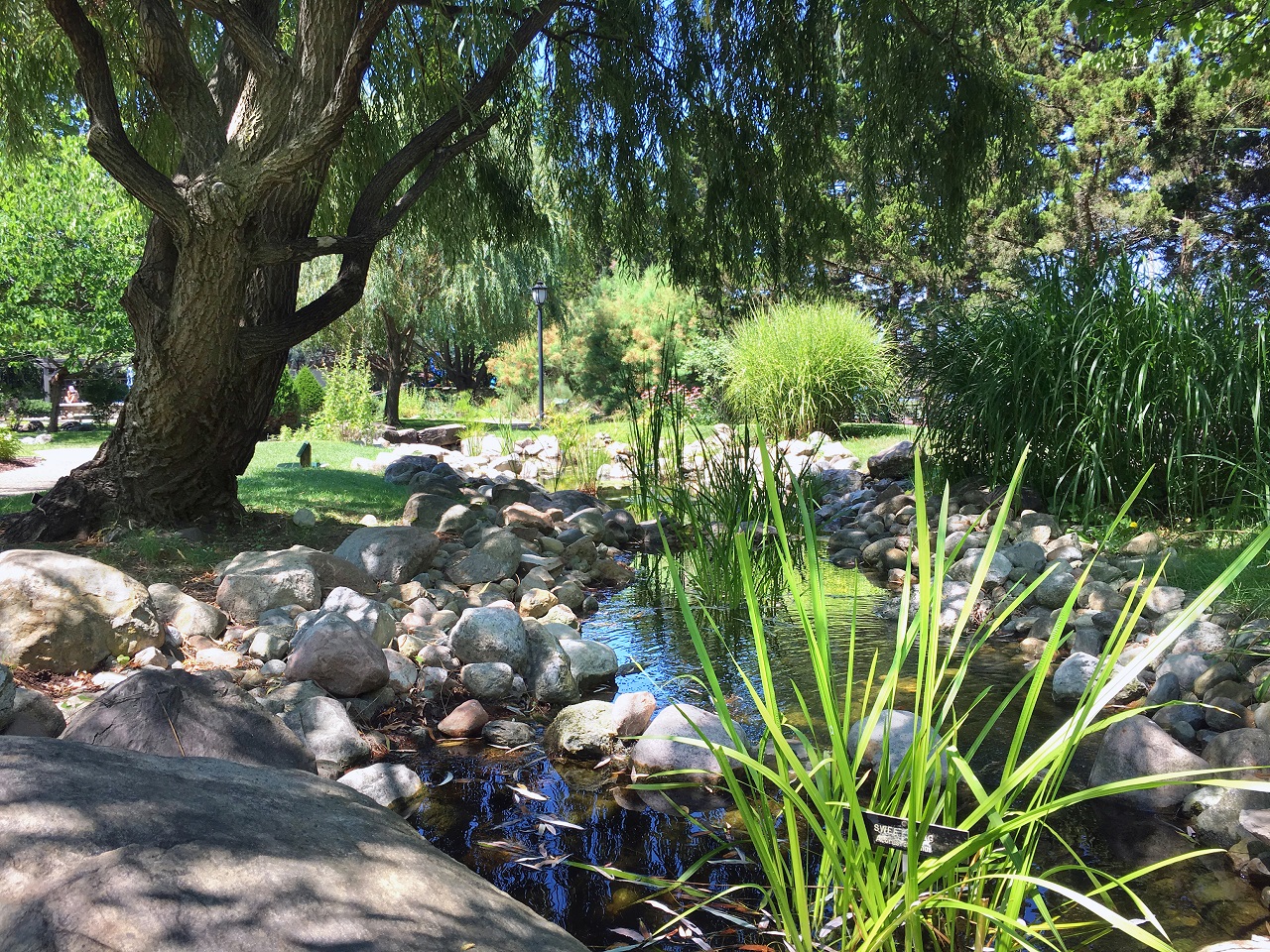 Right next to the Biblical Gardens is Center Lake, the largest lake in the city. You can stroll down the lake beach or have a picnic with friends and family. Facilities improvement is underway so you can be served better. The city is currently doing renovations to the Center Lake Pavilion which includes a boardwalk and updated inside space. The new Parks and Recreation building is also being built and looks pretty amazing!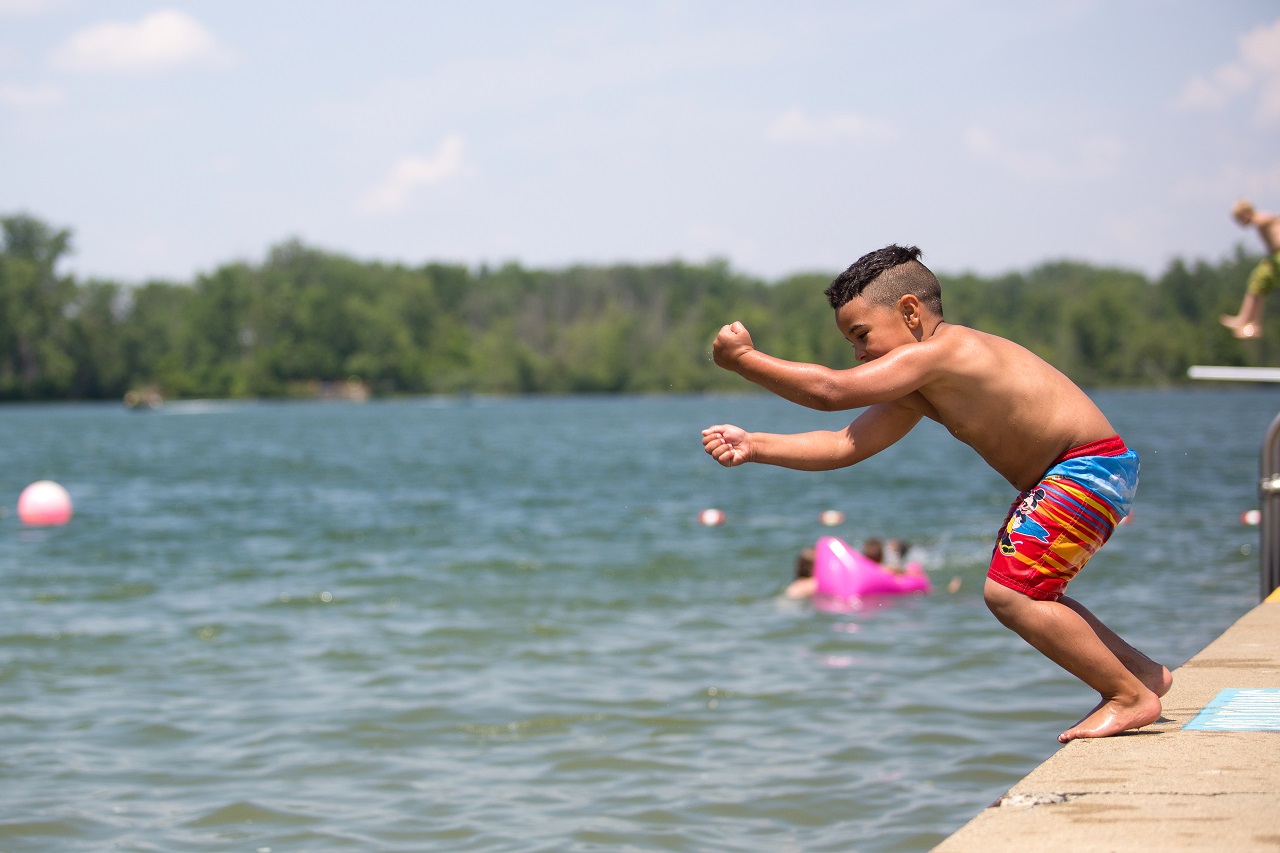 Another lake you can visit nearby is Pike Lake. Here, you can get on a boat and throw a line for fishing. You can even camp on the grounds.
Connect With the Community Through Events
As the county seat of Kosciusko County, Warsaw sees a lot of visitors throughout the year in its events and festivals. They are a great way to connect with locals and discover what brings them together as a community.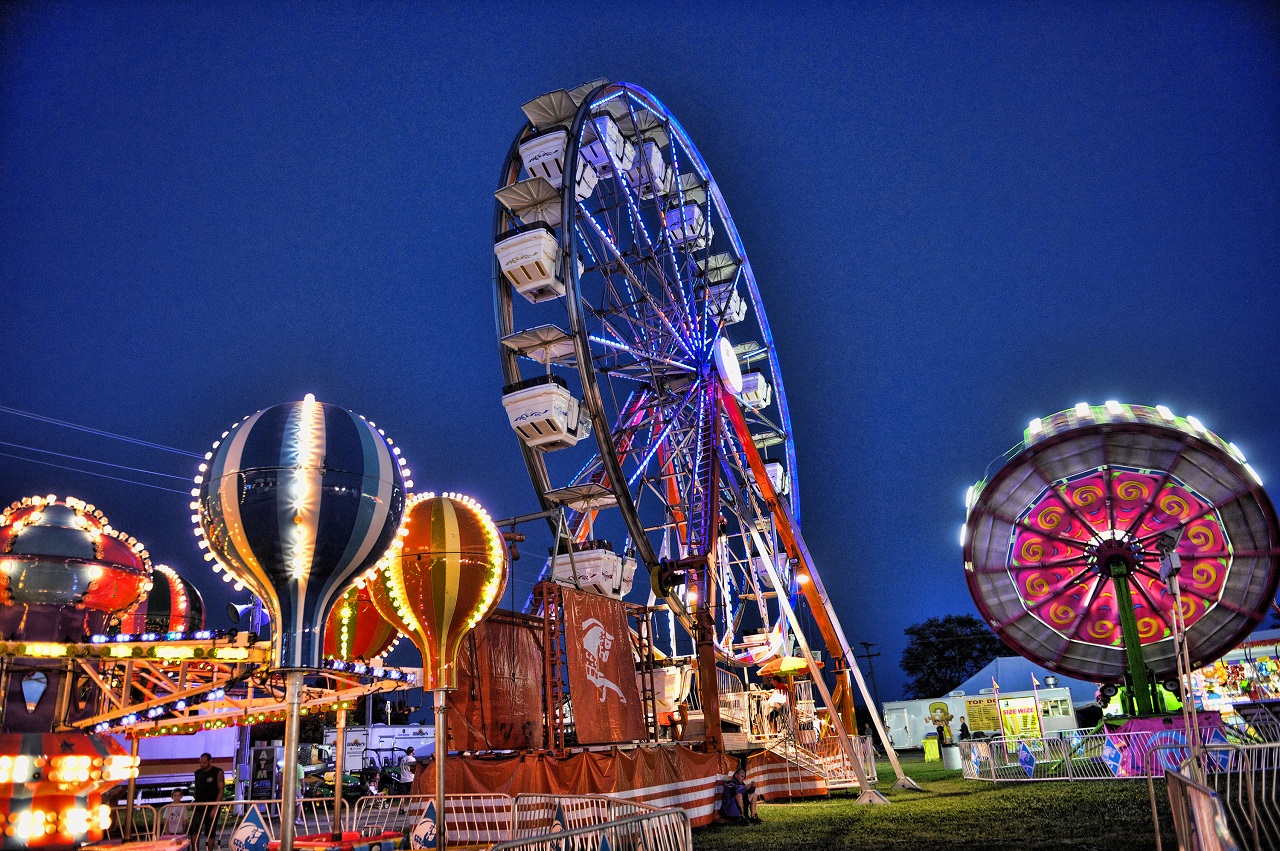 In spring, the Fat and Skinny Tire Fest is a fun weekend that young and old Warsaw locals look forward to as it features all-things-bicycling. It aims to bring enthusiasts, competitors, casual participants, and spectators together to share in the physical, social, and economic benefits of bicycling. You'll see everything from Mountain Bike and BMX races, kids' activities, safety courses, and bands performing in Downtown Warsaw.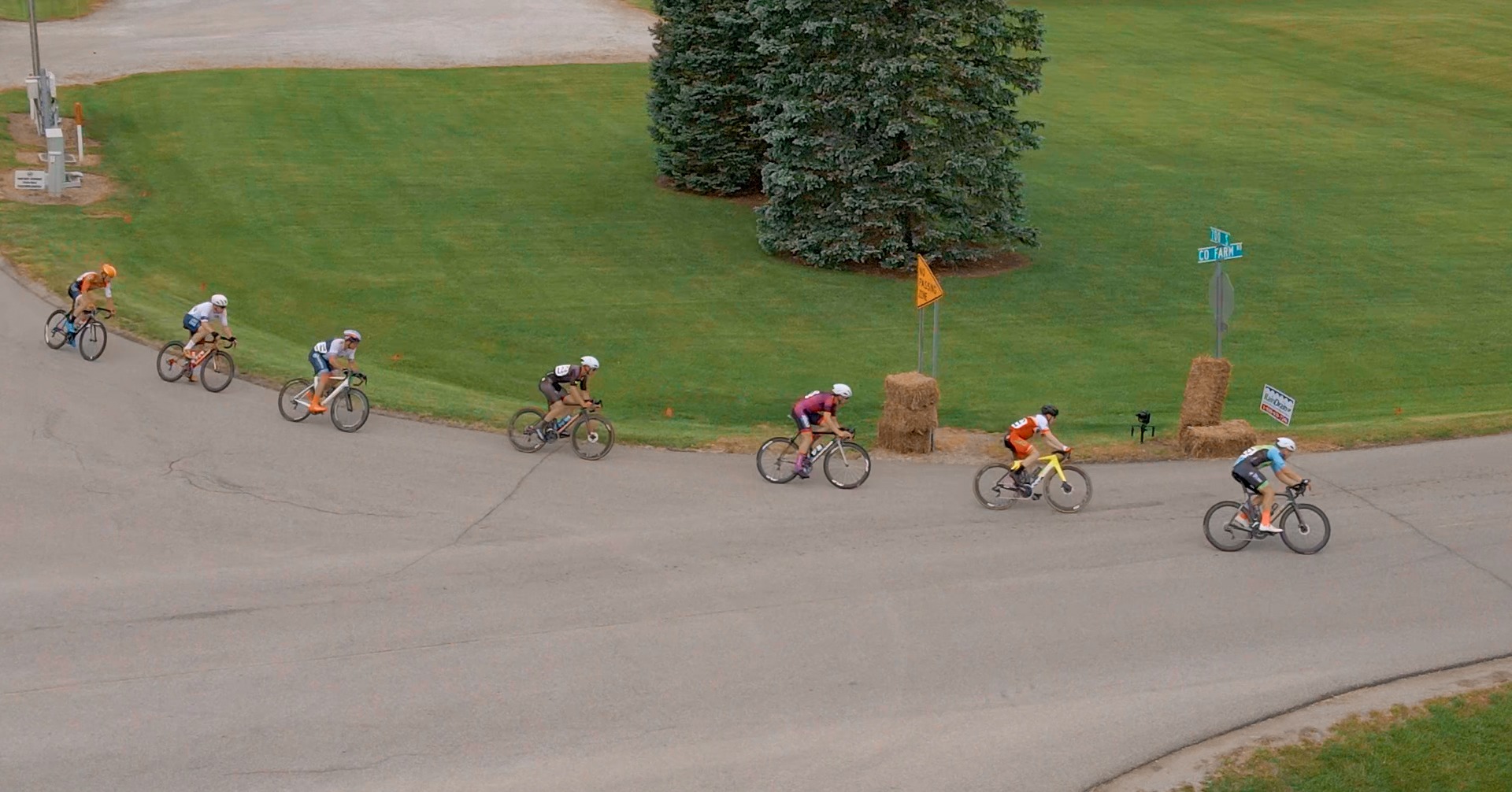 via Fat & Skinny Tire Fest
You also wouldn't want to miss Third Fridays (formerly First Fridays) where downtown Warsaw is lit up with a festive atmosphere as live music shows, art exhibitions, and merchants offering local products fill up the streets. This monthly festival starts in April until September. If you're up for a culinary adventure food truck style, every first Friday of the month has now been dedicated to Food Truck Fridays! These events are awesome ways to explore what the city has to offer.
If outdoor activities are not for you, try getting your game on at the Lake City Game Fest. This indoor gaming gathering is scheduled for March. It is a collaboration between the only comic bookstore in the city, Chimp's Comix, and the Gen Con Games Library, a gamer-owned library of more than 4,700 tabletop games. The convention is also open to all-ages, and proceeds from the event's ticket sales benefit local youth activities.
Explore the City's Historical Gems
Try immersing yourself in Warsaw and the county's history by visiting the Kosciusko County Old Jail. Listed in the National Register of Historic Places, the 1870 building now houses the headquarters and museum for the Kosciusko County Historical Society. You'll see a collection of Warsaw historical artifacts, century-old jail cells, and an excellent genealogy library.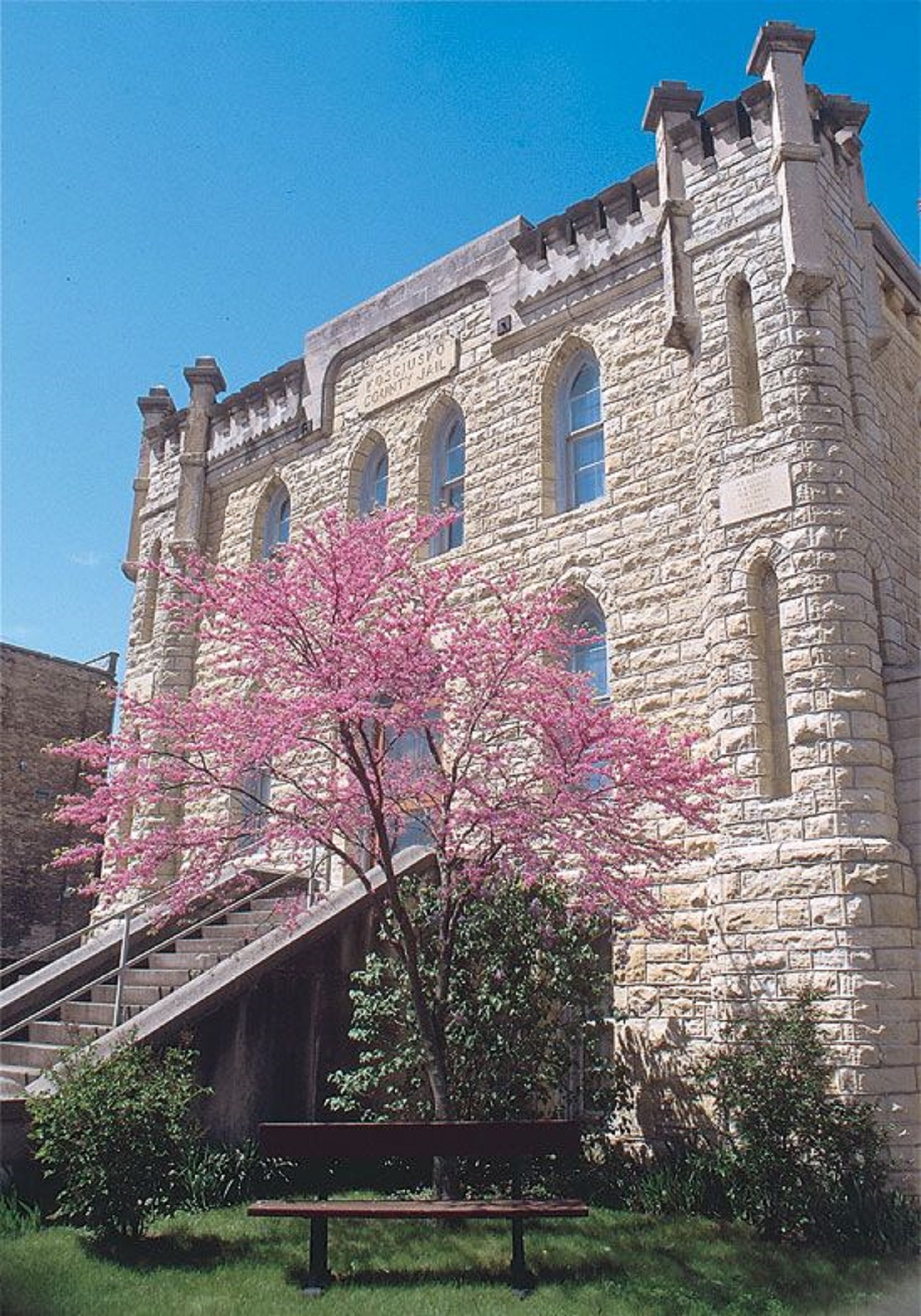 Another unique gem to discover in the city is the Warsaw Cut Glass Company. Opened in 1911, it is one of the few places in the world still practicing the craft of cutting glass on stone. The company's technique and equipment remain unchanged – hand-cutting each piece of crystal on belt-driven wheels. It's a great place to get one-of-a-kind gifts and souvenirs.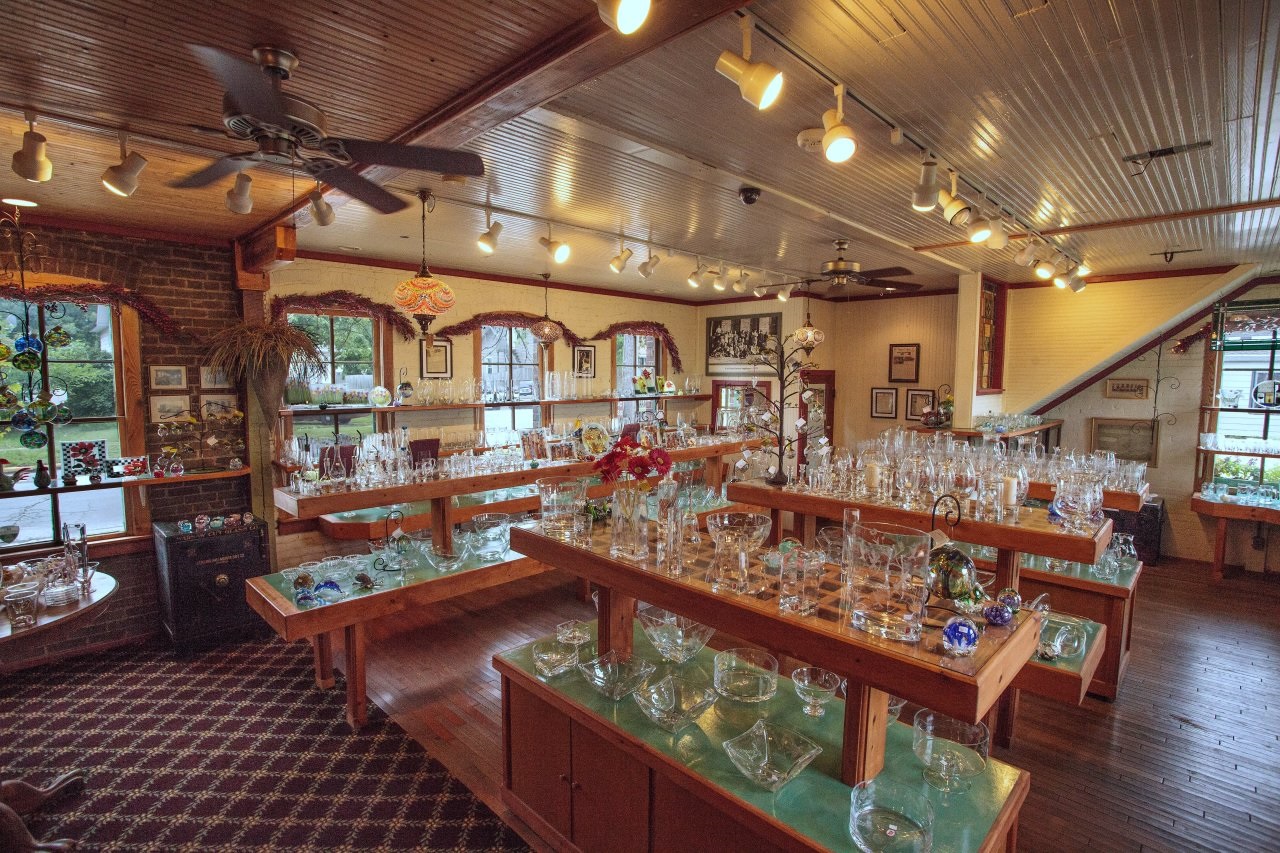 Try Out Warsaw's Gastronomic Delights, Al-Fresco Style
A visit to Warsaw is not complete without eating at its excellent restaurants. The spring season lets you enjoy alfresco dining, and there are plenty of options here.
Known for their craft beers and burgers, Oak and Alley comes highly recommended. Dine outside on their beautiful deck and try their classic Diplomat burger with their famous spicy cheese curds.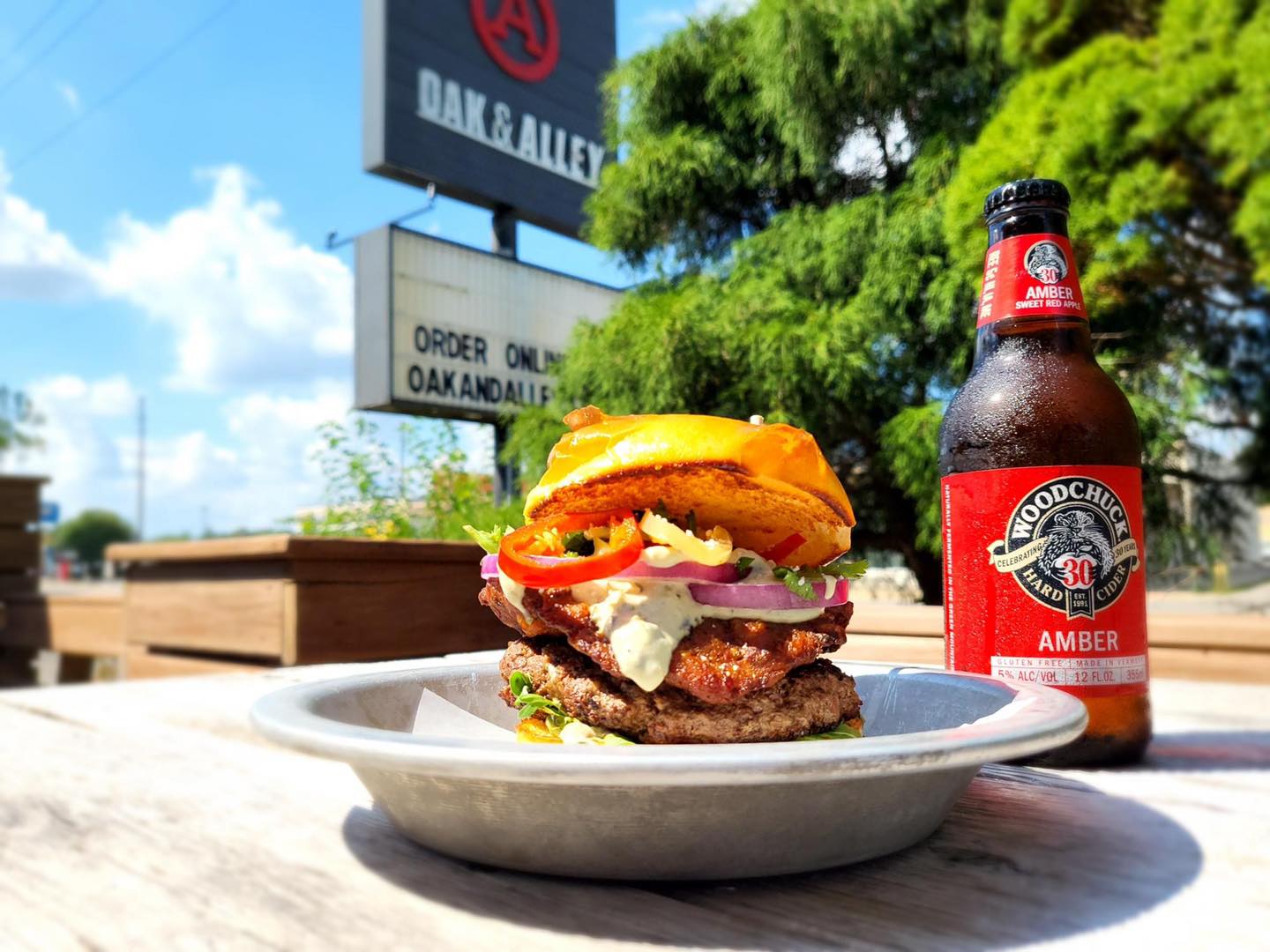 via Oak & Alley
You'll definitely feel like you're on vacation when you visit Spikes Beach Grill on Eastlake Drive. Its coastal atmosphere is highlighted with live entertainment during the weekends. Hit the upper deck and feel the breeze as you try their Jamaican-inspired seafood plates and sushi specials.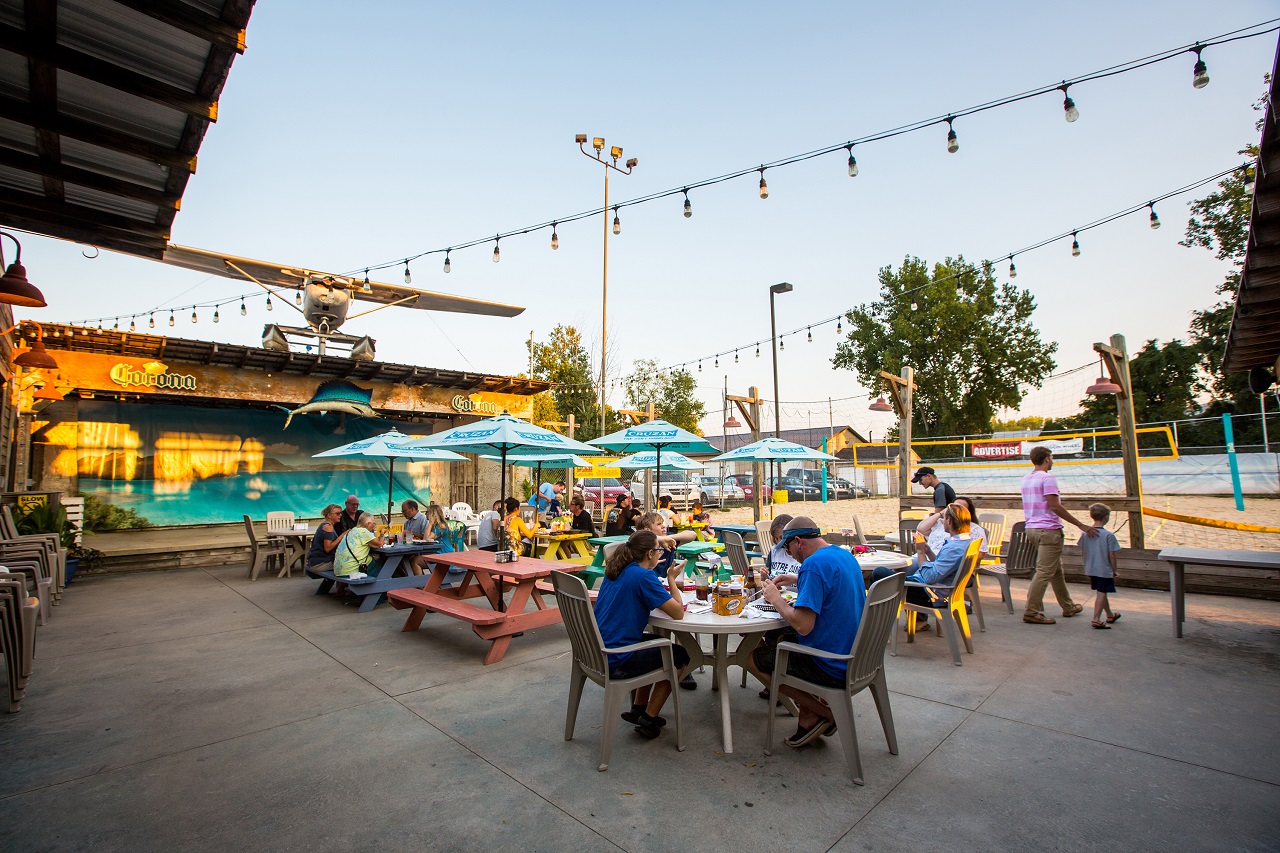 If you're up for a more upscale dining experience, One Ten Craft Meatery is the place to go. This modern space features exposed brick and beautiful, pressed tin treasure ceilings – a perfect venue for a romantic dinner for two. They also offer a beautiful outdoor dining set against the backdrop of Downtown Warsaw. Try their craft beers, wines, cocktails, and their famous organically and locally sourced steaks.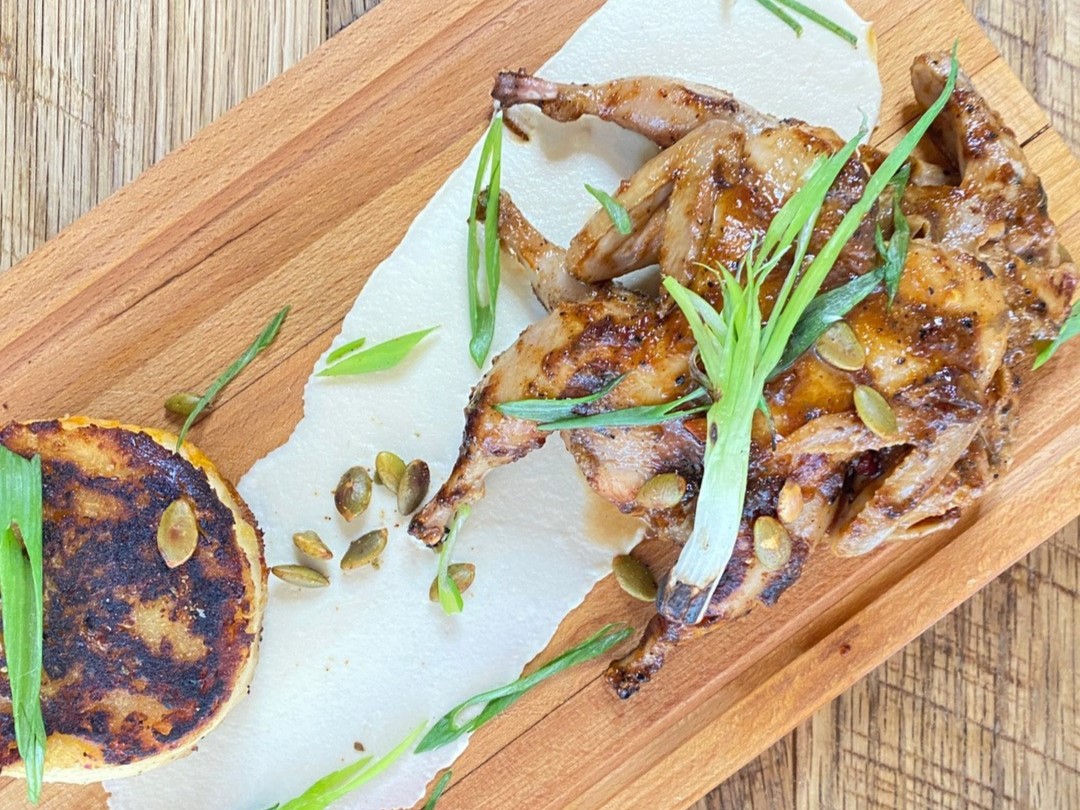 via One Ten Craft Meatery

Now's the time to plan ahead for a visit to Warsaw. There's plenty to see, do, and eat. We assure you—you'll find yourself head over heels in love with the Lake City this spring.

*Untagged Photos via Visit Kosciusko County