Fast Facts on Home Buying/Selling This Fall
Posted by Angie Racolta on Wednesday, September 29, 2021 at 4:50 AM
By Angie Racolta / September 29, 2021
Comment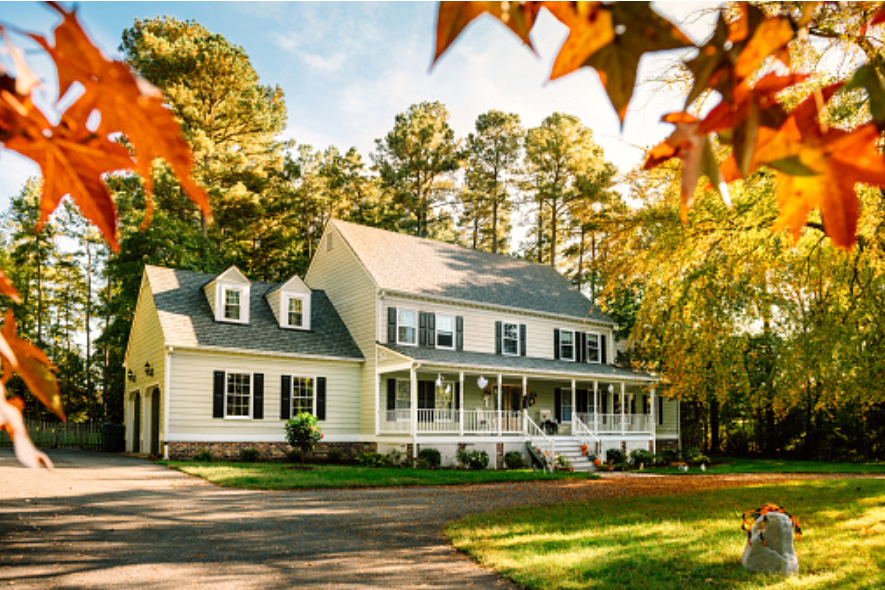 Via Unsplash
If you think you've already missed the boat on making your move this year, we're here to tell you otherwise. Home buying and selling this fall posts a lot of advantages. As people return from summer vacations, and are dreaming of settling into new homes by the holidays, the housing market is still hot and promising. There is still plenty of time to make that sale or buy that home.
Here are some fast facts to know and consider about the fall real estate market this year:
Mortgage Rates Predicted to Stay Close to 3%
Although the U.S. economy has been significantly bouncing back towards pre-pandemic levels, there are still uncertainties and risks that keep rates from dramatically increasing. The Federal Reserve has been expected to shift away from pandemic support and increase interest rates, but factors such as the delta variant's impact has likely delayed these plans.
Experts say mortgage rates will remain close to 3%. This means there is immense opportunity for both home buyers and sellers to act sooner before an interest rate hike. It is also great news for homeowners who have not yet locked in a new low refinance rate. By the end of 2021, mortgage rates are seen to likely increase from current levels. The RGroup says "Now is the perfect time to buy that home!"
Home Inventory Is Slightly Improving
Housing inventory has improved slightly, but remains low. For many prospective buyers, securing a home is still a major challenge. Lawrence Yun, chief economist of the National Association of Realtors said that potential buyers have merely ceased their search, but their desire and need for a home remains. This means homebuyers may still face a battle with high sale prices. The RGroup says "Now is the time to list! Inventory is so low – buyers will come quickly!"
Factors revolving around the market have placed timing and speed at a very critical position. Sellers are advised to list their properties on the market fast so they can capitalize on the early fall uptick before a probable rate hike, while buyers need to act quick and come to the search with financing in place. The RGroup says "List now! Help our buyers take advantage of low interest rates!"
Choosing the Best Realtor Is Key to a Great Sale
In this hot market presented with imminent challenges and changes, choosing the right Realtor has never been so important. The guidance of an expert will help you secure a low-stress, high-reward home sale.
Ready to dive into home buying and selling this fall? Our team is seasoned in creating buzz, working multiple offers, selecting the right contract, and getting you top dollar. Don't hesitate to reach out to The RGroup today. We are ready to help!