Get Excited: Lake Season Is Upon Us!
Posted by Angie Racolta on Friday, May 15, 2020 at 7:19 AM
By Angie Racolta / May 15, 2020
Comment
Memorial Day is almost here which means it's finally time to get the season going: opening up lake homes, the start of summer events, and enjoying the sunny outdoors. While some things may have been canceled or at limited functionality—Summer 2020 can still be your best summer yet! With a dash of creativity, exploration, and a little excitement, we can all create our perfect summers.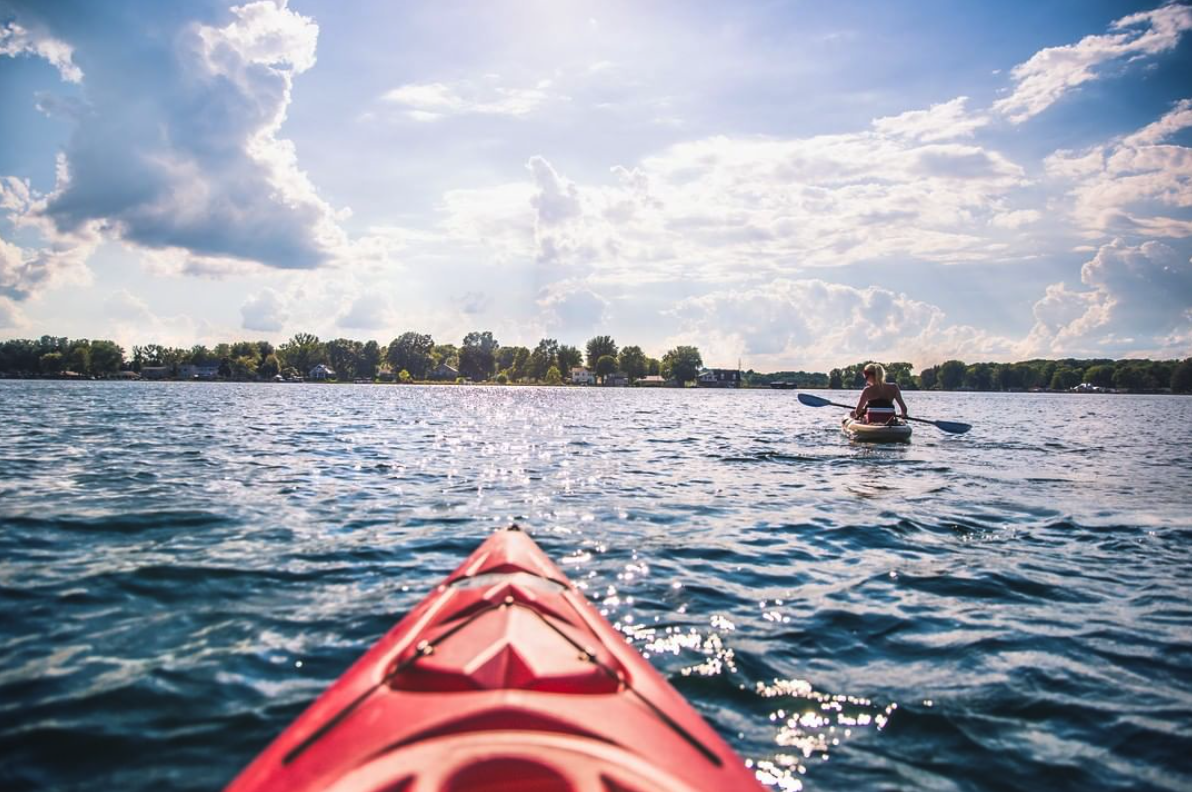 Photo via Visit Kosciusko County
Let's Talk Lakes
Taking the day off or celebrating the weekend on the water will never go out of style and is a yearly tradition for many. Beyond spending the day catching some rays, lakes are perfect for activities such as fishing, kayaking, sailing, paddle boarding, tubing, waterskiing, and so much more!
Just about any lake can brighten up your day, but a few of our favorites include Lake Wawasee, Syracuse Lake, Lake Tippecanoe, Winona Lake, Chapman Lakes, and the Barbee Chain of Lakes as they offer a wide variety of sport and leisure recreation.
Be sure to check the schedule for fireworks, most lakes put on quite the show and sometimes on different dates so you can enjoy more than one night of explosions. There are also flotillas and parades!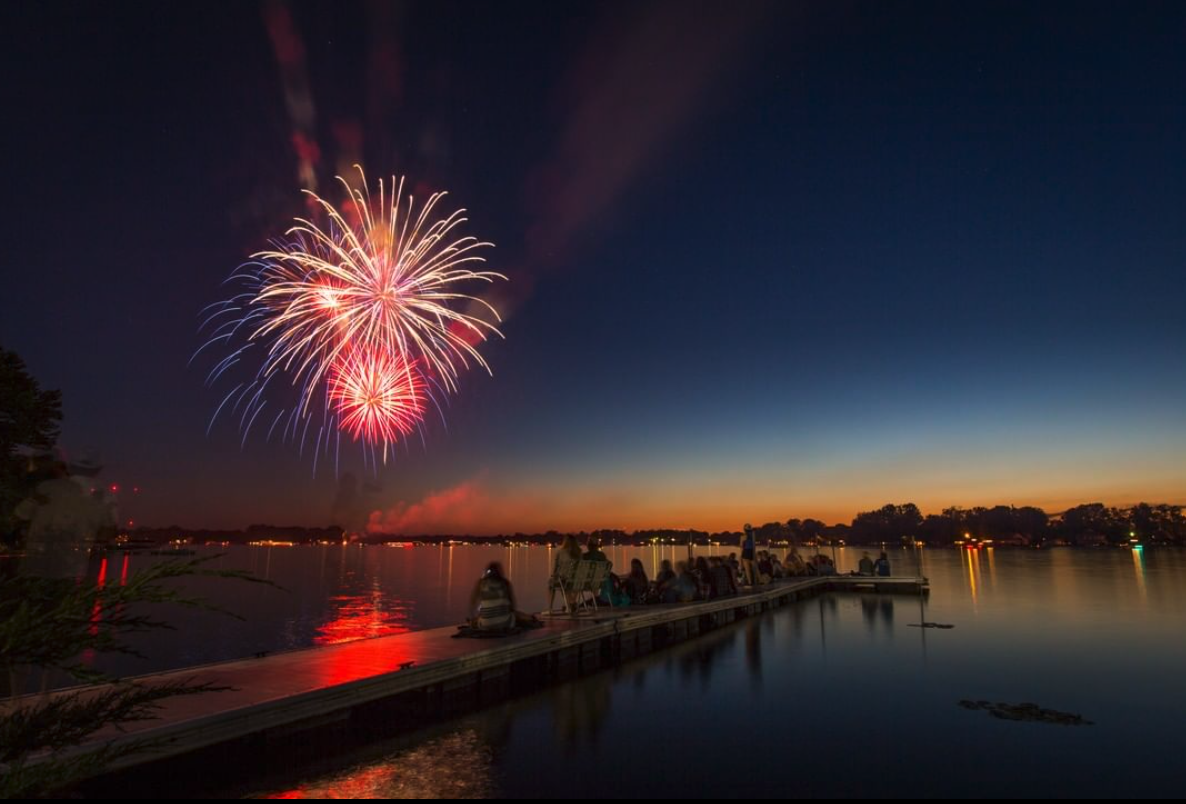 Photo via Visit Kosciusko County
Fun On Land
While the water is a great place to spend the daylight hours, there are plenty of other leisure options sure to float your boat. From hiking, cycling, patio seating at your favorite restaurant, shopping at the farmer's markets, or even taking a stroll to a nearby ice cream shop, the opportune are endless. Here are a few places and activities to get you started.
Wine Tasting
Located just a few miles north of Chapman Lakes, the Tippy Creek Winery in Leesburg is the perfect place to visit for an evening out or a couple bottles of wine to-go. A little farther north you'll find the Stoney Creek Winery. Gary and Jan Plank are carrying on the family legacy of making wines at this adorable spot southeast of Millerburg inside a rustic barn with an outdoor area to rest at while sampling the selection of vino.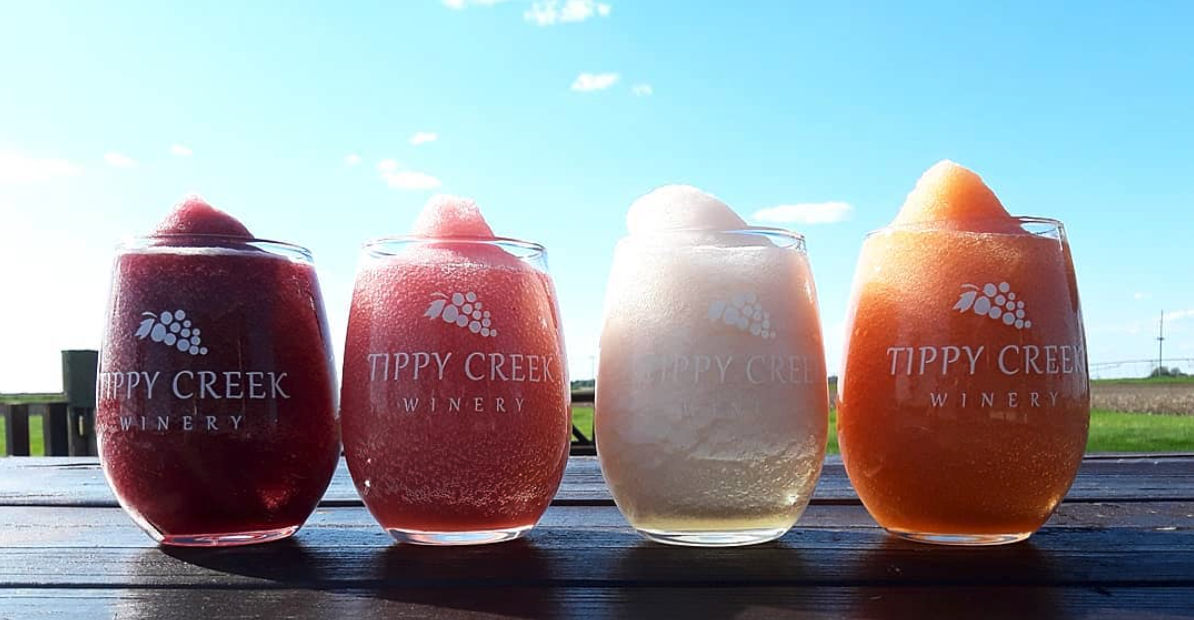 Photo via Tippy Creek Winery
Cycling & Shopping
Northern Indiana has fantastic trails all over the area. The Winona Lake Trails are great for mountain biking with the scenic Village at Winona for arts, crafts, shopping, dining, and a wide array of wine/beer/meat/cheese at Port Winona. While the Pumpkinvine Bike Ride 2020 has been canceled, you can still get out with your family and have a scenic ride in this beautiful area. The trail passes through Shipshewana, Middlebury, and Goshen. When you pass through Shipshewana, swing by the famous Rise & Roll Deli for lunch before a stroll through the Amish shops and lifestyle galore.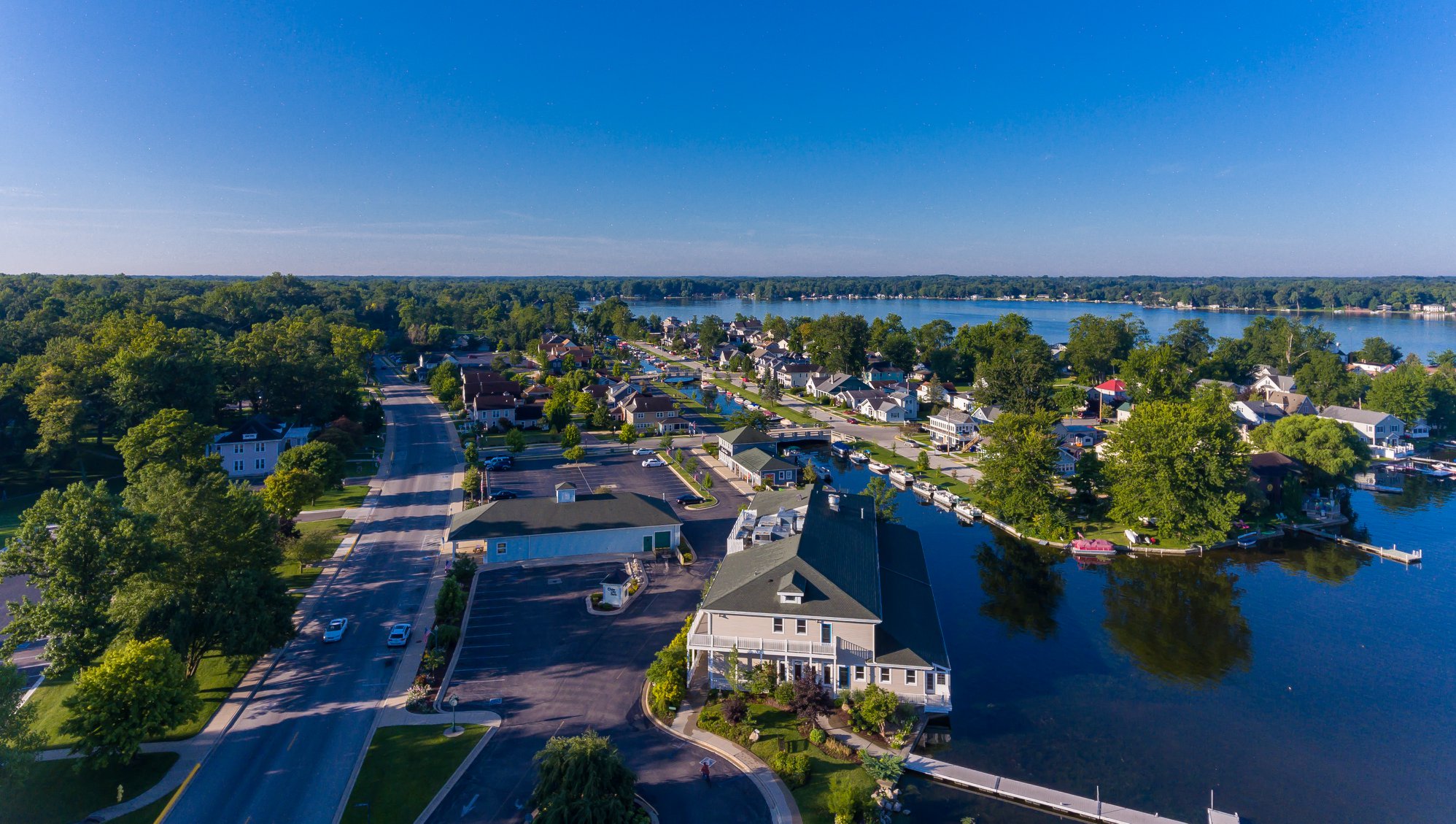 Photo via Village at Winona
Dining Out
While dining out this summer may be slightly different than in the past, don't forget about your favorite restaurants. Most places are still open for curbside pickup or are making accommodations to seat customers with more space inbetween. Currently open at 50% capacity, soon they will be 75%, and then hopefully 100% by July 4th! Enjoy a patio seat in the sun, shade, or order ahead so you can spend less time in the kitchen and more time having fun.
For all your BBQ needs, make a stop at Bales Butcher Shop in Syracuse for their best selling delicious meats. These are perfect to take home and grill for the family, friends, or to take with you to grill at the lake before heading out on the water.
If you're looking for entertaintment, the Wagon Wheel Center and Beyer Farm Trail are two good options in Warsaw.
With Memorial Day right around the corner, Summer 2020 is kicking off and will be in full swing before we know it. Northern Indiana has so much to offer, if you're looking to escape for a vacation a little closer to home, ask us about our vacation rentals. We can help make sure this summer is one for the books!