Relocation Guide to Living Your Best Life in Kosciusko County
Posted by Angie Racolta on Wednesday, August 3, 2022 at 6:27 AM
By Angie Racolta / August 3, 2022
Comment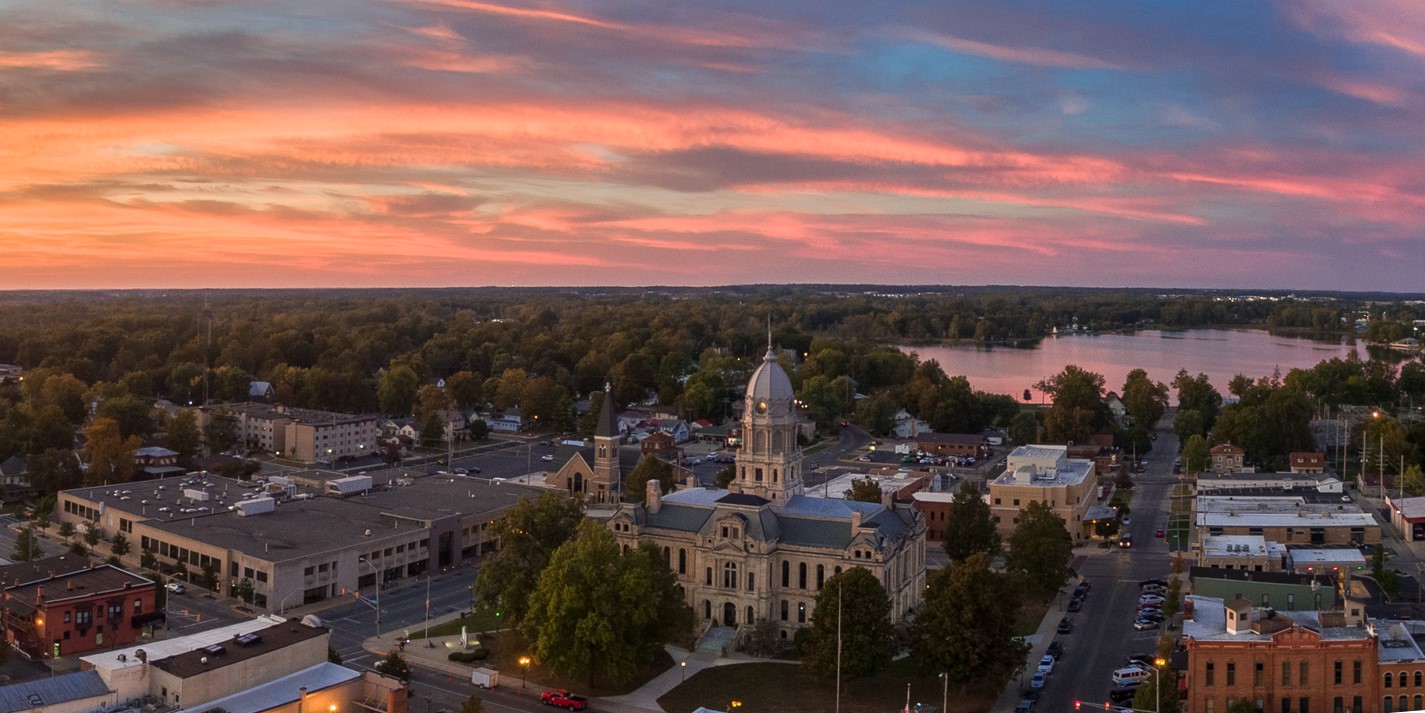 Photo via warsaw.in.gov
There's an undeniable charm offered by Kosciusko County that you cannot find elsewhere. Living here is like a breath of fresh air. It offers an irresistible balance of being able to capitalize on thriving opportunities to propel your career or business forward, and at the same time enjoy a lifetime vacation feeling, with the myriad of wildlife, lakes, and trails that you can easily access.
But it isn't just the place—it is the community and the people that will enthrall your heart deeper to probably stay here longer, or stay here for life. If you're moving/have moved to Kosciusko County for a new job arrangement, to raise a family, or simply because you fell in love with it, here's a roundup of things you need to know to help you live your best days here.
Kosciusko County by the Numbers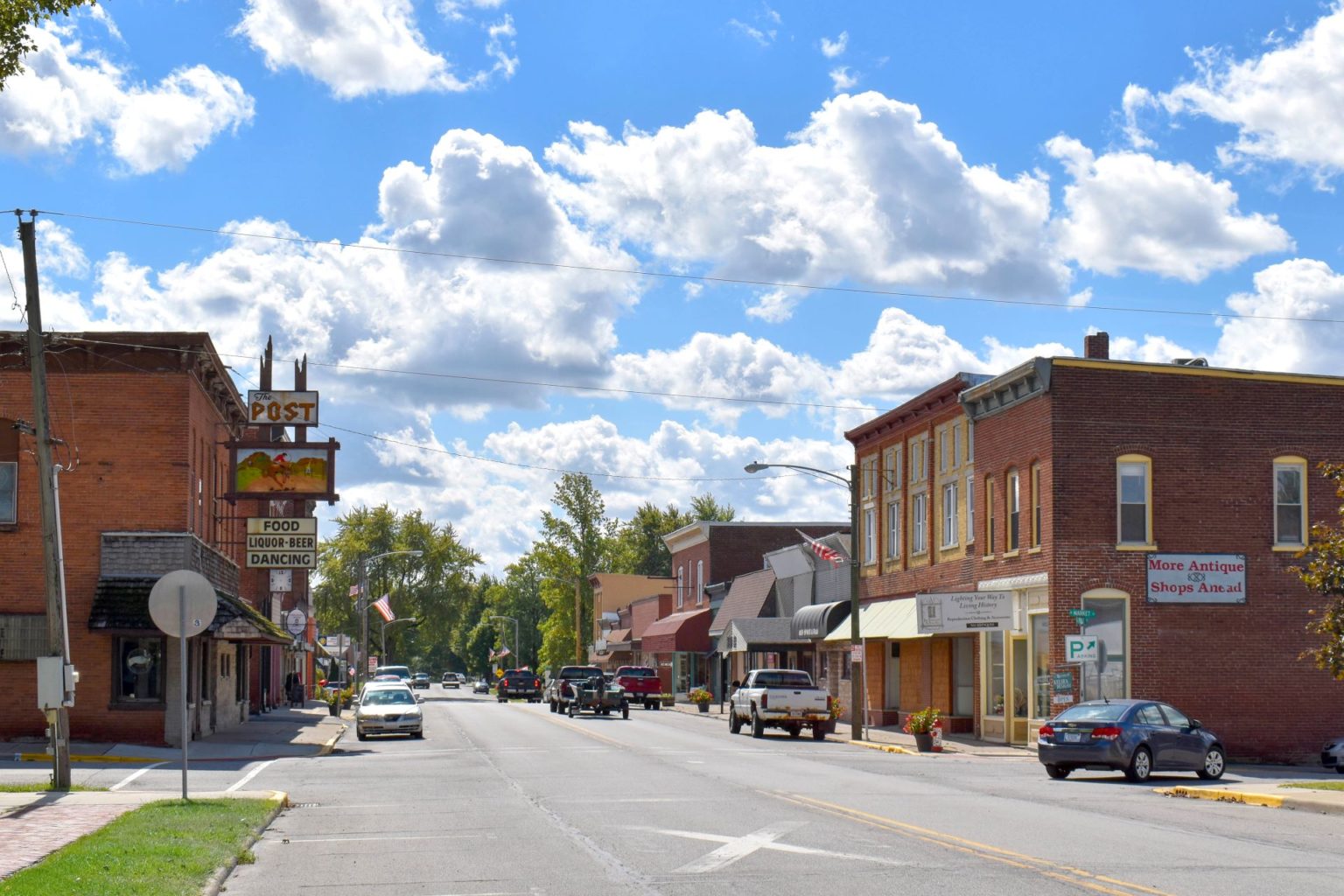 Kosciusko County boasts of unique and dynamic communities: Syracuse, Milford, Leesburg, North Webster, Etna Green, Warsaw, Winona Lake, Pierceton, Mentone, and Silver Lake.
With a population of over 80,000 individuals, K-County has been growing as a well-loved destination in the Midwest. The recent median household income is $62,789. One of the rewards of living here is experiencing great quality of life at a more affordable quality of living compared to the U.S. average. Not to mention, the cost of owning a home is way less expensive, with a median home price of $153,500.
Going to work should feel less of a hassle with an average travel time of 19.7 minutes, which is lower than the usual national time of 27.6. Plus, it is also conveniently located an easy one hour from Fort Wayne/South Bend, and about 2 hours from Indianapolis/Chicago for weekend getaways or vacations.
*Data from US Census Bureau
The County Seat: Warsaw
Warsaw is known for its lively and charming downtown. During First Fridays, which happens once a month from May to December, the downtown streets become a huge block party as artisan and food vendors, and performers come together to offer the best of the best local products and showcase talent. Situated around several stunning lakes, Warsaw offers the perfect venue for water adventures such as paddle boarding, community canoeing, fishing, swimming, and kayaking.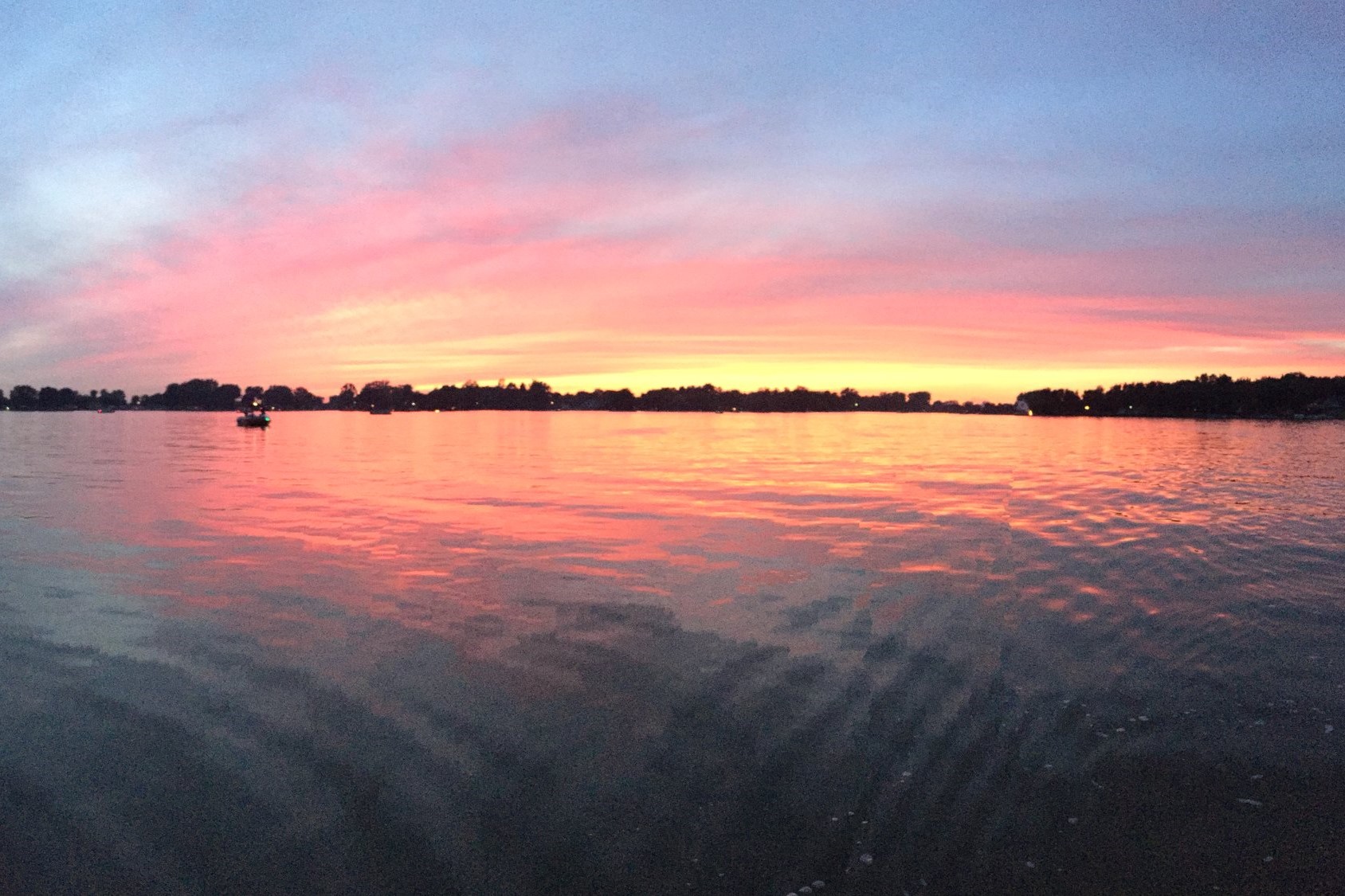 via ChapmanLake.com
The Big and Little Chapman Lakes are some of Warsaw's treasures located in Plain Township. Presenting year-round recreation and lakeside living, these spring-fed lakes are favored residential locations. With public access points and parks, lake lovers will also be hooked with Center and Pike Lakes and the amazing water and land escapades they offer.
Those who love hiking and biking will love the Beyer Farm Trail that has around 1,800 feet of boardwalk surrounded by wetlands.
There are plenty of local attractions perfect for bonding with family or new-found friends such as the Warsaw Biblical Gardens, Central Park, and Wagon Wheel Center for the Arts. Due to various orthopedic companies here, Warsaw is also known as the Orthopedic Capital of the World.
Want to learn more about Warsaw? Read on our exclusive feature, here.
School Systems
The county takes pride in having an enriched learning environment that equips students with excellence. With 11 schools, Warsaw Community Schools is a nationally and state-wide recognized and highly-desirable public school district. Wawasee Community Schools caters to the communities of Syracuse, North Webster, and Milford with 5 schools.
Stunning Lake Towns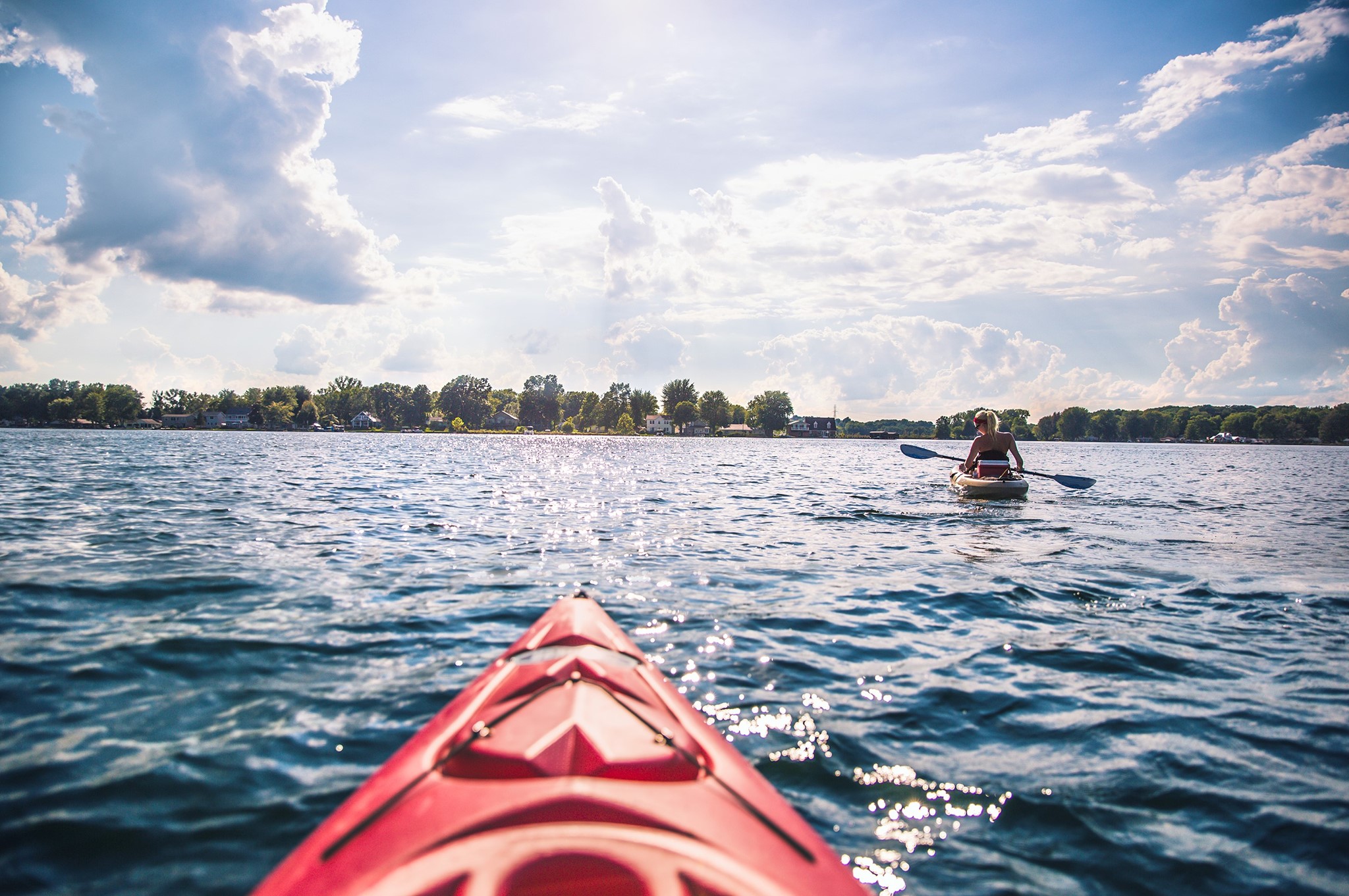 There are over 100 natural lakes and several lake towns that make Kosciusko County a lake lover's dream.
North Webster is home to the beautiful Webster Lake which is well-known for sailing, boating, or just relaxing at the beach. Indiana's oldest sternwheeler, the Dixie, cruises throughout the summer months in Webster Lake. Make sure to ride it to witness incomparable sunrise and sunset views! The Barbee Chain of Lakes which is made of seven interconnected natural lakes is also close by! It is perfect for speed-limit-free boating and water sports.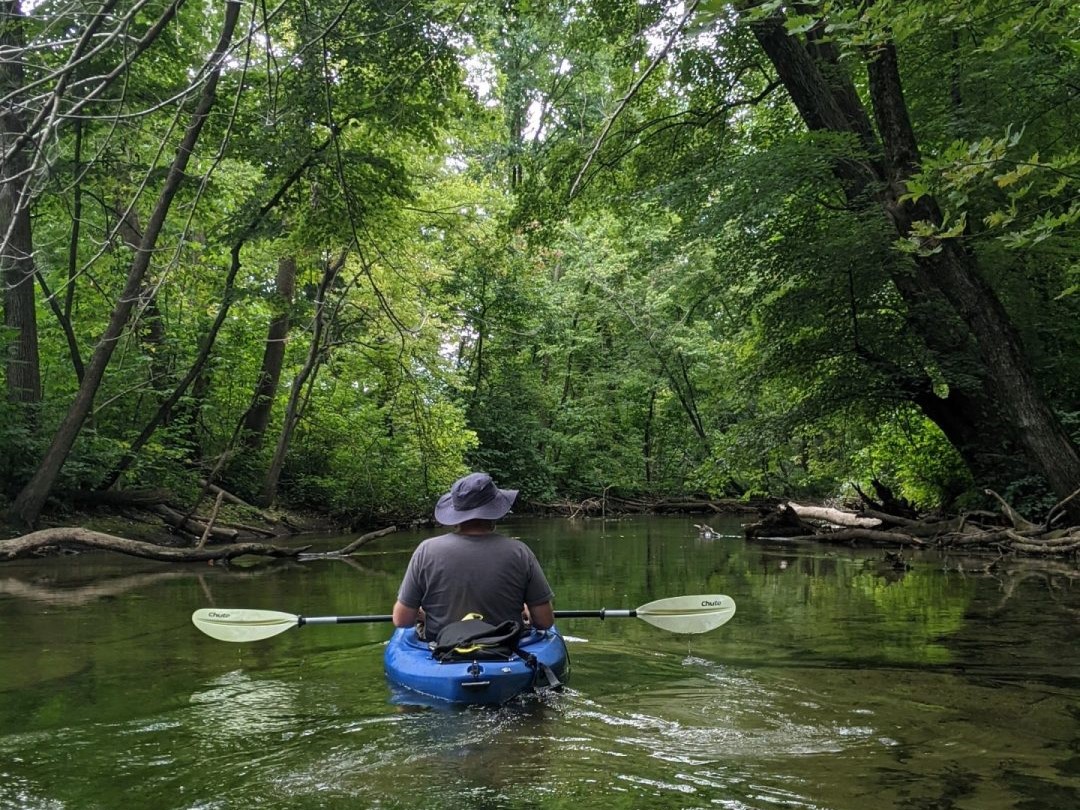 Continue the lake adventure or better yet, enjoy living the good life around the majestic shoreline of Tippecanoe Lake or what locals call as "Tippy Lake." It is well-known for its pristine waters, and is the deepest natural lake in Indiana.
Just south of the resort town of Syracuse, Syracuse Lake will greet you with captivating waters. Surrounded by trails, it is a picture-perfect playground for enthusiasts to swim, kayak, sail, or jet ski.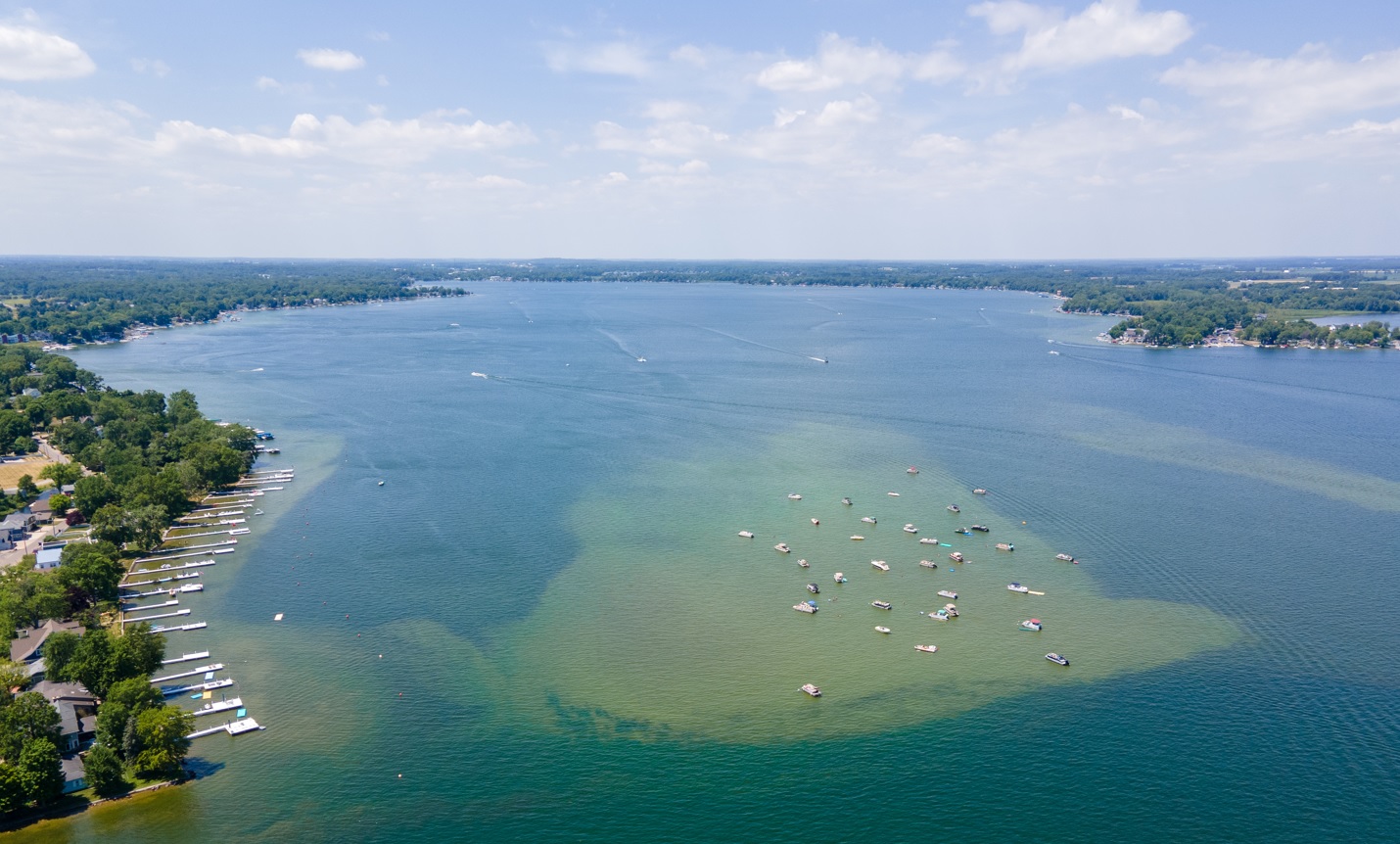 There is more to uncover in Syracuse. The largest and one of the most popular natural lakes in Indiana, Lake Wawasee is also located here. Lake Wawasee features a sandbar, yacht clubs, three on lake restaurants, three marinas for relaxation, fun and recreation!
Three miles south of Syracuse, you'll find another gem, the Dewart Lake. It is another natural lake that offers a great venue for wildlife viewing, and plenty of recreational activities for lakers.
Water views at Winona Lake will captivate you to uncover all that it offers. Bordered by Warsaw and Winona Lake, you can enjoy popular summer and winter sports including ice skating, swimming, boating, and more. Love biking? Winona Lake is a certified Bicycle Friendly Community featuring off-road cycling to satisfy the adventurer in you. The Limitless Park which features state-of-the-art playground equipment and a splash pad is also a known local attraction.
Popular Golf Courses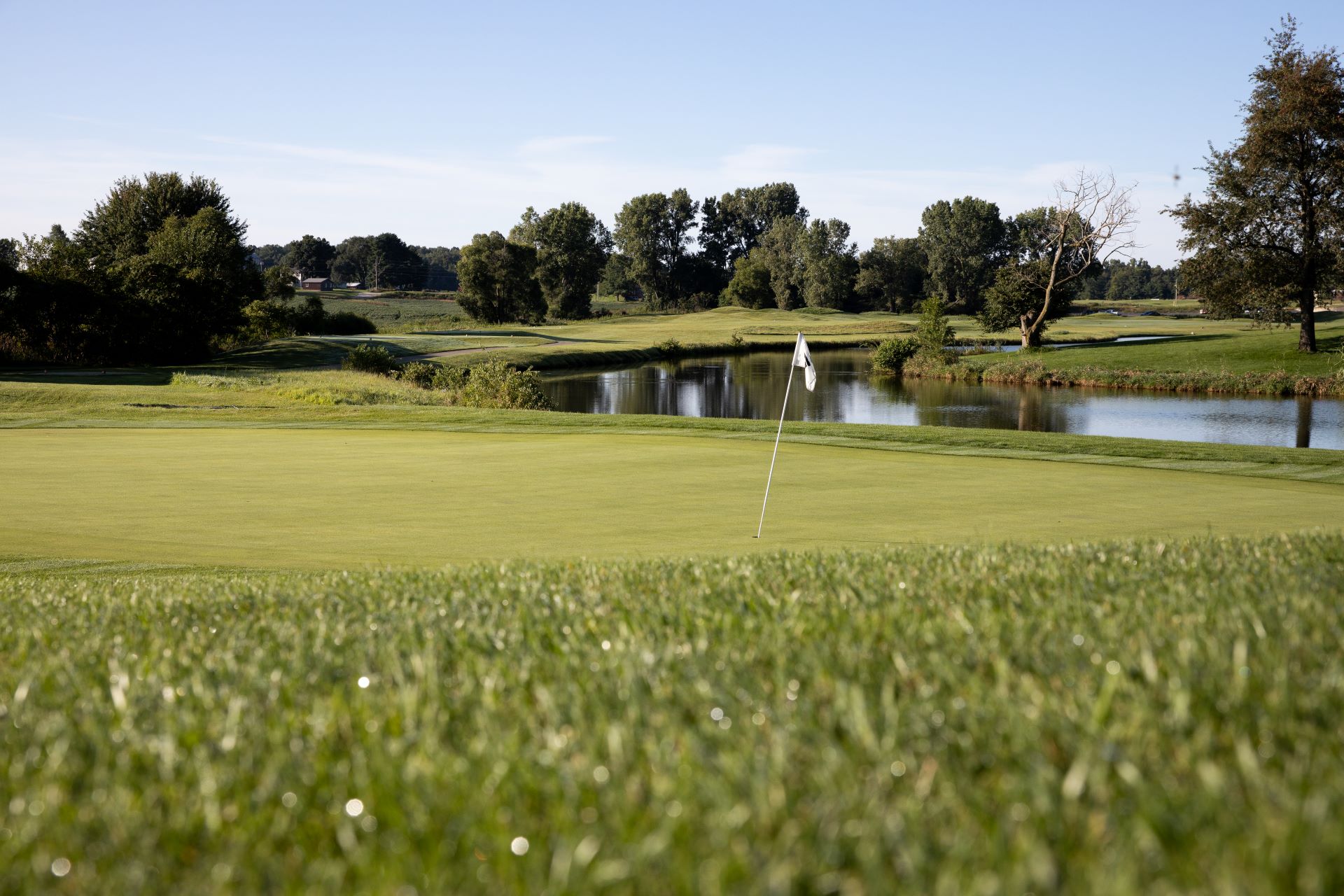 Need a tee time? Playing golf on lovely courses on a sunny day is an ideal way to unwind and bond with friends and families. Sign-up at the Tippy Lake Country Club to tap into their wide array of golf services, lessons, and gear. Located in Leesburg, the club also has a restaurant and a tiki bar on Tippy Lake. Looking for more courses to conquer? The Maxwelton Golf Club offers one of the best public courses in Northern Indiana. One of the oldest golf courses in Indiana, the Wawasee Golf Club offers terrific views and challenging play, Rozella Ford welcomes players of all skill levels, and the Stonehenge Golf Course features beautiful greens and a water way.
The Syracuse-Wawasee Trail and Winona Lake Trail Systems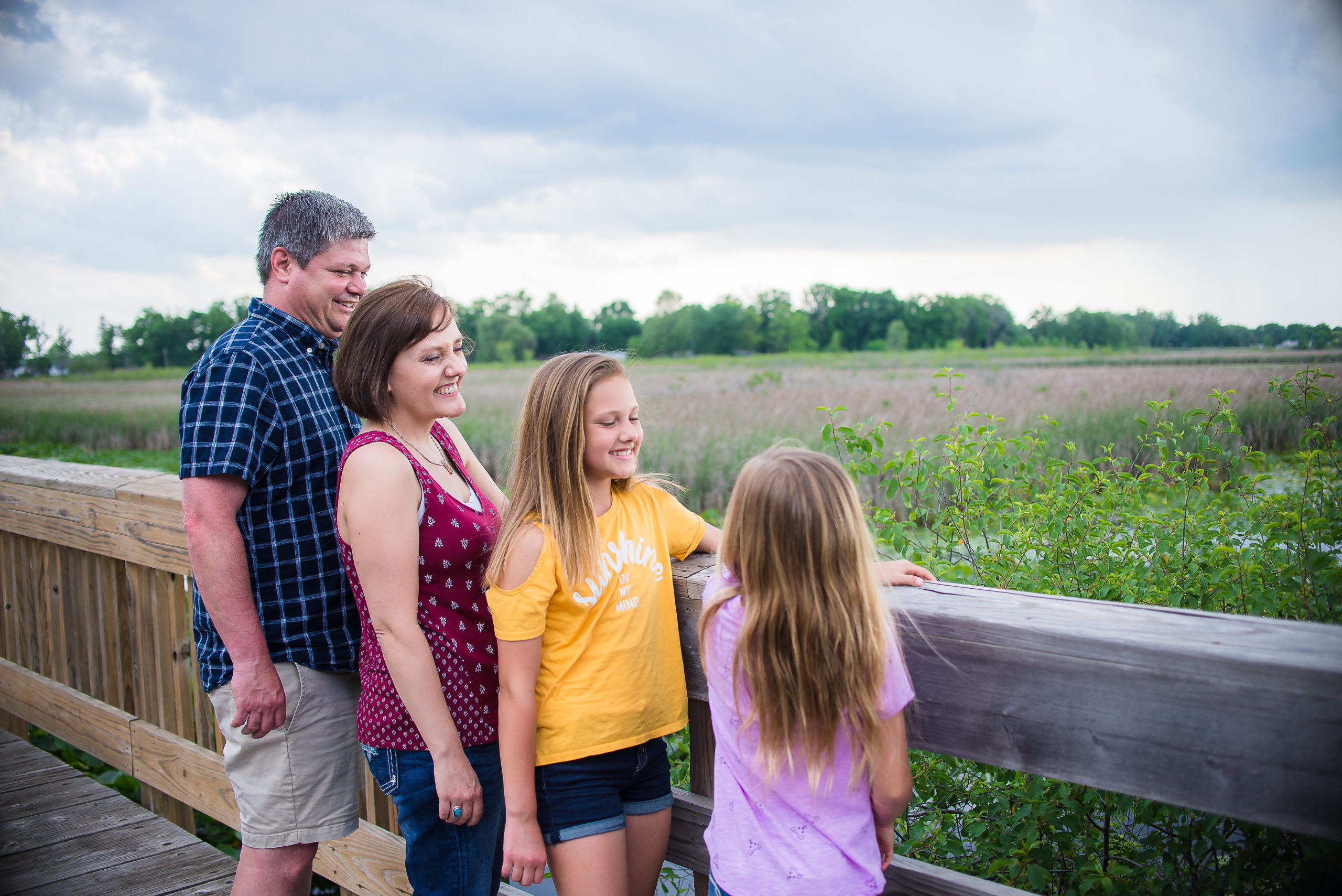 With over 12 miles of walking/biking trails, you can explore wetlands and the shorelines of Syracuse Lake and Lake Wawasee by traversing the Syracuse-Wawasee Trail. The newest section called Conklin Bay Boardwalk and Trail allows visitors of south-side Lake Wawasee to walk, jog, and bike safely to town. Learn more about this trail system that is near and dear to us.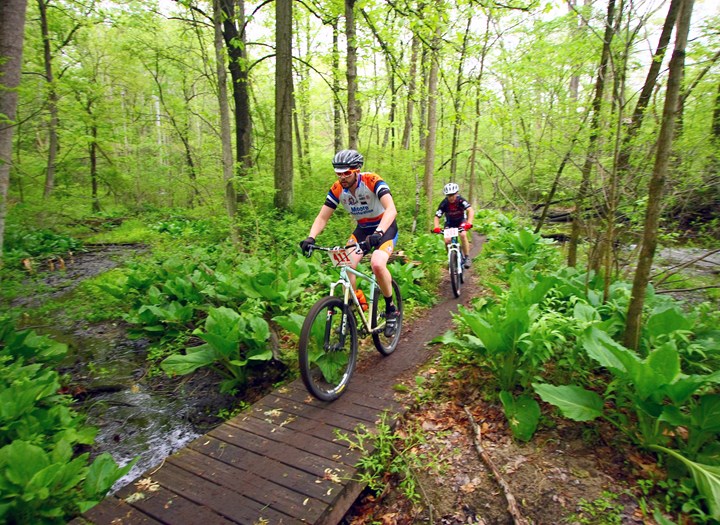 Spanning under 10 miles, the Winona Lake Trail shows off attractive off-road trails that are open to hiking and mountain biking.
Best Places to Dine and Drink
Kosciusko County also boasts of an excellent dining ambiance. Choose among an extensive lineup of exemplary eateries and elevated gastro pubs offering inventive contemporary meals and drinks that will have your tastebuds craving for more.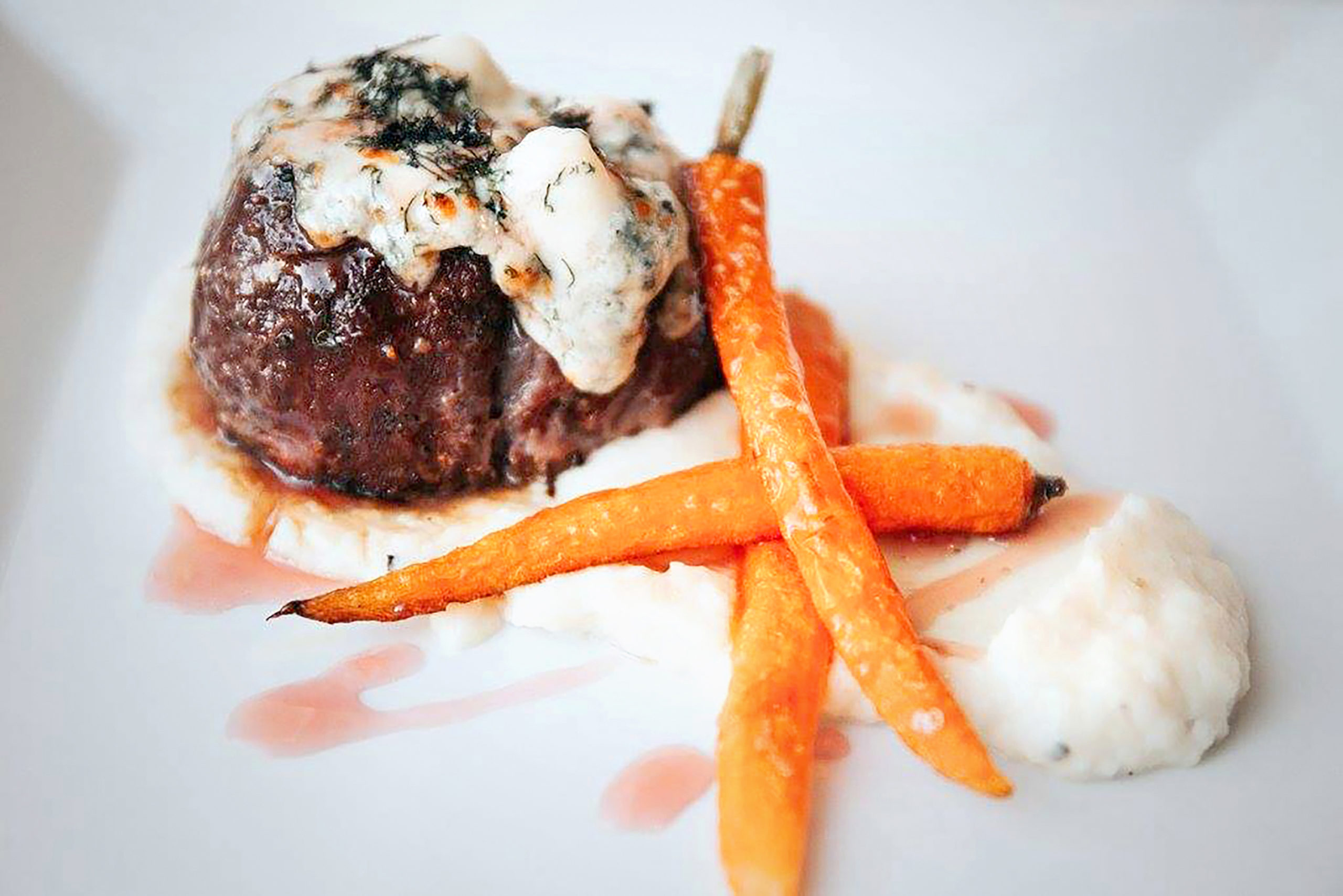 Oak and Alley, Cerulean Restaurant, The Boathouse Restaurant, Noa Noa Wood Grill and Sushi Bar & Spike's Beach Bar and Grill, One Ten Craft Meatery, and Rua are restaurants that are definitely worth the visit! Westmain Kitchen and Kelly Jaes Lakeside offer fine dining and sumptuous dishes, as well.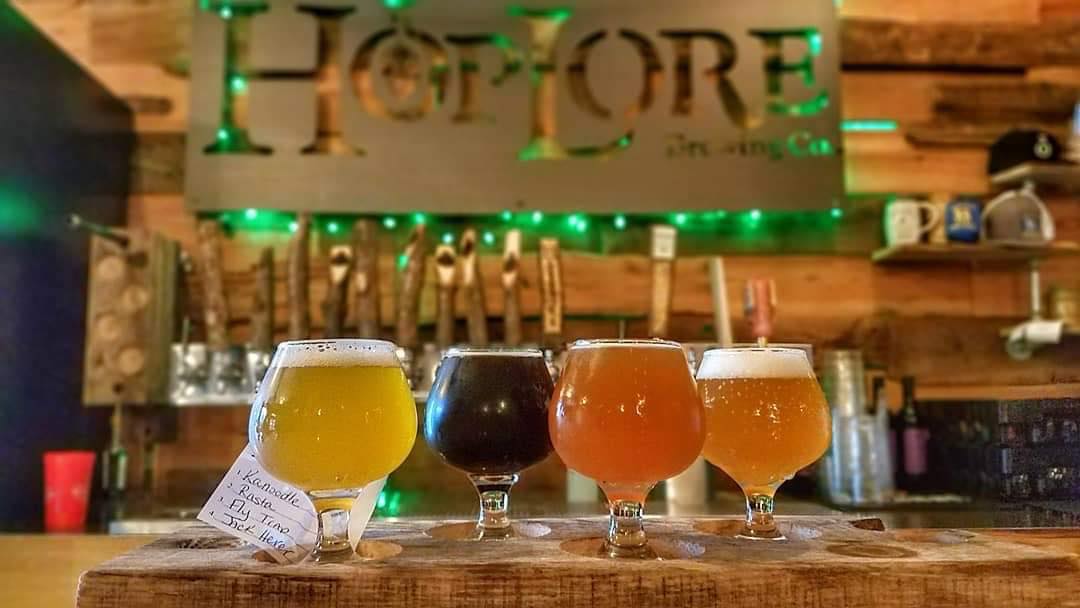 Try award-winning ales at Hoplore Brewing Co., wind down at the Anthology Whiskey Room which boasts of one of the largest number of whiskeys in stock in the Midwest, sample the popular craft beers brewed onsite at Man Cave Brewing Company, and savor top-rated wine selections at the Tippy Creek Winery.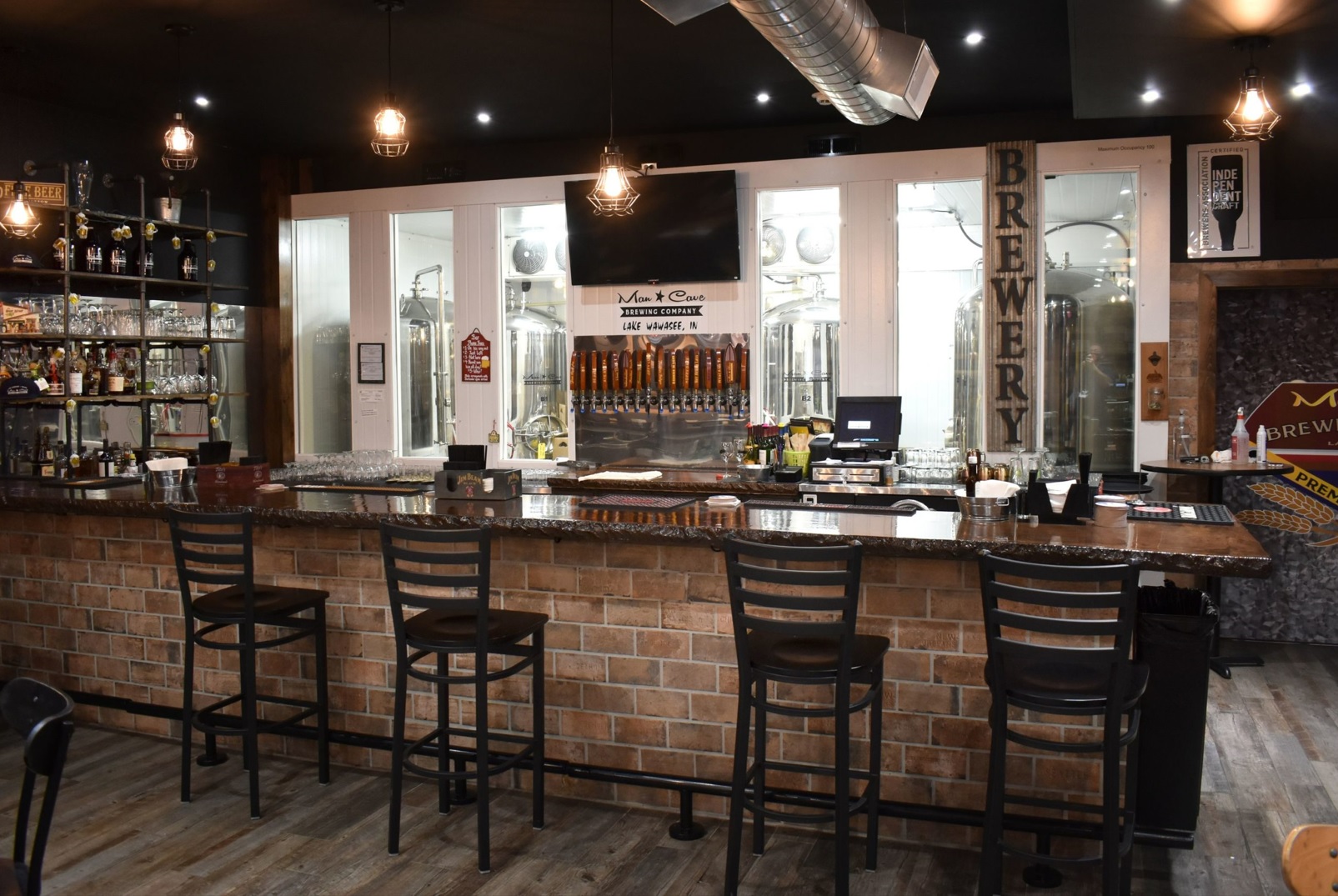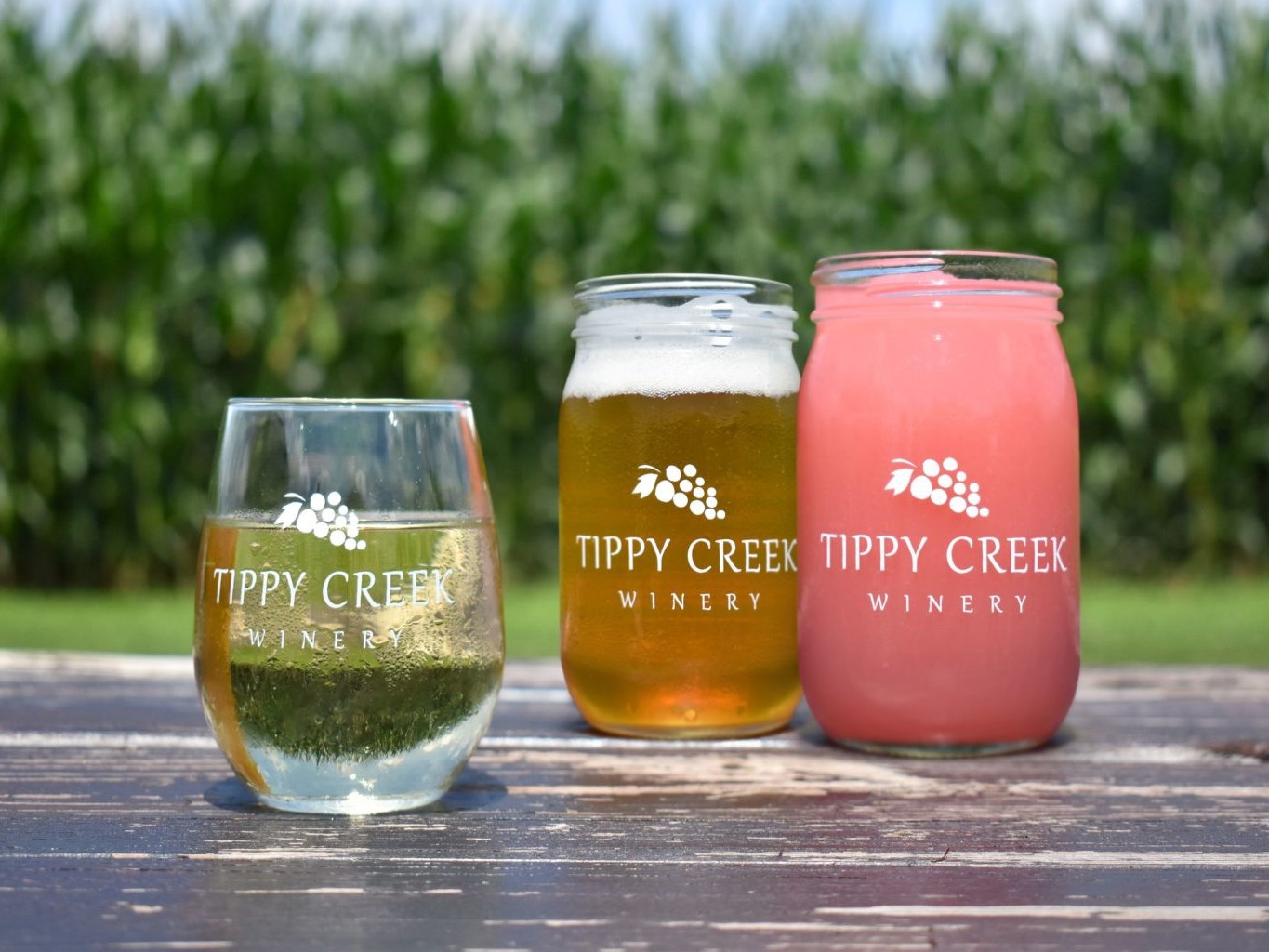 Photo via Visit Kosciusko County
More details about some of the best restaurants in Warsaw/Winona Lake in our feature, here.
Shopping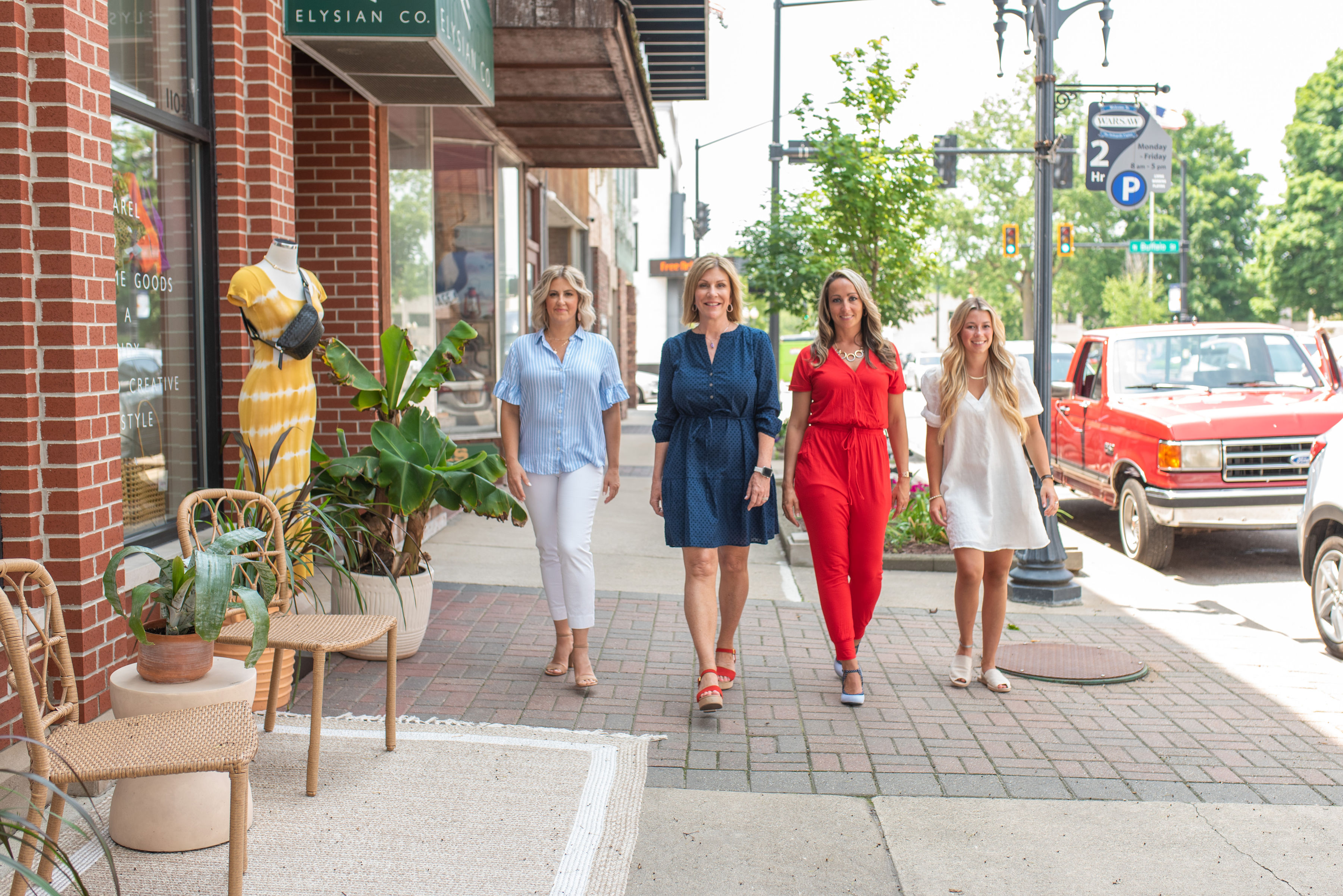 Go on a retail therapy trip, and take pieces of the lake towns with you by shopping tokens, and unique crafts from The Gift Shop At Wawasee, or Absolutely Apparel & Gifts in Syracuse. Fab is written all over downtown Warsaw with boutiques such as Glam, Elysian, Brooch, and Rose Lee which sell accessories, clothes, and so much more. The Village at Winona is another a must-visit shopping destination—don't forget to drop by Luxe Studio and Boutique! In North Webster, those intending to refresh the look of their homes will be delighted at new and consigned house items and decors sold at the Tangibles Resale and Consignment.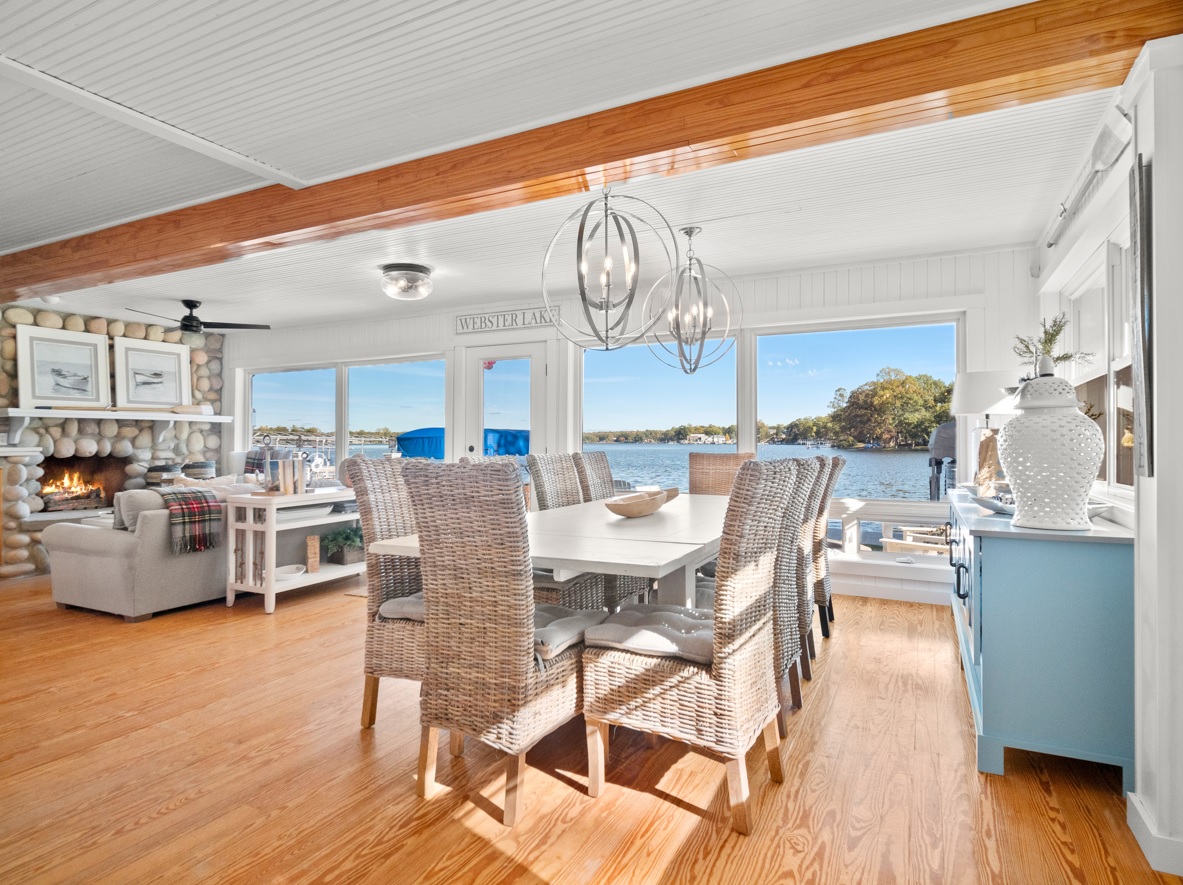 The more you get to know and uncover K-County, the more you will be hooked to embrace the relaxed lifestyle it offers. Are you thinking of relocating? The RGroup Team are relocation experts who can give you all the information you need to not only move, but to plug into the community and transition seamlessly. Contact us today!