Summer Fun in Kosciusko County
Posted by Angie Racolta on Tuesday, June 28, 2022 at 12:00 PM
By Angie Racolta / June 28, 2022
Comment
With summer finally here, Kosciusko County unfolds its wonders in a new light. Lakes reveal their glistening splendor, trails become more scenic, and warm weather gives an embrace. By this time, we are all excited to pack up, and go to the beach, the lake, or trails to relax, recoup, and have fun!


Here are some exciting activities to experience the best of summer and Kosciusko County this year:
Ride a Boating Attraction


With over 100 natural lakes, Kosciusko County is a lake lover's dream. Summer here is simply not complete without cruising around one (or more) lakes! Sailing gives an unbeatable experience whether you want to have a relaxing sunset or moonlight cruise, the best floating party, or a historical tour.
Choose from or try boarding all these can't-miss boating attractions.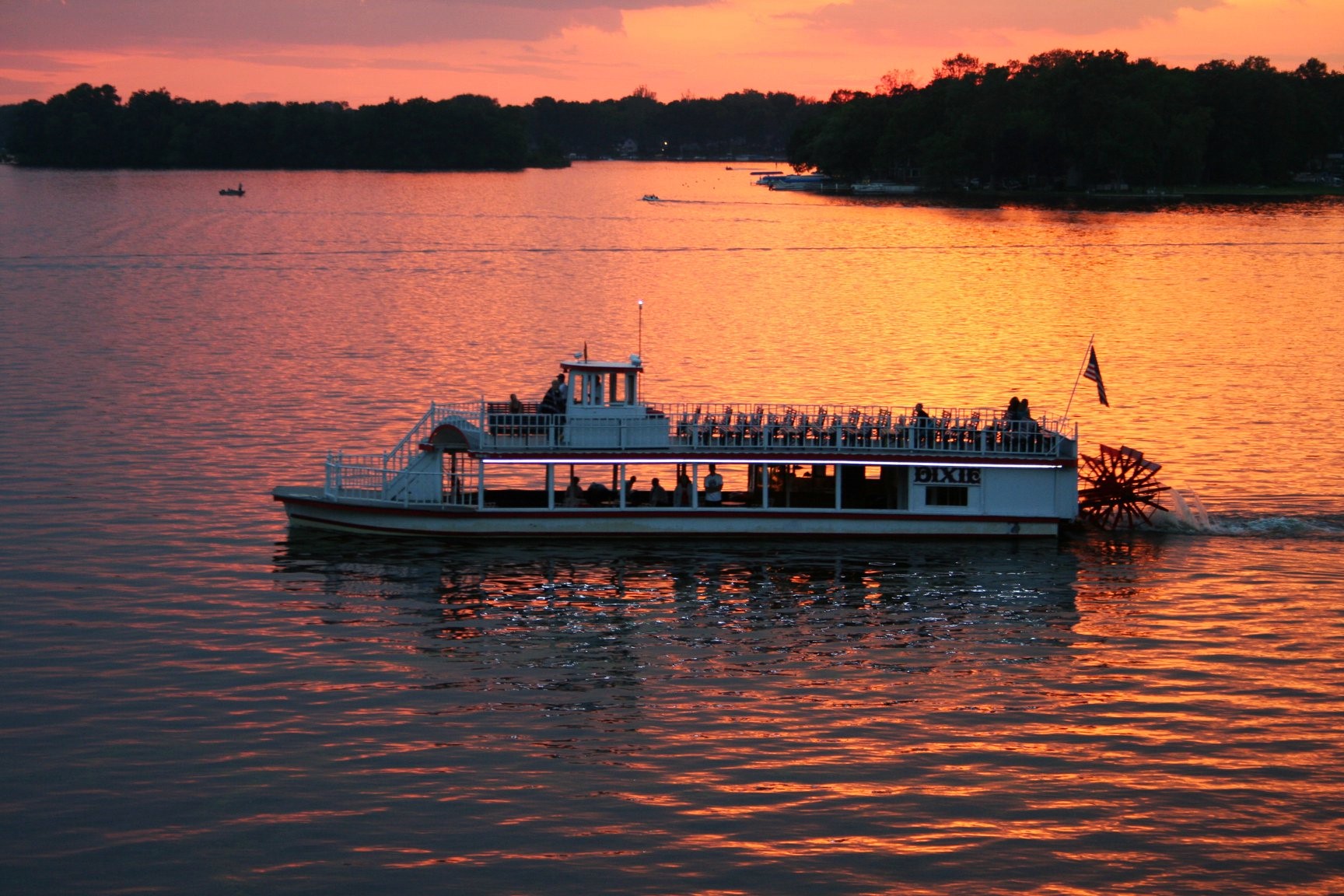 via Dixie Boat North Webster
The Dixie Sternwheeler Tour Boat in North Webster is Indiana's oldest sternwheel paddle boat. Built in 1929, this tour boat has been cruising Webster Lake for over 90 years! During the Dixie tour, history lovers will delight as they learn about the lake and the boat's history, relish stunning views, and get a taste of the lake life.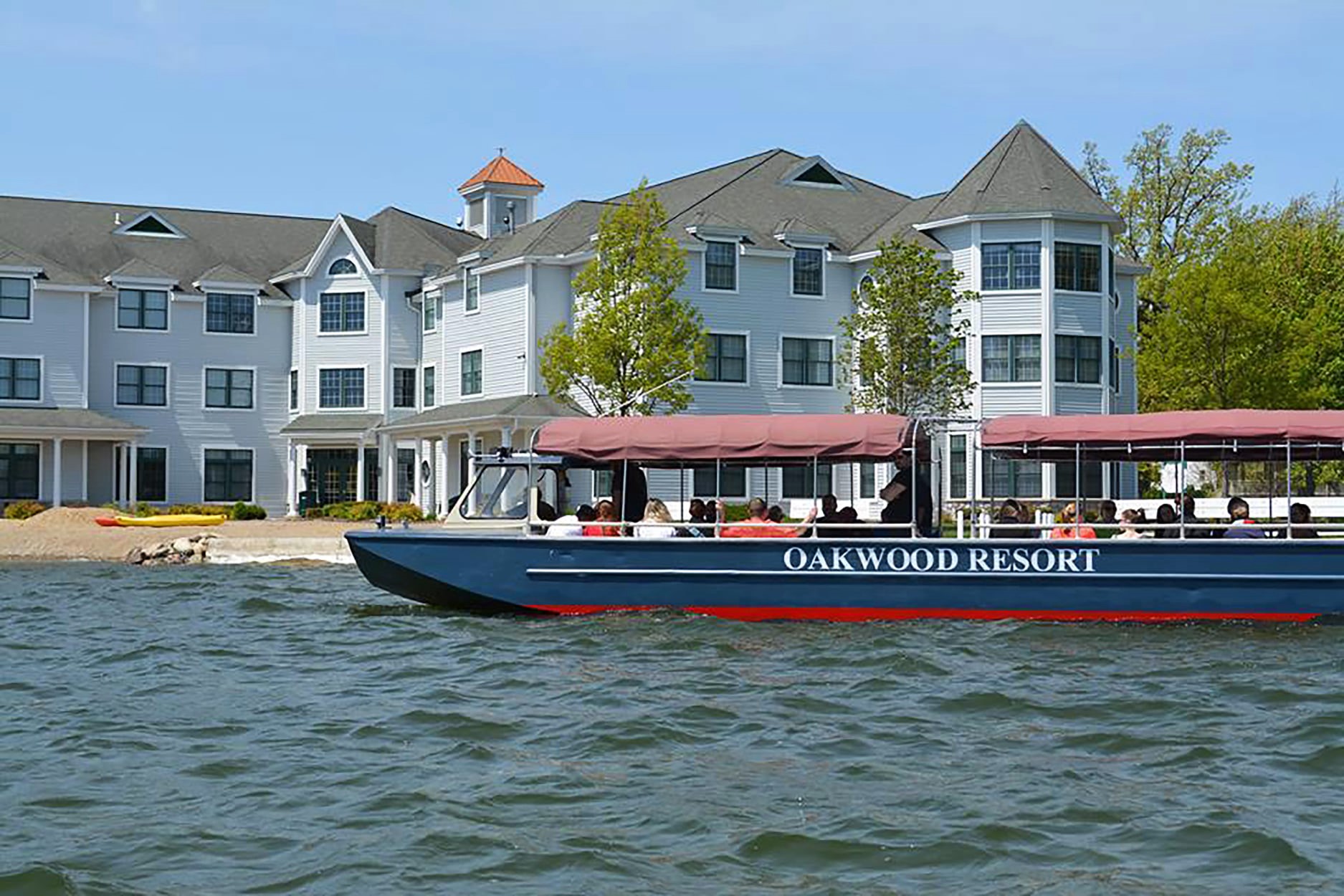 Originally a custom-built U.S. Parks Department canal boat that was used in Maine, the Oakwood Resort Tour Boat was acquired by Oakwood Resort to offer unique tours on Lake Wawasee. Relax under the boat's canopy, enjoy a snack or beverage, and mingle with other guests as you sail around scenic points.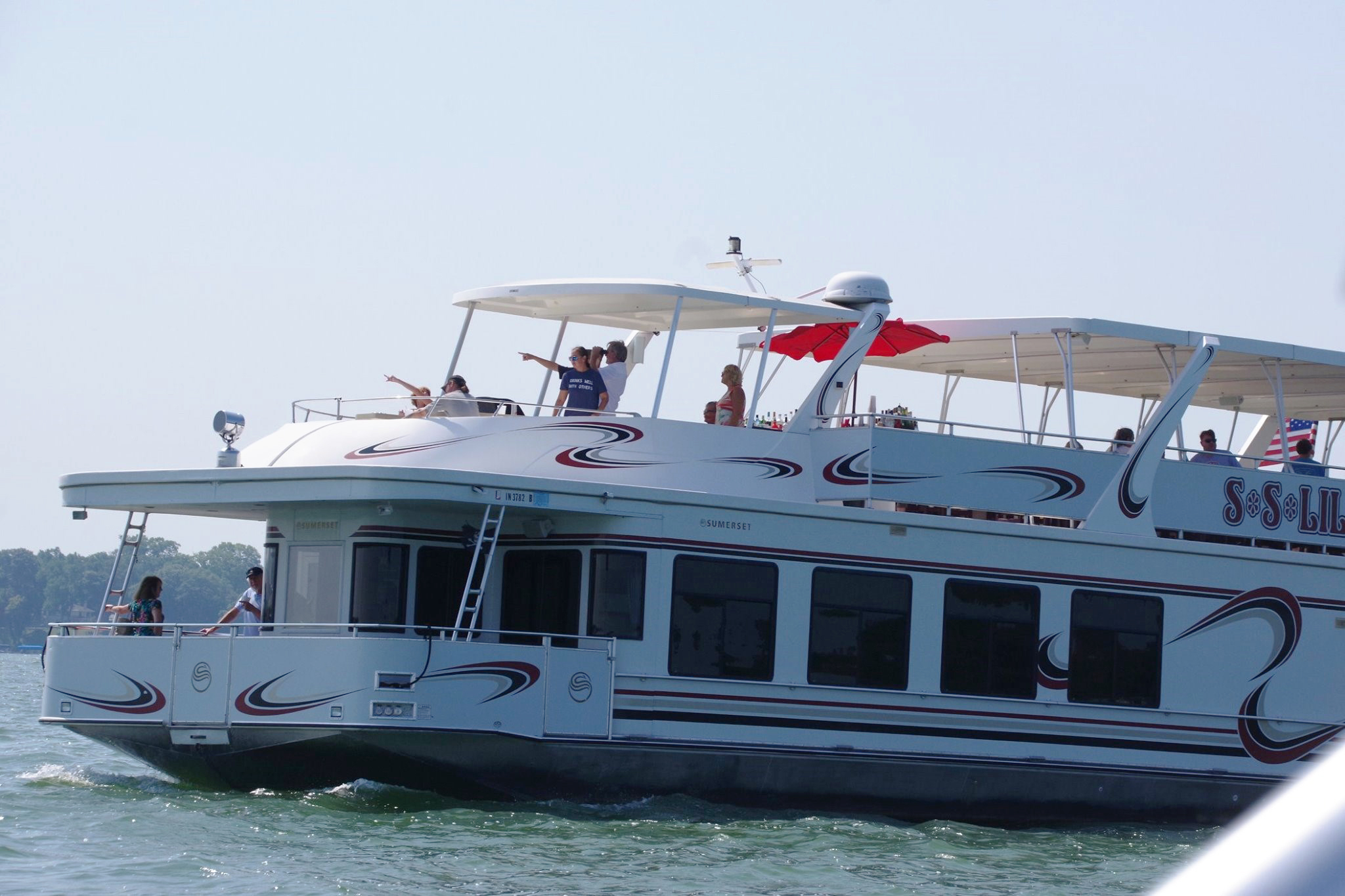 Book your private party or join a public cruise on the SS Lillypad II to witness the beauty of Lake Wawasee! Docking at The Frog Tavern in Syracuse, it features two bars, a stereo system, and TVs. This double-decker houseboat carries up to 110 passengers in style for brunch, lunch, or dinner tours.
Join Summer Concerts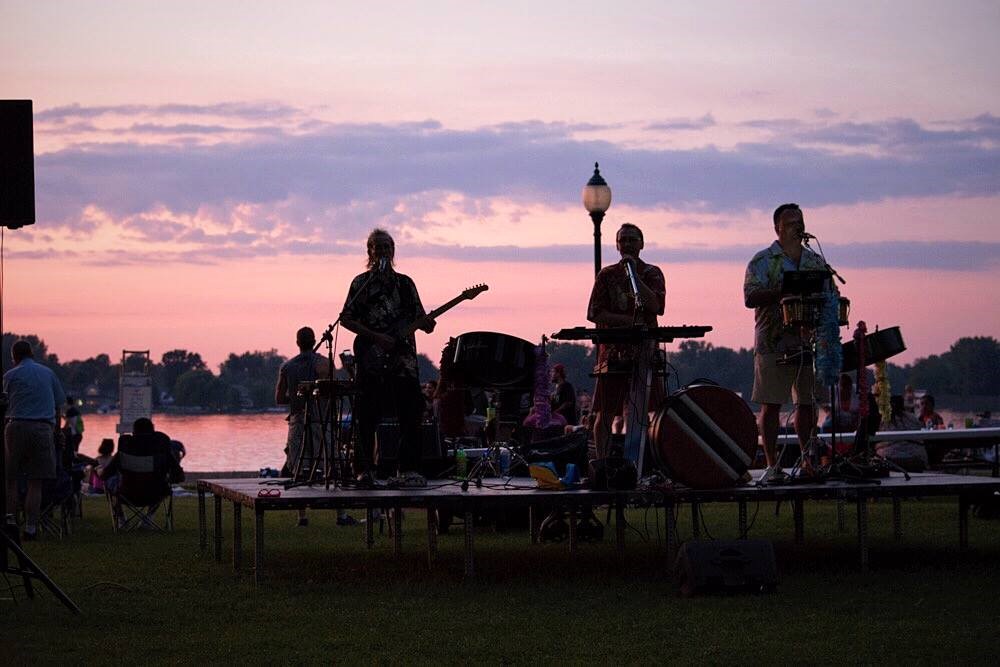 via Northern Indiana Lakes Festival
Music and a festive spirit make moments by the lake more colorful. To elevate get-togethers this season, summer concerts have been lined-up.
The Rock the Dock Music Festival on the sand bars featuring Beez and the Rocker is happening on the stunning Tippecanoe Lake on June 25th, on Lake Wawasee on July 16th, and on Chapman Lake on August 13th! The RGroup Real Estate is one of the event sponsors—we are really excited about this!
Fall in love with live Blues music at Central Park during the Lakes Festival in Warsaw on July 9. Aside from astounding performances, there will be craft booths, and free bounce houses. You can also try the Aqua Glide, a water obstacle course—so don't forget to bring your swimming attire! A Country Concert for St. Jude has been set on July 22 featuring Tyler Farr, and a Summer Concert Series has been set until August highlighting impressive performances.
Explore Nature Sites and Trails
Basking in nature is a summer non-negotiable. There are 12 nature sites in the county, each with trails for you to discover with your friends, families, and even pets!
The Beyer Farm Boardwalk Trail, Bock Nature Preserve, Heritage Trail, Syracuse-Wawasee Trails, Pisgah Marsh Area & Boardwalk, and Winona Lake Trails, and more offer a tranquil escape!
Experience the trails in a new way by signing-up for a Trail Blazer Passport. Win prizes when you check in at all nature sites!
Conquer the Public Art Trail Challenge
Aside from scenic water and nature views, Kosciusko County is also home to many unique art works—now's the best time to discover them all! In the new digital All Things Art map created by the Kosciusko Economic Development Corporation (KEDCO) and the Kosciusko County Convention and Visitors Bureau (CVB), you can locate 32 public art works, and other art-related places.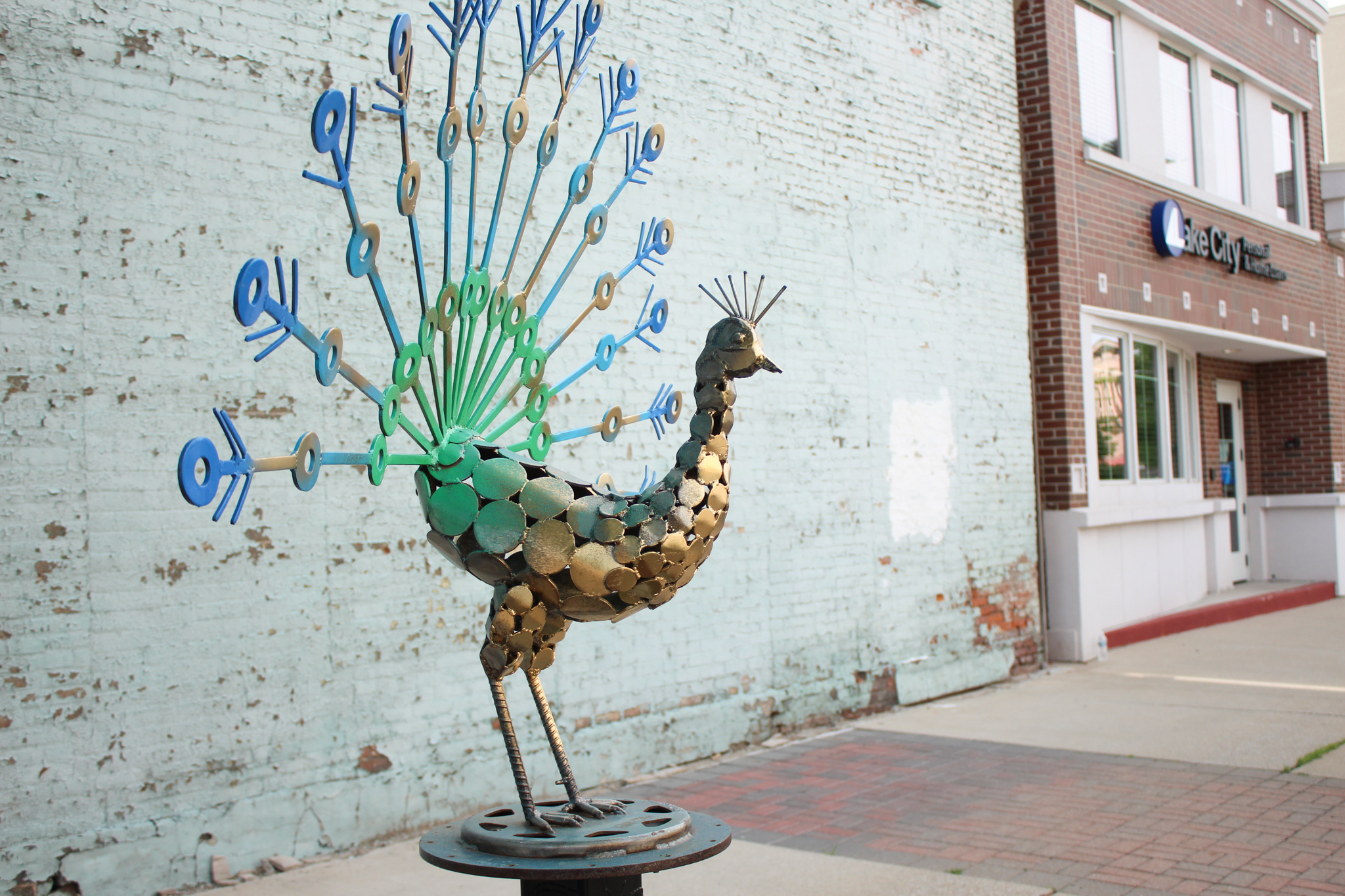 Using the Public Art Trail Challenge digital passport, you can check in at art destinations to earn prizes. Visit 15 locations to win a pair of sunglasses; checking in to all 32 public art locations will enter you into a drawing for $100 to the Village at Winona!
Sip and Savor Local Brews and Wines


Head out to local businesses that offer refreshing and delicious beverages (and food)!
HopLore Brewing Company, offer ales that are brewed with skillful craftsmanship, and superb locally sourced food. This award-winning brewery has earned a gold medal at the World Beer Championships, and multiple People's Choice awards, among others.
Cozy up at the Anthology Whiskey Room. With over 1,000 labels in stock, they boast of one of the largest number of whiskeys to sample in the Midwest.
Another local favorite that is famous for their craft beer brewed onsite, poutine, steaks, and pub burgers is Man Cave Brewing Company.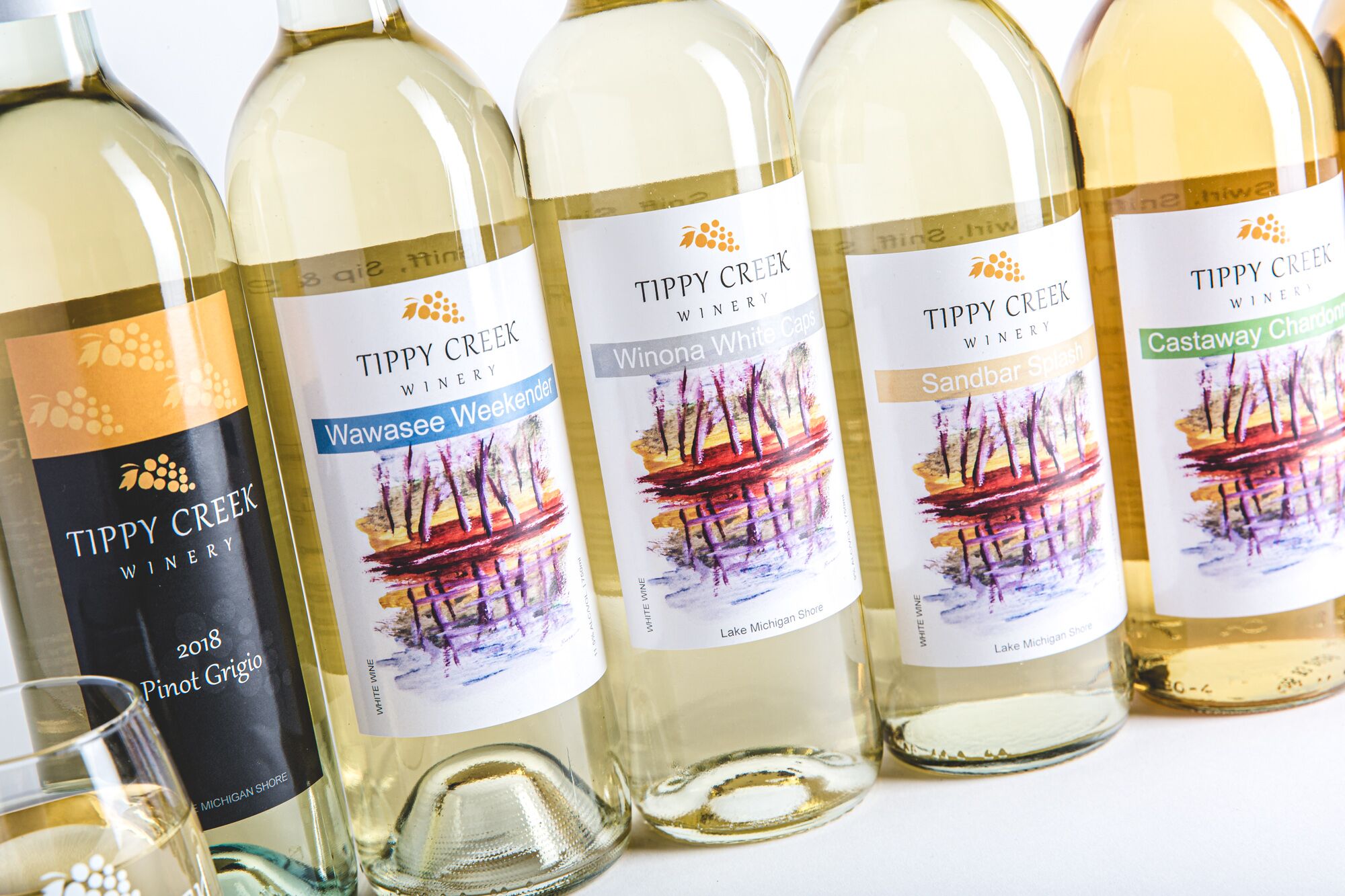 Choose from over 14 wine selections from sweet to dry, and sip your worries away at the Tippy Creek Winery's outdoor patio while listening to live music.
Enrich your sipping experience by signing up for a Sipping Trail Savings digital passport which will give you access to discounts.
It's time to explore our county, and fall in love with it anew this summer.