The Best Restaurants in Warsaw/Winona Lake, Indiana
Posted by Angie Racolta on Friday, April 2, 2021 at 11:13 AM
By Angie Racolta / April 2, 2021
Comment
One of the factors that make us remember and love a place fondly is the dining adventures available. There's a strong link between food and memory.
If you're up for excellent atmosphere and delicious cuisine in Kosciusko County, you'll definitely want to pin Warsaw/Winona Lake, Indiana on the map. They boast stand-out fine dining experiences with an extensive lineup of exemplary eateries and elevated gastropubs that serve inventive contemporary cuisine and unmatched ambiance.
You will find these restaurants worth the drive or visit if you're in the area, don't miss these culinary hot spots!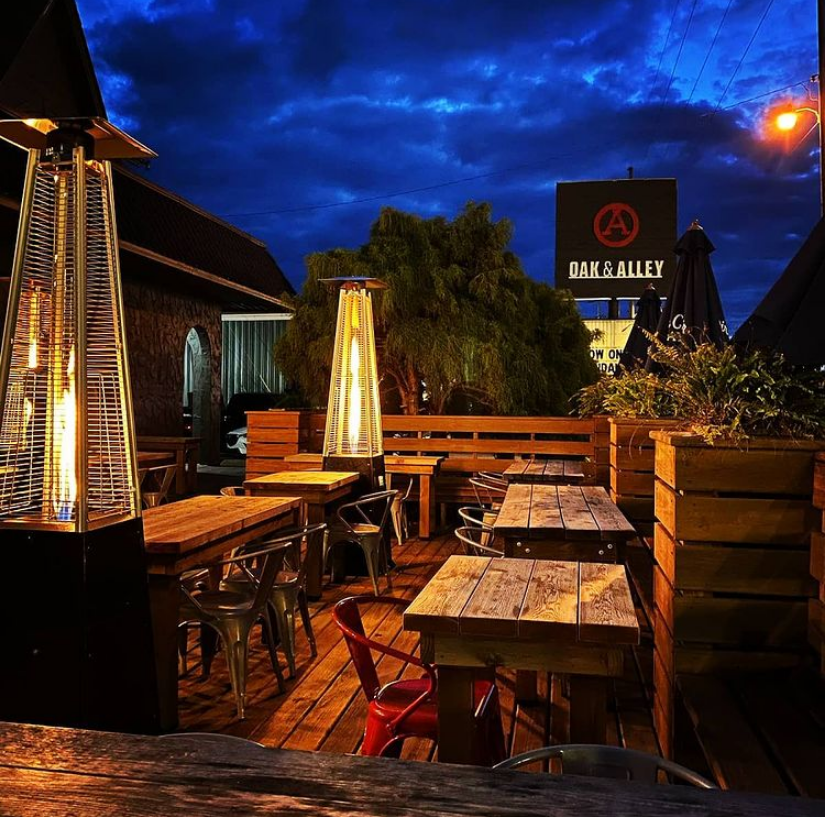 via @oakandalley Instagram
Oak and Alley is the home of some of the best craft burgers. The burgers, which are truly juicy and mouthwatering, feature Certified Angus Beef and custom blends of ground chuck, brisket, and short rib. Featured burger names like "The Republic", "The Nashville", "The Belgian", and "The Seoul" suggest that ingredients unique from the represented locale will be the burger highlight. You can also enjoy anything but ordinary fries (try the PB& J or sweet potato fries, or poutine with an egg on top!), fresh salad, and onion rings, among other tasty snacks.
via @oakandalley Instagram
In addition to mouth-watering food, Oak and Alley also features superb craft beer, cocktails, and wine. You'll find drinks that serve as the perfect complement to the fare — think a refreshing strawberry cider, smoked old-fashioned, or Moscow mule. Located in downtown Warsaw on Center Street, there is a family-friendly area as well as a trendy bar section for those 21 and over. Once the weather is warm, the wood patio is a popular option in the … you guessed it, alley!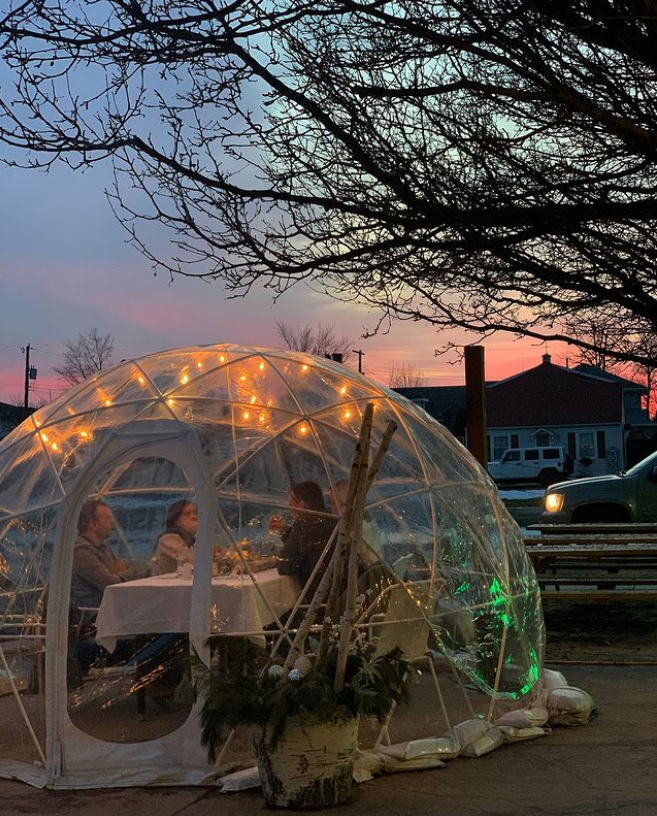 via @ceruleanwinona Instagram
Cerulean provides a relaxing and classy atmosphere, as well as amazing food so you can enjoy quality time with family and friends. It is known for serving farm-to-table food and curating beautiful meals that taste as good as they look. Asian-inspired dishes such as sushi, steamed buns, bento boxes, and ramen are the highlights of the menu, but you'll also find a wide range of favorites with a midwestern twist such as cornflake crusted walleye, chorizo chili, duck breast, and the Indiana cheese board.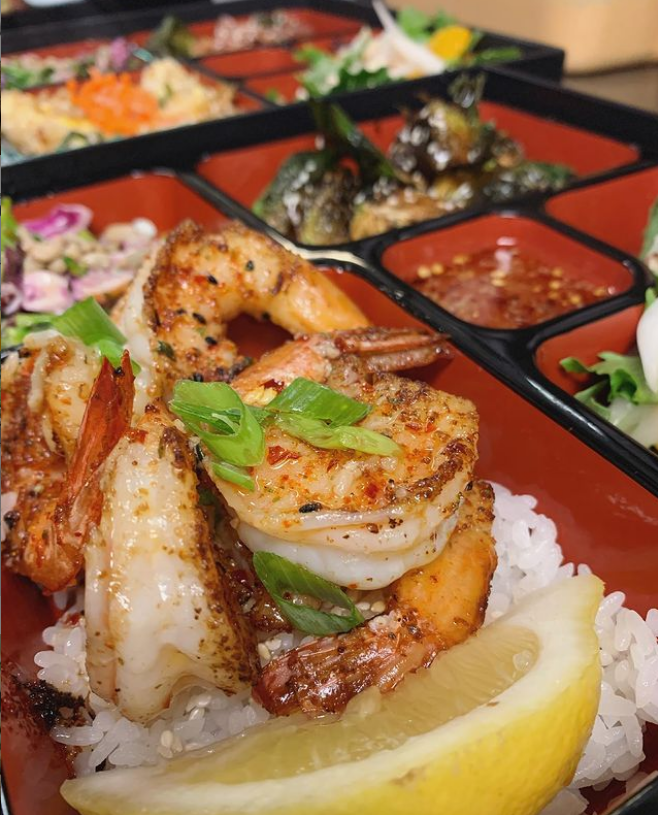 via @ceruleanwinona Instagram
To complement delectable food, Cerulean offers signature cocktails, wines, and craft beer including all kinds of ale, cider, and lager — even sake! Located at the Winona Lake canal you can enjoy water views from indoors or the outdoor patio area. High-quality ingredients, stylish plating, trendy decor, and exciting flavors create instant devotees as can be seen from the glowing Google reviews.
3) Oku Roji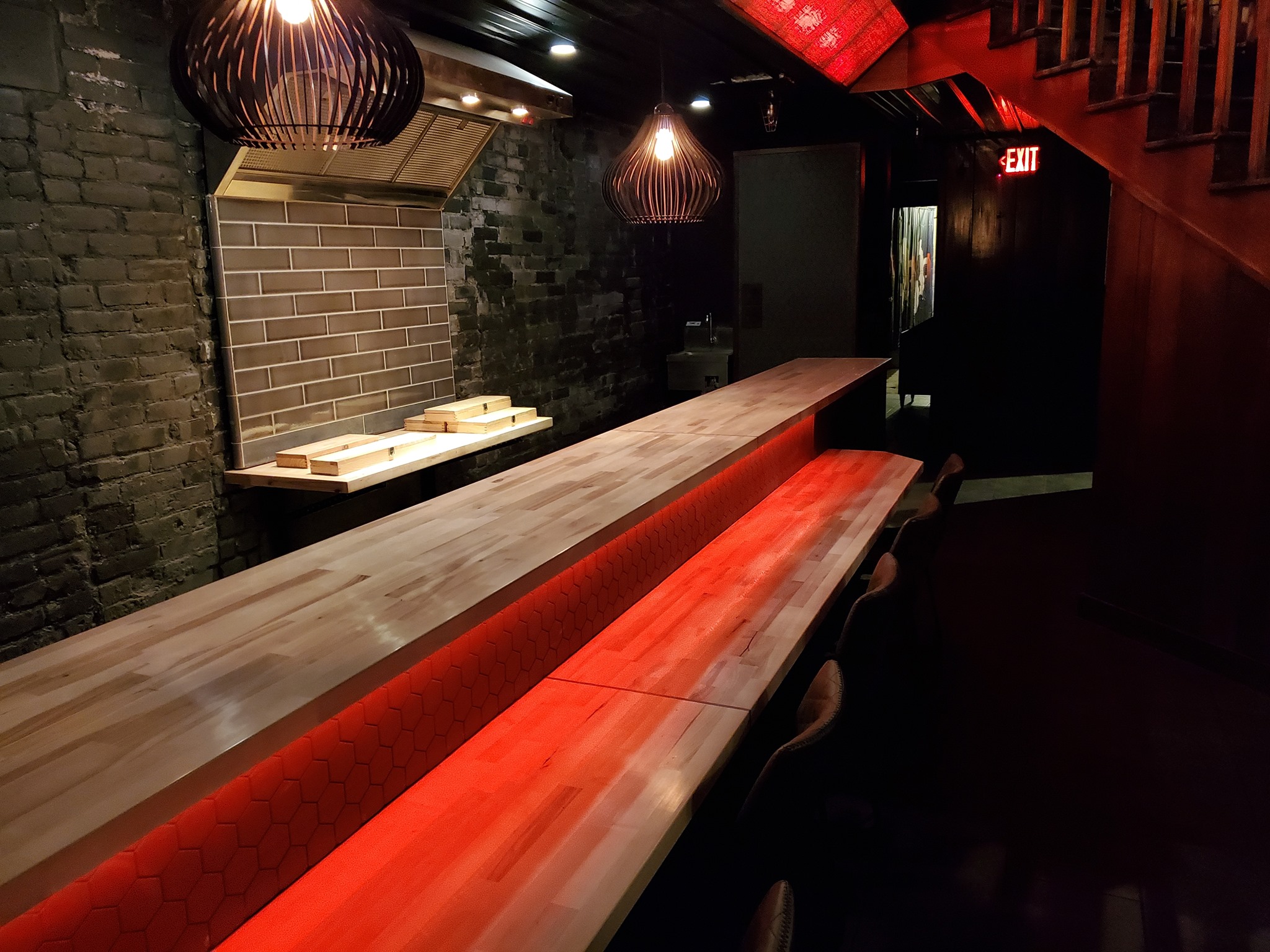 via Oku Roji Facebook
People familiar with "Izakaya," a type of informal Japanese bar that serves drinks and snacks, will delight in Oku Roji's underground Tokyo-inspired establishment. According to travelers, a visit to Tokyo is not complete without a night out at a local Izakaya. Now, a visit to Warsaw is incomplete without it too. Experience a mix of continental and Asian cuisine, as well as an array of traditional Japanese dishes like spicy salmon, gyoza, ramen, sashimi, and maki at Oku Roji.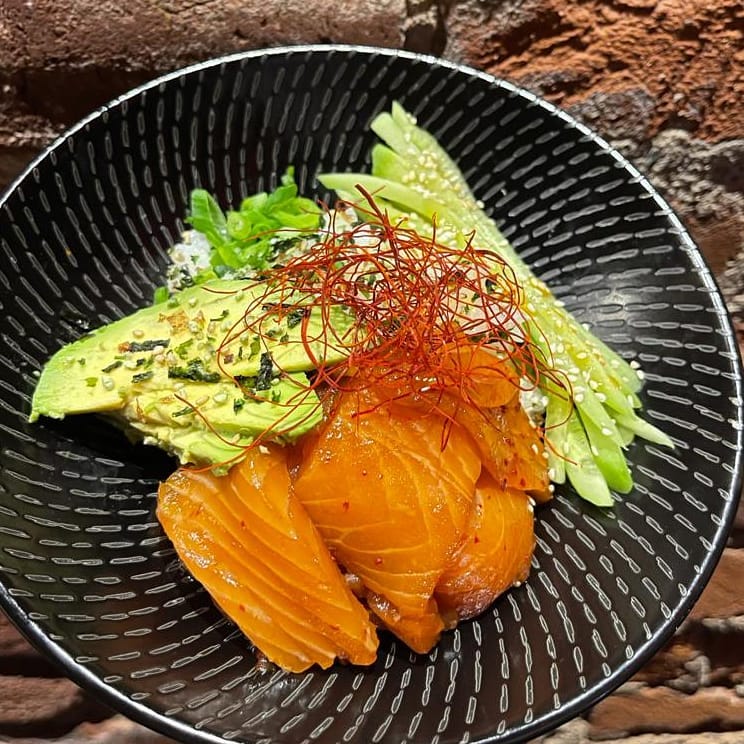 via Oku Roji Facebook
Located on the corner of E Center and N Buffalo Streets downtown Warsaw, this newer spot is definitely trending. From small plates prepared with care, phenomenal atmosphere, and spice level made to order — is a true international gem of the area. All guests must be 21 or older and with limited walk-ins available, you might want to book a reservation in advance.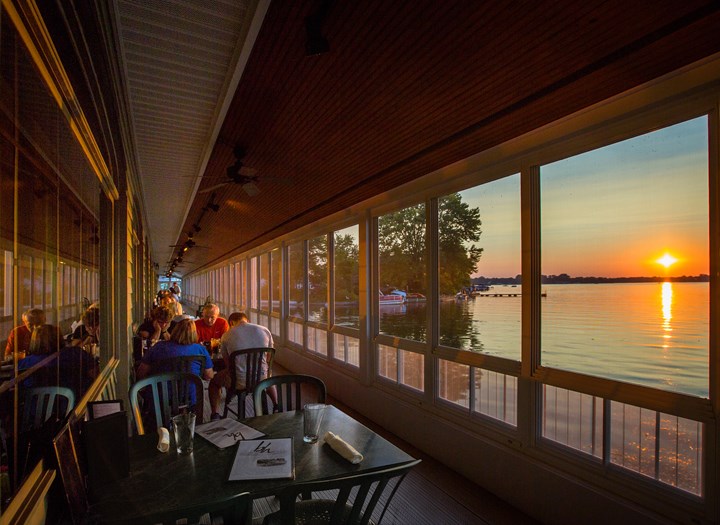 via visitindiana.com
Experience an unparalleled lakeside dining experience at The Boathouse Restaurant located right on Winona Lake just off Park Avenue — you can even arrive by boat! Not only will you marvel at the exquisite views, the menu is sure to impress. They offer appetizing salads and seafood starters, and of course, signature dishes including Champagne Chicken, Boathouse Baby Back Ribs, Greek Lamp Chops, and various gourmet pastas. An extensive beer and wine selection are also offered to complement every order.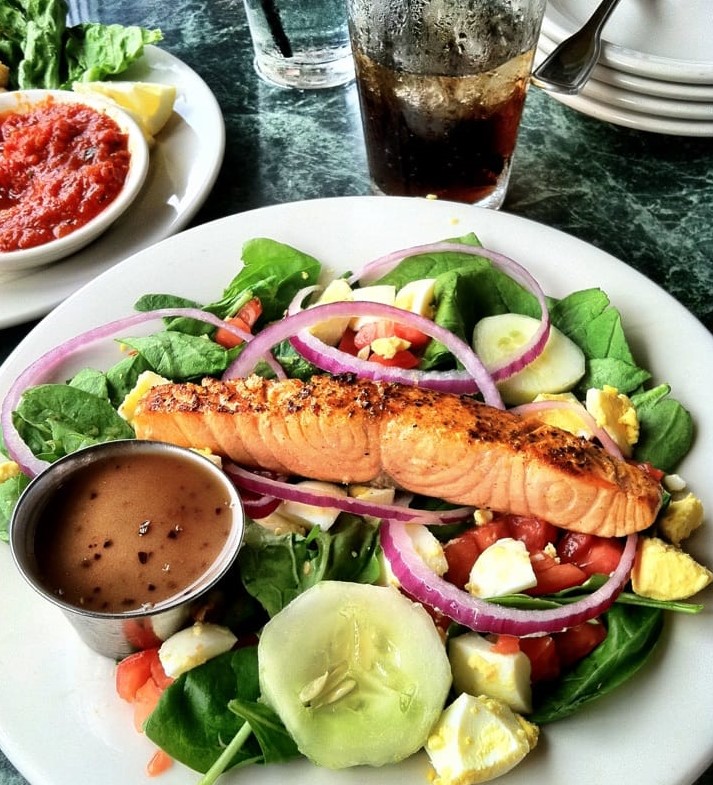 via yelp.com
5) Noa Noa Wood Grill and Sushi Bar & Spike's Beach Bar and Grill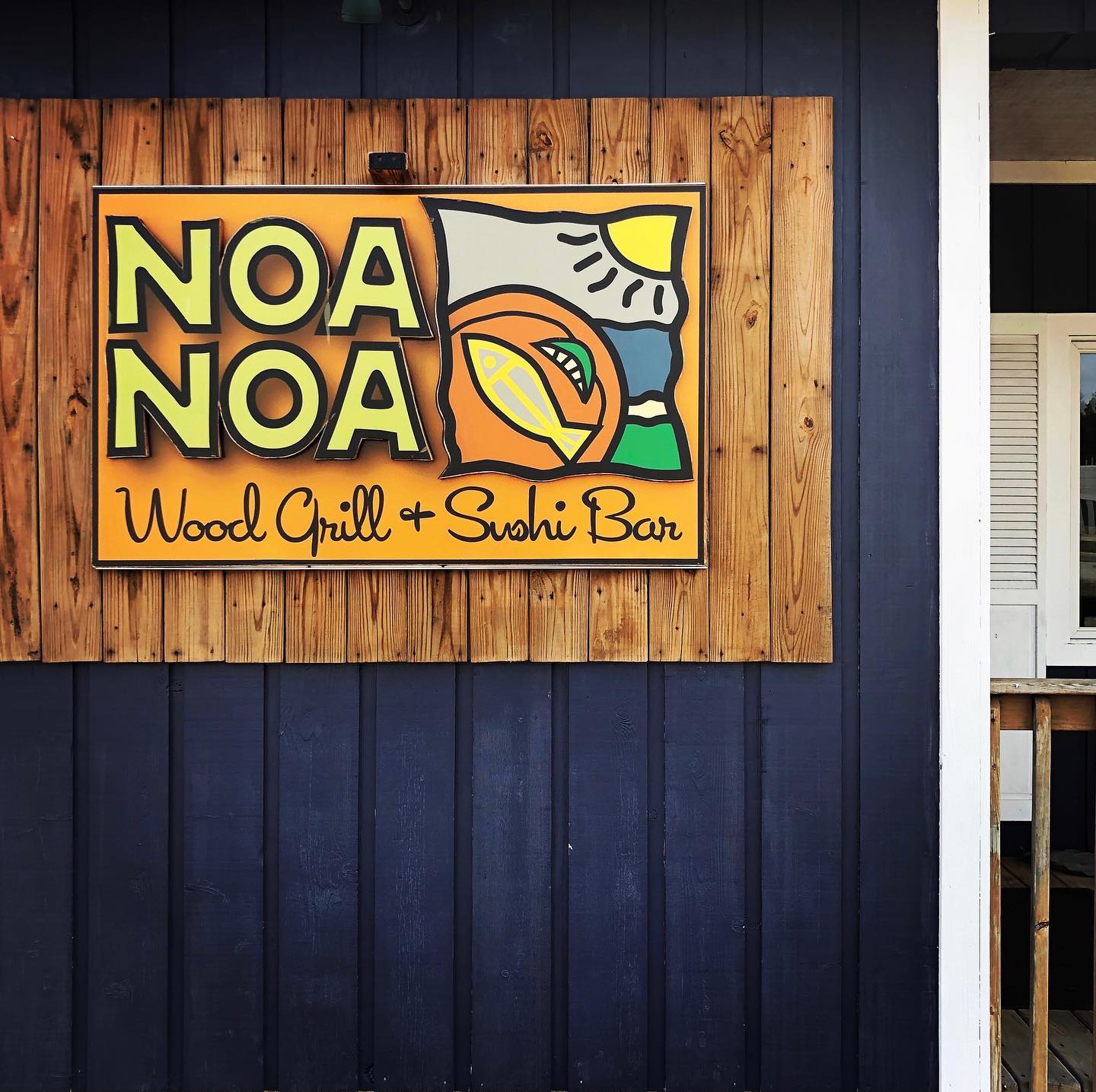 via Noa Noa Wood Grill & Sushi Bar Facebook
A charming tropical atmosphere greets you upon walking into Noa Noa Wood Grill & Sushi Bar, tucked away behind the Marketplace of Warsaw — this is truly a hidden gem!
Your appetite for fresh seafood is sure to be satisfied with Noa Noa's amazing menu. Enjoy appetizing starters like seared sesame tuna, crab cakes, oysters or blue fire shrimp. Mains feature tropical classics such as Portuguese Style Mussels and Clams, Red King Crab Legs, Mango Ginger Tilapia, and sushi specials presented with the perfect combination of ingredients and style.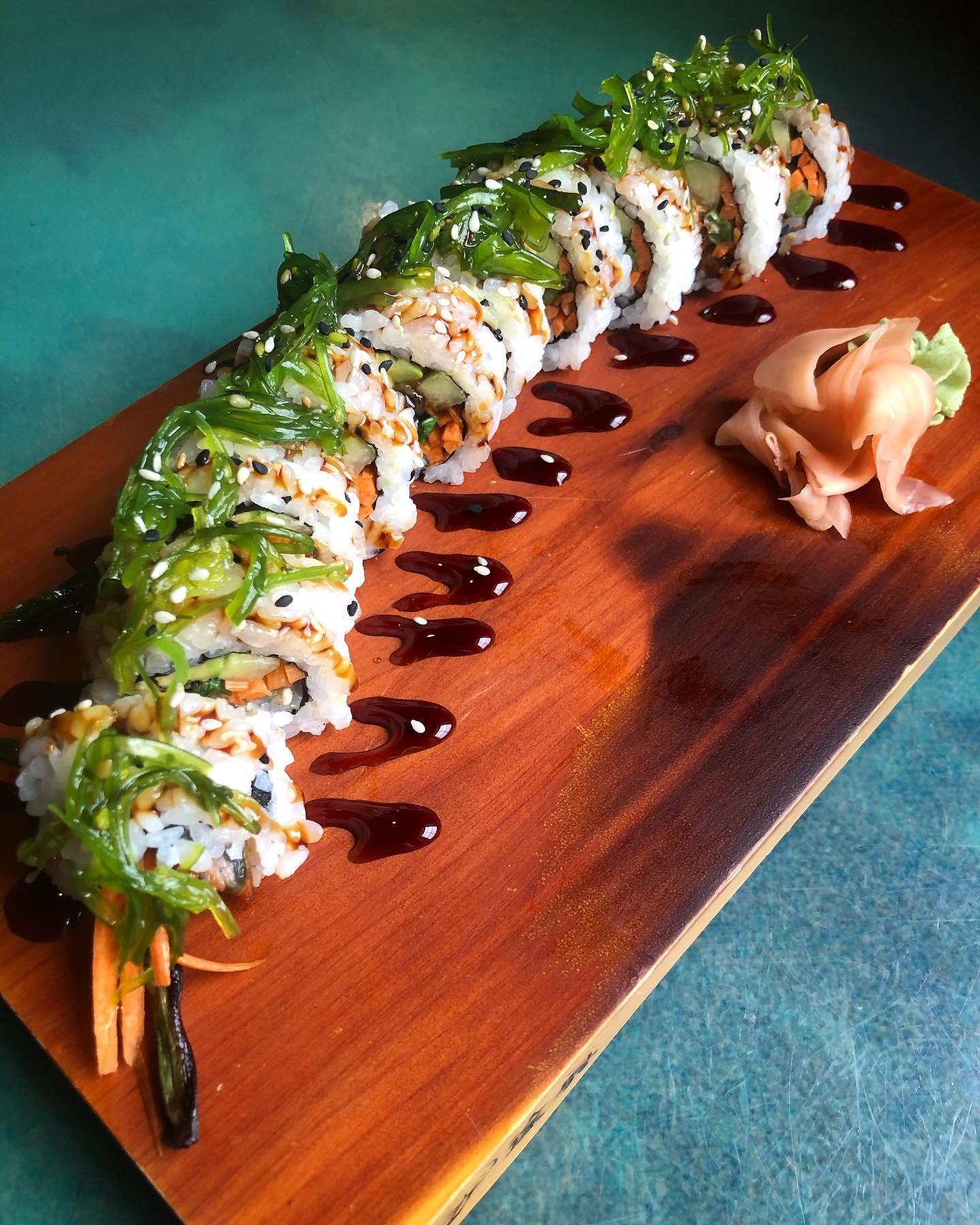 via Noa Noa Wood Grill & Sushi Bar Facebook
Feeling a little more laid back? Check out Spike's Beach Bar and Grill which is connected to Noa Noa. It presents a more casual set-up with available outdoor seating next to volleyball courts and an actual airplane! Sit back and relax as beach volleyball leagues play in the warmer months and dine on more traditional bar food choices and beverages.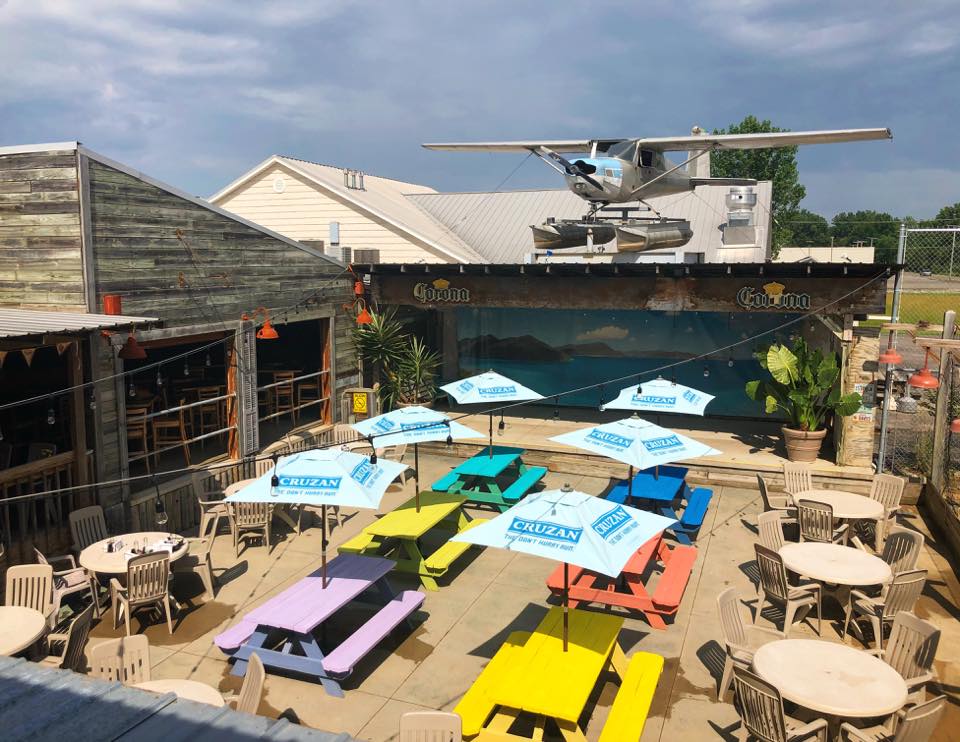 via Spikes Beach Grill Facebook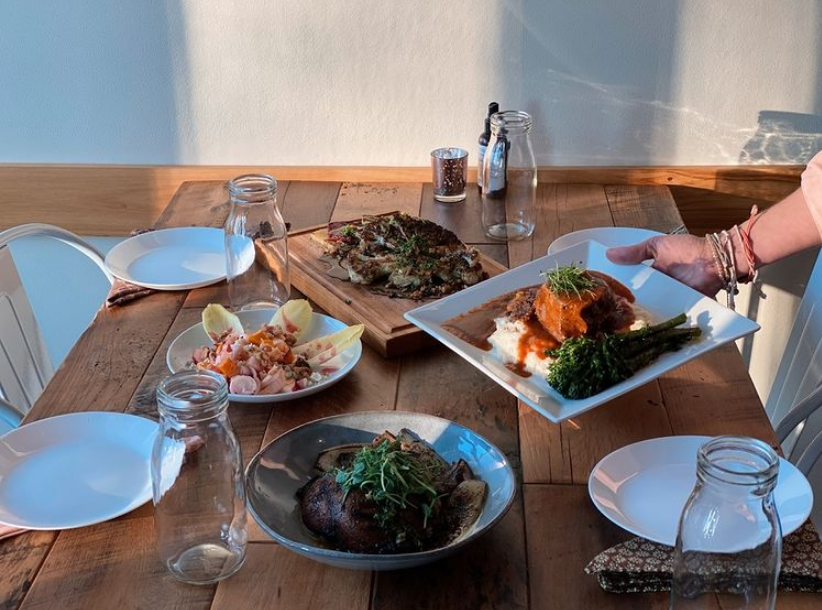 via @onetencraftmeatery Instagram
It is not difficult to be drawn to One Ten Craft Meatery because of its cuisine, and the main mission they set out to achieve. Believing that the freshest ingredients make the best food, the restaurant offers meals that are made 100% from scratch. The products they use are locally sourced from farmers and businesses in Indiana, Illinois, Ohio, Kentucky, and Michigan.
Located on N Buffalo Street in downtown Warsaw, One Ten Craft Meatery features an open kitchen so you can watch the entire cooking process as orders are constructed start to finish.
You cannot not visit One Ten Craft Meatery. Your taste buds will marvel at the delectable foods offered, including brunch options like cornbread pancakes, PB stuffed French toast, shrimp Benedict, and Chicken Crepes. Their dinner options are unlike any other, take for example the "Flight of the Bacon" that features three Bacon options, and others items such as creamed honey, duck-fat-fried buttermilk biscuits, house pork rinds, and spicy barbecue.
7) Rua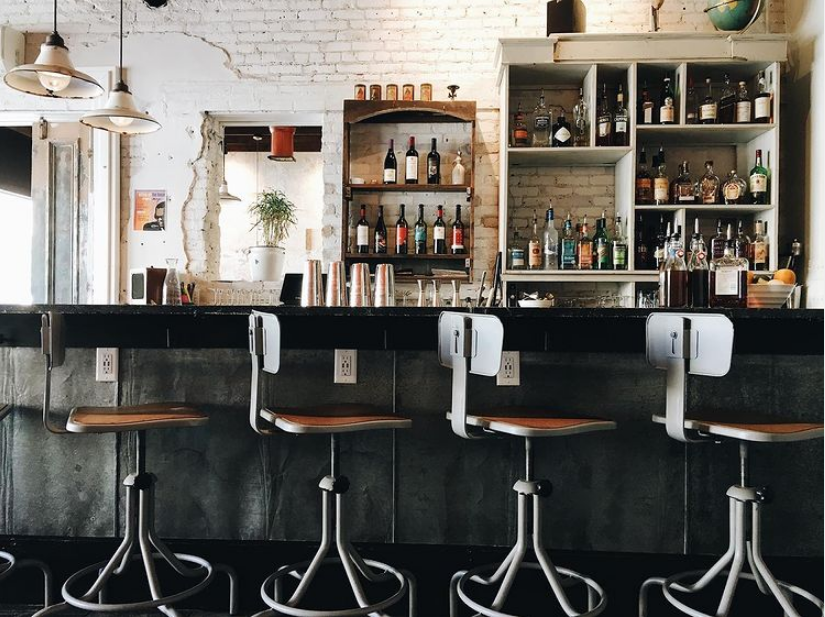 via @ruawarsaw Instagram
Elements of fine dining in a relaxed, stylishly minimal atmosphere greet you at Rua on East Market Street. It features modern, urban dining that sets the tone for hearty conversations over great meals. Rua offers eclectic international street-food-inspired dishes and a menu that that constantly changes to keep things fresh. All the food here is made from scratch and the menu is designed to be shareable in small and big plate options. Delight your appetite with their bi bim bop, seared pork belly, warm potato salad, tenderloin, avocado rice bowls, and pad thai, among many other mouth-watering, some say "conversation-stopping-good" dishes.
Warsaw, Indiana is a charming community with a lively food atmosphere sure to satisfy every palate. Next time you're thinking of upscaling your dining experience with unique characteristics — don't hesitate to swing by Warsaw/Winona Lake.