Winona Lake Named Among the 12 Best Small Towns in the U.S. for Families
Posted by Angie Racolta on Tuesday, July 4, 2023 at 5:46:49 AM
By Angie Racolta / July 4, 2023
Comment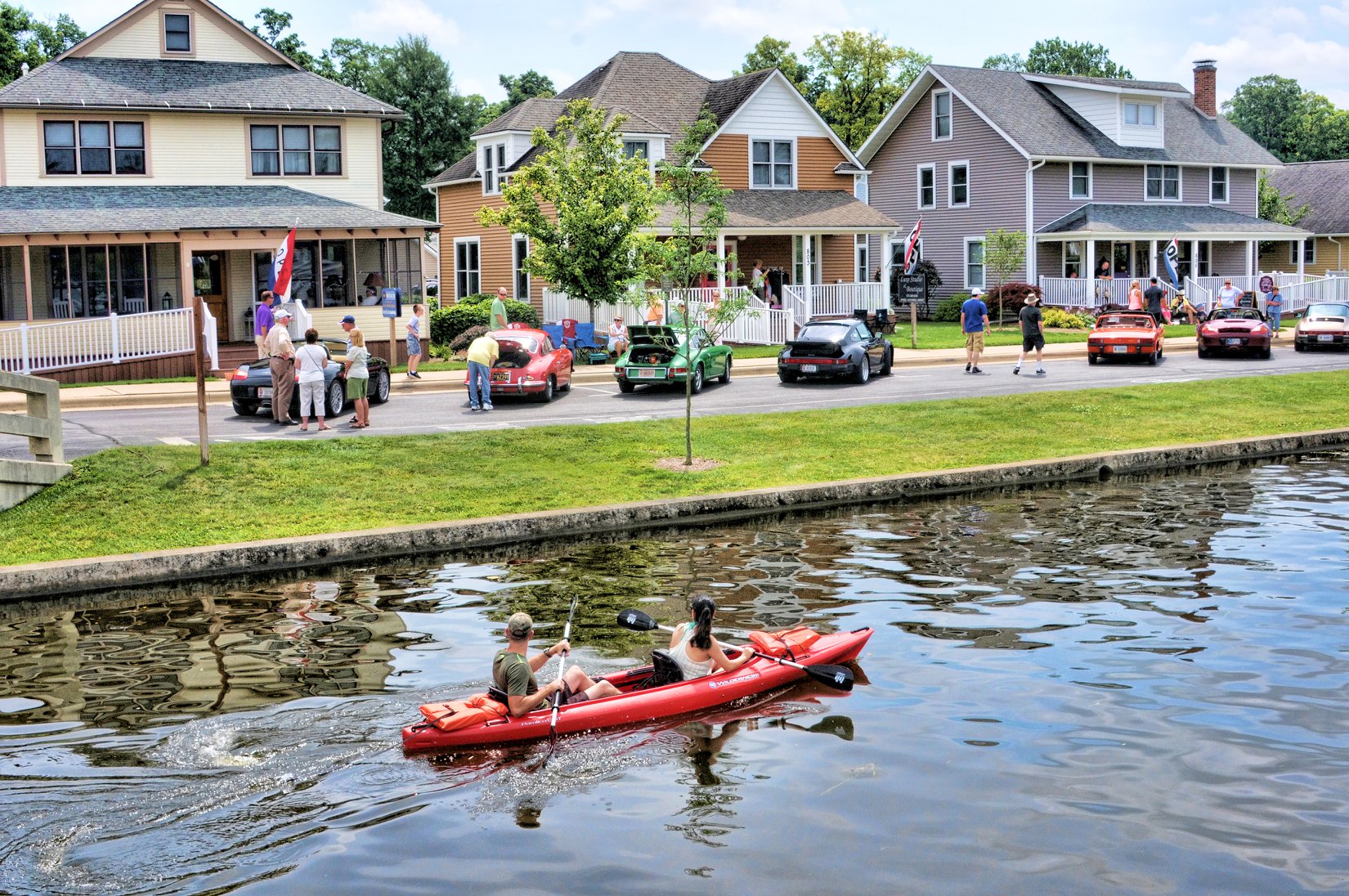 When it comes to finding the perfect place to raise a family, small towns often offer a charm and sense of community that larger cities cannot match.
In a recent ranking by Travel + Leisure, Winona Lake, Indiana, has proudly secured a spot among the 12 Best Small Towns in the U.S. for Families. With its picturesque scenery, rich history, and abundance of family-friendly activities, it's no wonder Winona Lake has gained recognition as a top destination for those seeking a wholesome and nurturing environment.
Get to Know Winona Lake
Nestled in the heartland of America, Winona Lake boasts a population of just under 5,000 residents, making it an ideal haven for families looking for a close-knit community. Surrounded by the beauty of nature, Winona Lake is aptly named after the stunning lake that graces its landscape. This serene 571-acre body of water provides a peaceful retreat for families to enjoy various water activities, such as boating, fishing, and swimming. Also renowned as an all-sports lake, Winona Lake features a sandbar conveniently located near the Village, so residents and visitors can enjoy a seamless blend of shopping and water activities—creating a perfect day of fun and relaxation.
Standout Features
Commitment to Preserving Its Rich History While Embracing Modern Amenities
Steeped in tradition, Winona Lake is home to numerous historical landmarks and sites that serve as a testament to its past. Families can explore the meticulously restored buildings, including the charming Winona Lake Historic District, which showcases architecture from the early 20th century. It's a perfect avenue for children to learn about the town's heritage and gain a deeper appreciation for their surroundings.
The Village at Winona is another historic destination. Once a summer retreat sitting on the beautiful shores of Winona Lake, it has transformed into a lively shopping hub featuring various retail and service shops, and restaurants. While embracing its heritage, the Village continues to serve as a gathering place for the community, offering a year-round calendar of concerts, performances, and festivals. Featuring trails and greenway, it is also a great spot for unwinding and immersing oneself in nature's beauty.
Vibrant Arts and Cultural Scene
The vibrant arts and cultural scene in this town also make it an exceptional place for families to thrive. Winona Lake is renowned for its thriving artistic community and hosts an array of events throughout the year, such as art fairs, concerts, and theater performances. The Grace College and Theological Seminary campus, located in Winona Lake, serves as a hub for intellectual and artistic pursuits, offering programs and workshops that cater to all ages. This cultural tapestry enriches the lives of residents and provides ample opportunities for families to explore and engage with the arts.
Education is of paramount importance in Winona Lake, as evidenced by its exemplary school system. It is home to several top-rated public and private schools that prioritize academic excellence and holistic development. Parents can rest assured that their children are receiving a high-quality education in a nurturing and supportive environment.
Those who have a penchant for outdoor adventures will love the active lifestyle and outdoor recreation offered here. An extensive network of trails and parks provides ample opportunities for families to engage in outdoor activities such as hiking, biking, and picnicking. From the scenic trails of the Winona Lake Trails System to the sprawling green spaces of the Grace College Nature Preserve, there is no shortage of places to explore and enjoy the great outdoors—making it an excellent choice for families seeking a healthy and vibrant community.
Family-Friendly Events and Programs
This further solidifies Winona Lake's status as an exceptional small town for families. A range of community events including festivals, holiday celebrations, and sports tournaments are scheduled throughout the year. These gatherings foster a sense of unity and belonging, creating lasting memories for families and instilling a strong community spirit.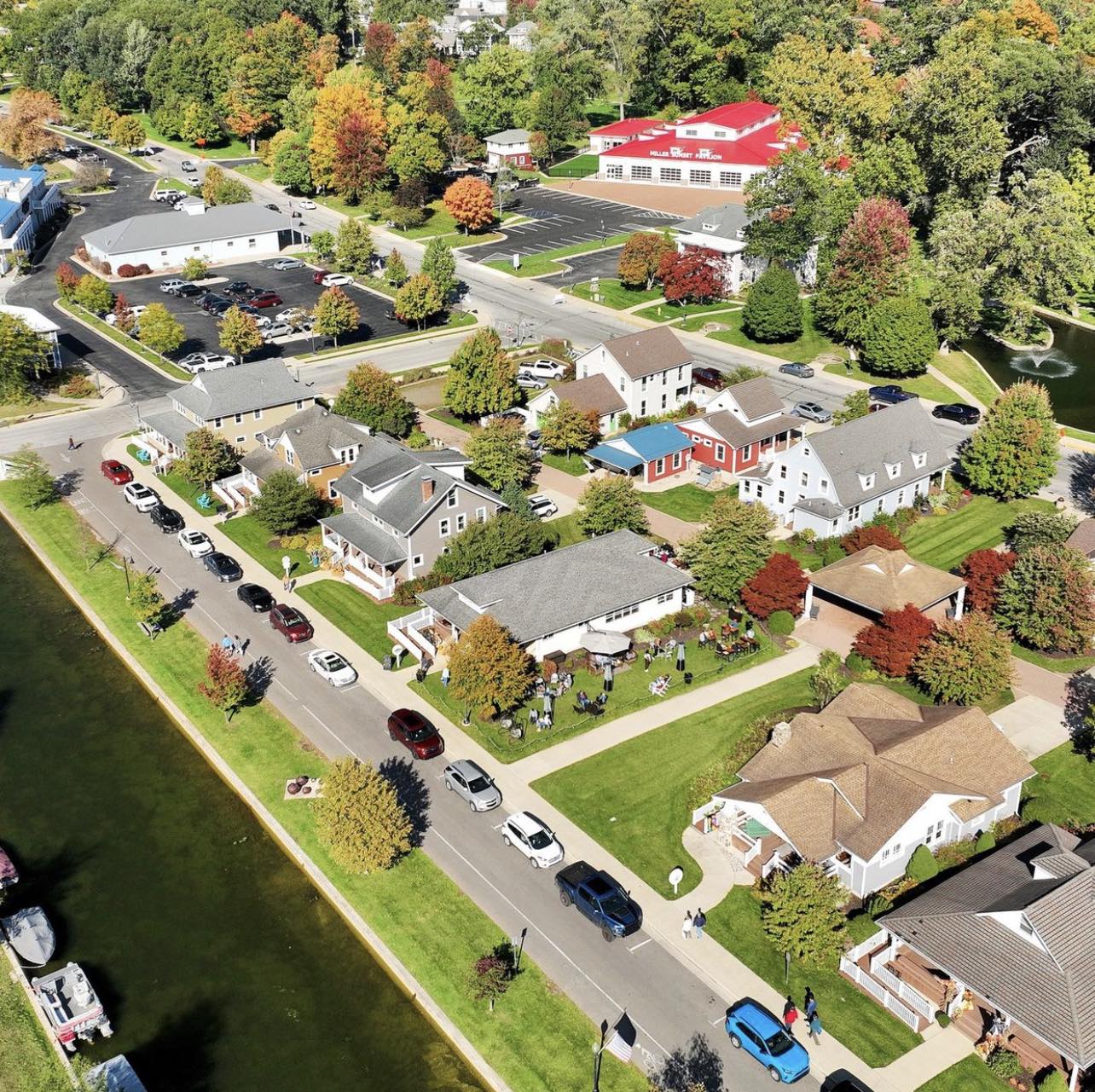 Inclusion in Travel + Leisure's list of the 12 Best Small Towns in the U.S. for Families is a testament to Winona Lake's commitment to creating an idyllic environment for families. With its breathtaking scenery, rich history, thriving arts scene, excellent schools, and a plethora of outdoor activities, Winona Lake has earned its place as a top destination for families seeking a nurturing and fulfilling lifestyle. Whether families choose to call it home or visit for a memorable vacation, Winona Lake is undeniably a small-town gem that cherishes its residents and warmly welcomes visitors with open arms.
*Photos via Visit Kosciusko County & Village At Winona